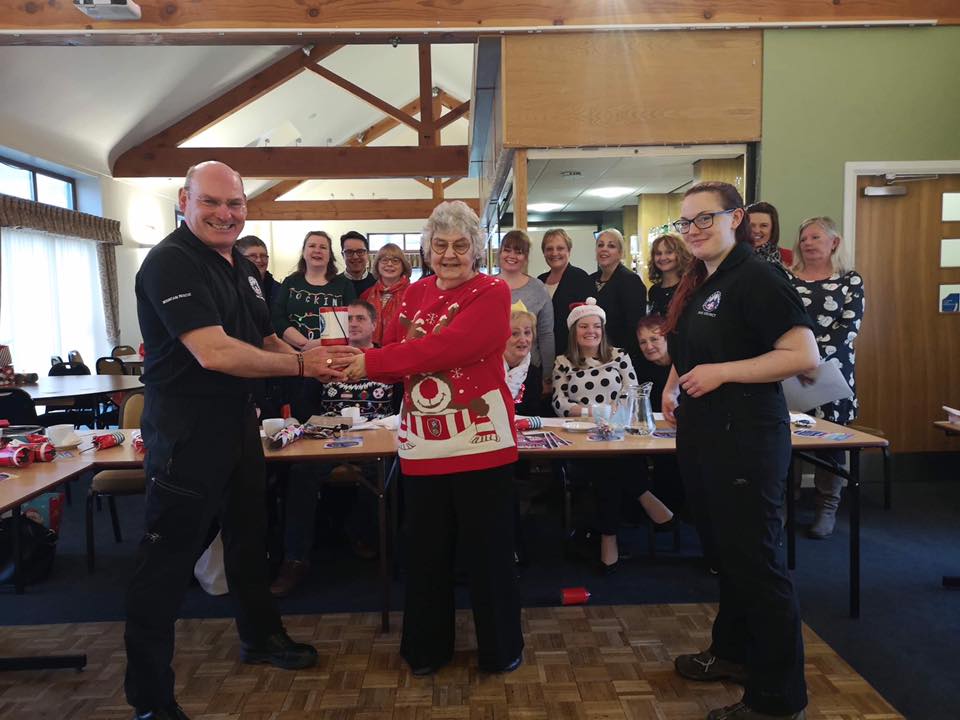 Glossop Business Network has raised a healthy amount for Glossop Mountain Rescue Team, who rely solely on donations.
The group raised £301.45 for GMRT, which was their Charity of the Year for 2019. The money raised was handed over by GBN's Kathy Ford at their December meeting (pictured).
The first meeting of 2020 will take place on Friday, January 17, at Glossop Cricket Club on North Road from 12pm to 2pm.
It's £15, which includes a meal - with a vegetarian option also available.
The speaker will be Elaine McDonald, who is a Trustee of Home Start High Peak - which is GBN's Charity of the Year for 2020.
Kathy said: "As a group of business people, we like to support local charities who need help. We have three charities - Home Start High Peak for 2020, Crossroads Derbyshire in 2021 and Glossop Mountain Rescue Team again in 2022. Last year, we raised in excess of £300 for Glossop Mountain Rescue Team. We meet on the third Friday of each month."
Planning is also well under way for GBN's third Glossop Business Expo, which will take place on Friday, March 27, at Glossop Cricket Club.
It will be open to the public from 10am to 3pm and is an opportunity for people to meet businesses and network with them. Stands are already sold out.
Launched in June 2006, GBN was set up to provide local businesses with an opportunity to meet up and promote their businesses.
For more information about GBN or if you would like to attend January's meeting, call Kathy on 07818 044768 or visit www.glossopbusinessnetwork.co.uk.