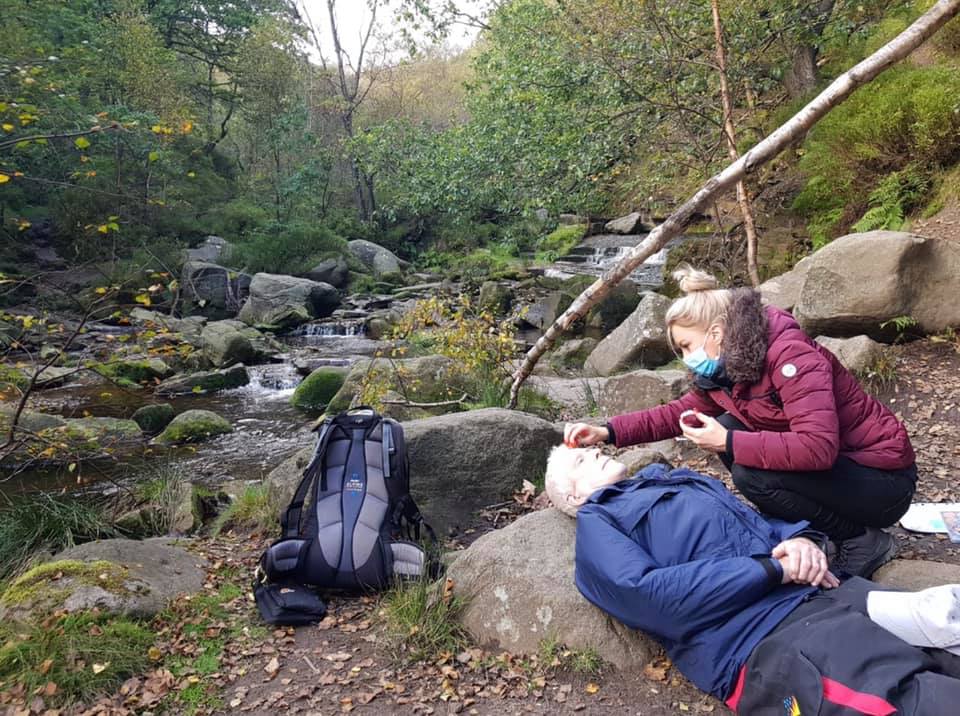 Last Sunday (27 September) proved to be a busy one for Glossop Mountain Rescue Team. 
The crew were undergoing their essential training whilst adhering to the current Covid-19 guidelines.
They were assisted by Claire Arrowsmith, of Creative Aesthetic and Makeup Artistry on High Street West in Glossop, who regularly helps the team to improve their scenarios with realistic makeup appropriate to casualties' injuries - which brings an important life-like dynamic element to their training.
The reason why they train so hard was demonstrated that afternoon, when they were contacted by North West Ambulance Service, along with Oldham Mountain Rescue Team, to help an injured woman in the Arnfield area of Tintwistle.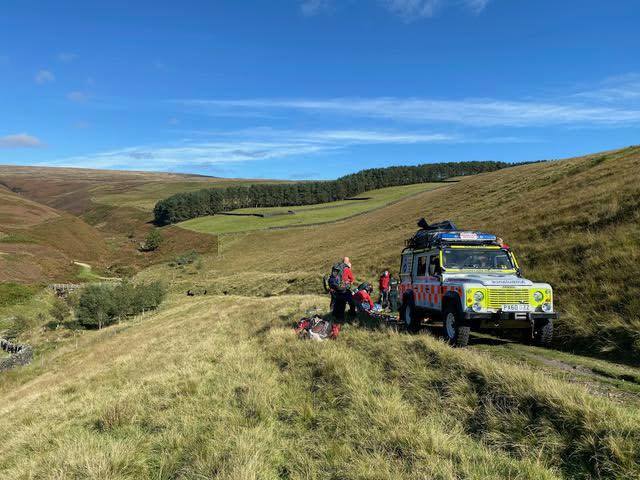 Crew members responding to help the woman in Arnfield. Photo: Oldham MRT.
The woman was treated for a lower leg injury by paramedics and she was transported by mountain rescue crew members in a team Land Rover to a waiting ambulance at the farm.
She had been located swiftly with the help of a local farmer.
In total, 15 GMRT and 11 OMRT personnel were involved for just under three hours.
Main image:
Claire applying make-up to a mock casualty as part of GMRT's training. Photo: Glossop Mountain Rescue Team.