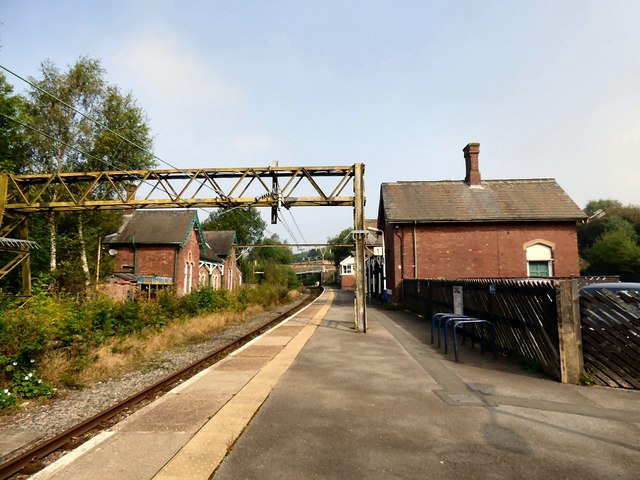 All trains on the Glossop to Manchester line will travel to Hadfield and then on to Glossop from next week.
Neil Williams, from Friends of Glossop Station, said: "The change has been made so that trains avoid using the curved platform at Dinting.
"In current operating practice, guards have to walk through the train to open the doors from the middle coach.
"By using platform one at Dinting instead, guards can operate the doors from the end of the rear coach. It is felt that this change is safer for the guards in current circumstances.
"Dinting passengers are advised that from April 27 (Monday), all trains will arrive and depart from platform one - in front of the signal box.
"These changes will be in place until further notice. Trains are at present for key workers only."
The revised train times are: from Glossop 6.44am to Manchester via Hadfield dep 6.53am, then at Dinting at 6.55am.
Then at the same times every hour until 8.44pm.
From Manchester Piccadilly: first train 6.03am, Dinting 6.29am, Hadfield 6.34am, Glossop 6.40am, then every hour at same times until 9.03pm.