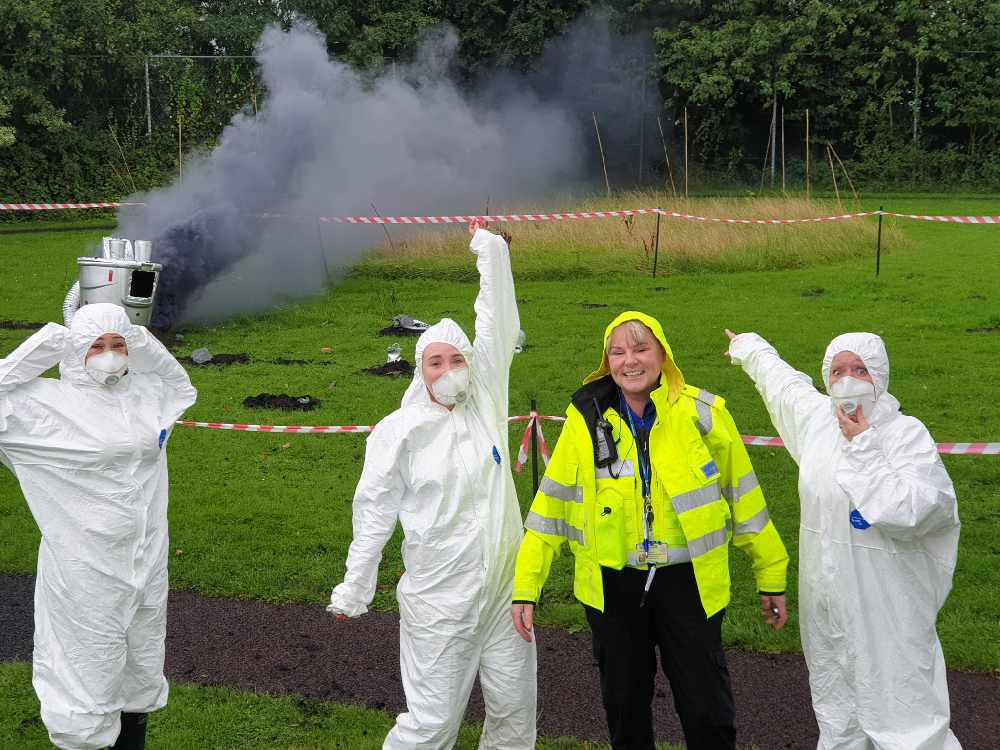 Police have been helping pupils with an 'alien landing' investigation in the school grounds in Tintwistle.
PCSO Tracey Collins, from the local Safer Neighbourhood policing team, spent time helping pupils at Tintwistle Church of England Primary School to work out what might have happened outside.
A scene was set up where a strange object appeared to have landed - which, in fact, turned out to be a space craft!
"We regularly call in to see pupils at the school and were happy to help out with their project, to make it seem more realistic and help spark their imagination," PCSO Collins said.
"It's nice to keep in touch with the youngsters and become a familiar face so that they can build a positive relationship with their local police."
The recent event was part of the work the youngsters are doing around creative writing.