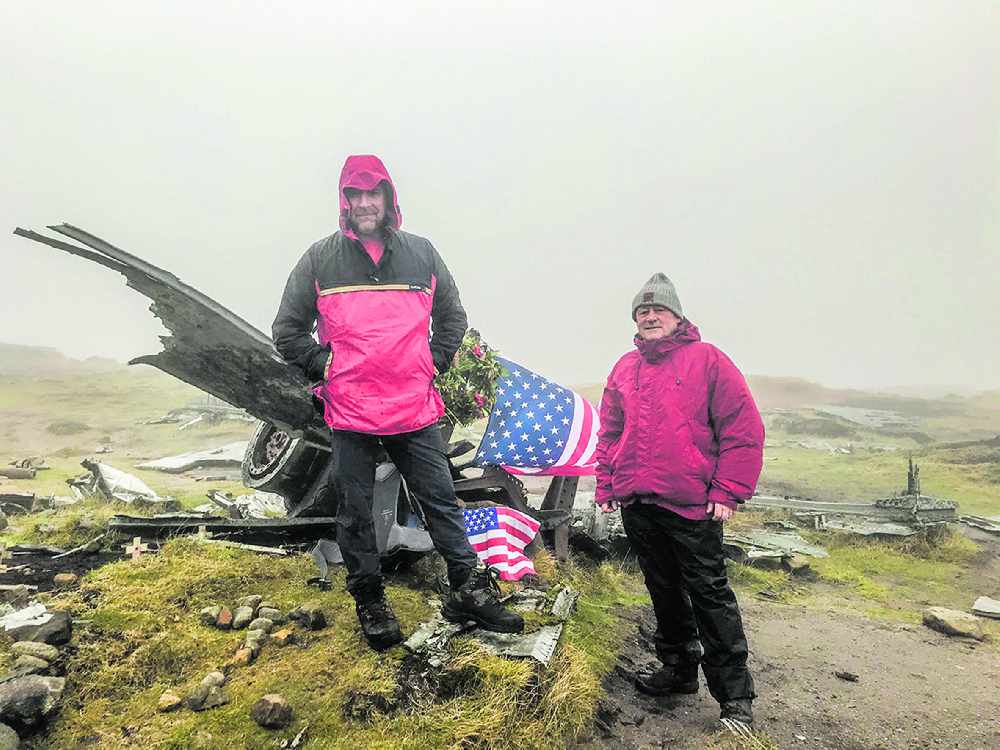 The Stars and Stripes were back on Bleaklow last Sunday in an early Remembrance Day tribute to the 13 young American airmen killed when their USAF B-29 Super Fortress 'Over Exposed' crashed at Higher Shelf Stones in November 1948. 
Peter Jozefczyk held his annual wreath-laying ceremony, again with Alan Briggs.
Peter, who fastened the American flag to the wreckage, said: "Thanks to Alan for accompanying me again and a group of walkers from Stockport who were at the site on our arrival.
"This year was something different due to Covid-19. But we got the job done.
"There was a short dedication to people past - Ron Collier and Ged Scarratt."