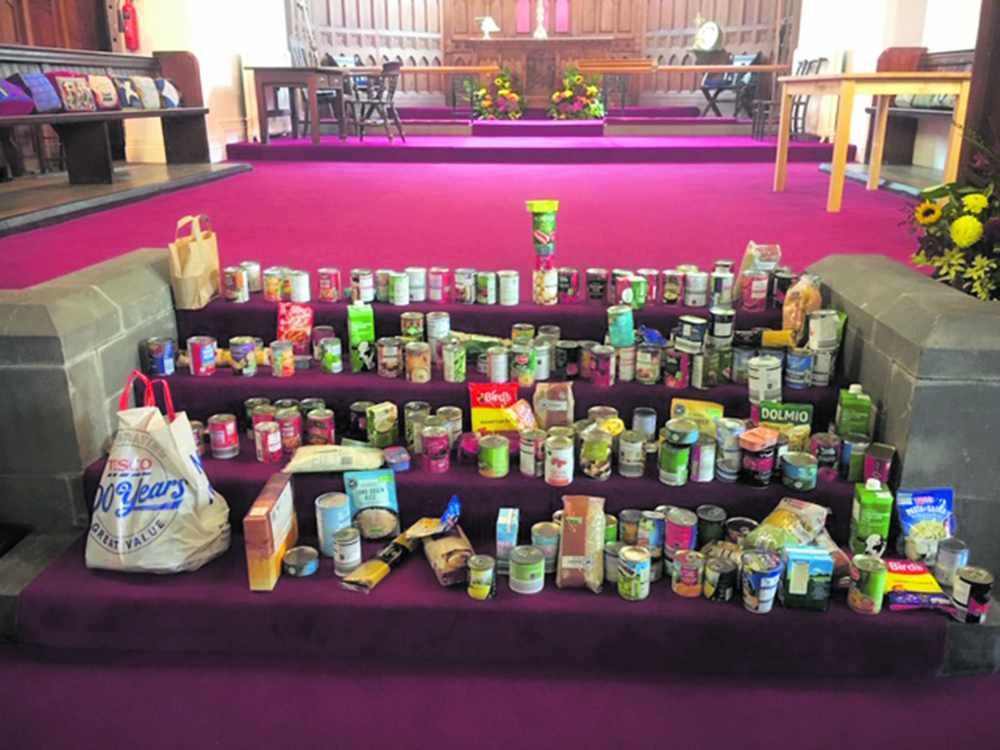 As referrals reach a new maximum level with close to 300 adults and children helped in the past month, Glossopdale Foodbank has reiterated its massive 'Thank you.'
It's to all those who have helped recently.
In order to add some extra sparkle to Christmas they also want people to consider taking part in their annual reverse Advent calendar exercise.
"More than anything the trustees want to thank the individuals who fill collection baskets in local shops, those who sign up to sustain our income with standing orders and direct debits and those members of staff from various organisations across the valley who voluntarily distribute the food parcels on behalf of Glossopdale Foodbank," said chairman Godfrey Claff.
"The evidence of regular giving makes every trustees' meeting buzz with gratitude.
"Following the end of our lottery grant earlier this year, regular giving is reassuringly helpful to our future planning."
Godfrey added: "During autumn we've had a run of huge donations which have come at just the right time.
"Harvest donations from local churches, brownies, cubs and schools provided food to the value of more than £2,500."
Co-ordinator Charlotte Mendes-Kelly said: "In all, 23 organisations were involved in pulling together this harvest-time bumper boost.
"Our Marks and Spencer's day raised more than £300 worth of food.
"This is in addition to our Tesco day in the summer which raised over £700 and is on top of the groceries and toiletries which customers regularly place in the donation baskets kindly provided in each of the stores.
"Local business such as Country Holmes, Benezet, Walkers Safety Ltd and Farnaby Trading have responded tremendously with their support and fundraising has continued recently with a quiz which raised over £500.
"Please accept my apology in advance for any businesses we've failed to mention."
Vice chair Dave Wilcox added: "The next two major initiatives are the reverse Advent calendar and our stall at the Glossop Christmas Market, with Old Glossop Publicans offering some great support with donations.
"Christmas is on the horizon and there are a lot of families looking towards the celebrations with a sense of dread. Our thoughts go out to them and we hope we might be able to bring some extra sunshine and cheer into their lives with a limited number of non-food items and perhaps even the odd box of chocolates.
"In addition, take-up of our reverse Advent calendar collection boxes has been significant and there's still time to start by contacting Charlotte on 07811 684282. The reverse Advent calendar is a box with a space for donations of foodstuff which participants fill each day with an individual food item.
"It needs to be delivered well before Christmas Day so that the contents can be distributed in time for the festive occasion."
Main image:
FOOD SUPPLIES: Residents have been collecting food stuffs for Glossopdale Foodbank.