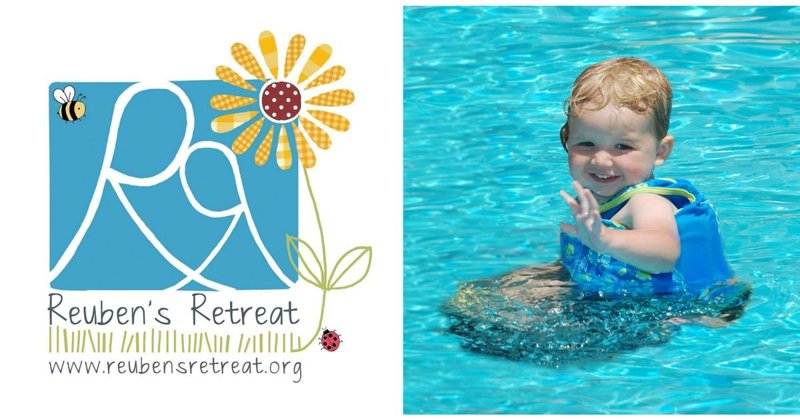 Reuben's Retreat has celebrated the anniversary of the little boy who inspired the charity, after continuing to support those most in need throughout lockdown.
The children's charity - which has sites in Glossop and Ashton - marked what would have been Reuben's tenth birthday last month.
Sadly, Reuben passed away in his mother Nicola Graham's arms at just 23 months and since then the charity has worked in his memory to help support other families coping with child bereavement or those with a complex or terminally ill child.
Nicola, charity CEO, said: "Now more than ever given the situation the world sees itself in, people need our support and care.
"Caring for a child with complex health needs or navigating child loss have complications that don't stop during a pandemic, which is why our team has gone above and beyond to raise the worthwhile funds to continue renovating The Retreat, whilst still offering the much needed support to families that need us.
"The milestone of what would have been Reuben's 10th birthday was very poignant and was the culmination of a wealth of activity from the start of the national lockdown that saw us get involved in some great fundraising initiatives and develop several bespoke support schemes.
"We'd like to thank everyone for their part in Reuben's journey and all the wonderful support gifted so far."
Since its launch in 2012, Reuben's Retreat has gone from strength to strength, raising sufficient funds to help renovate The Retreat in Glossop that has helped to support more than 920 families.
Developments at the Retreat continue, but throughout the pandemic the hardworking team has gone the extra mile to ensure people still get the support they need when times have been even tougher.
Throughout lockdown and the ongoing pandemic, the team has completed a range of challenges and fundraising activities.
Among those have been:
• April - The start of lockdown saw the team take part in the 2.6 challenge where 30 people pledged their support to Reuben's Retreat, including four-year-old Devon whose family were told at birth that she would never walk and who completed a mammoth 26 laps of her garden. Assisted by her walking frame she defied all the odds and raised almost £2,000.
• May - In May Reuben's Retreat launched the first of its new support initiatives to help families navigate the uncertain times we are in. "Me Time" is a bespoke one to one session with a skilled listener providing a safe space for parents to talk over their thoughts, feelings and fears.
• June - The charity held an online dog show. "Scrufts" saw everyone parade their favourite pet photo in a bid to win the coveted title.
The same month the charity also launched its second support initiative, "Dads Club", a peer support group particularly for fathers of loss to meet and talk with others in similar circumstances.
• July - July saw Nicola taking part in a series of exclusive interviews to give everyone an update on the wonderful work they have delivered.
• August - August is always a tough month as the charity marks Reuben's "Angelversary", this year marking eight years since his passing and eight since his beautiful legacy began.
• September - The team launched its third and fourth new initiatives for families self-isolating with a vulnerable child and those dealing with child loss in these difficult times - "Rest and Restore Yoga" and "Social WELLcare".
Despite Covid-19, Reuben's Retreat has been able to support 167 families.
Since lockdown was announced in March they have provided a total of 1,685 one to one support sessions, 155 counselling sessions, 278 group support sessions and safely delivered 498 bespoke care packages.
Throughout the pandemic, the team has also continued its ambitious build project and hope to take delivery of its fully accessible wing in the next month or so.
The fully inclusive facility will propel its services even further, meaning the charity can reach and support more families.
For more information, to donate to Reuben's Retreat or for support/advice, visit www.reubensretreat.org