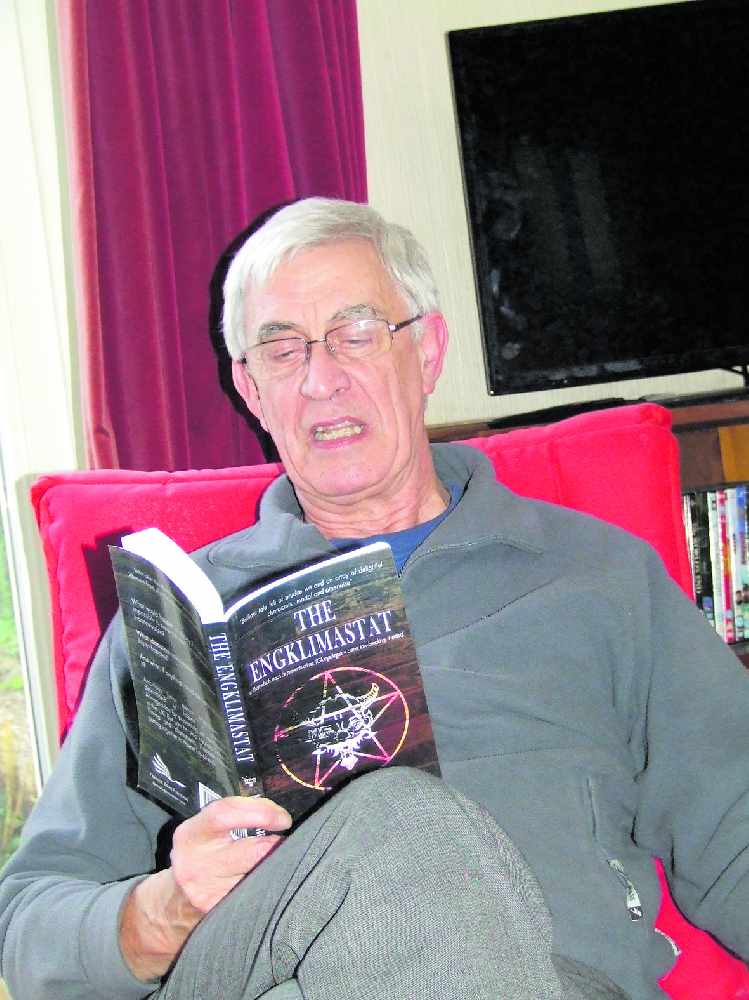 Glossop author Mark P Henderson has spent 20 years pondering what would happen if crime became impossible to commit.
Two decades later, he has come up with the answer in a 65,000 word novel called The Engklimastat.
Mark said: "I was talking to a sergeant in the Parachute Regiment who later joined the SAS.
"He asked if it had ever occurred to me just how much our economy is based on crime?
"And then he said if there is no crime, economy could collapse.
"There would be no need for police, security companies, firms making security equipment...even crime reporters."
Mark, chatting over a cup of tea in the sitting room of his home in Castle Hill, Old Glossop, said: "I thought how do you write a story on that and it took a long time to decide."
Well it's published and available to buy on Amazon.
The Engklimastat ('that which prevents or stops crime or law-breaking') weaves a fast-paced story of drama, treachery and love around the question posed by the title.
It is a story that Mark says will have readers on the edge of their seats as it sweeps on to its quite unexpected and yet wholly logical and ultimately satisfying conclusion.
Mark has organised two book evenings where he will talk about his latest novel, invite questions and sell and sign his work.
They are at The Oakwood, High Street West/George Street, Glossop, at 7.30pm on Monday, October 28 and Wren's Cafe, Market Street, Chapel, 7.30pm on Monday, November 11.
Both are free and open to all.