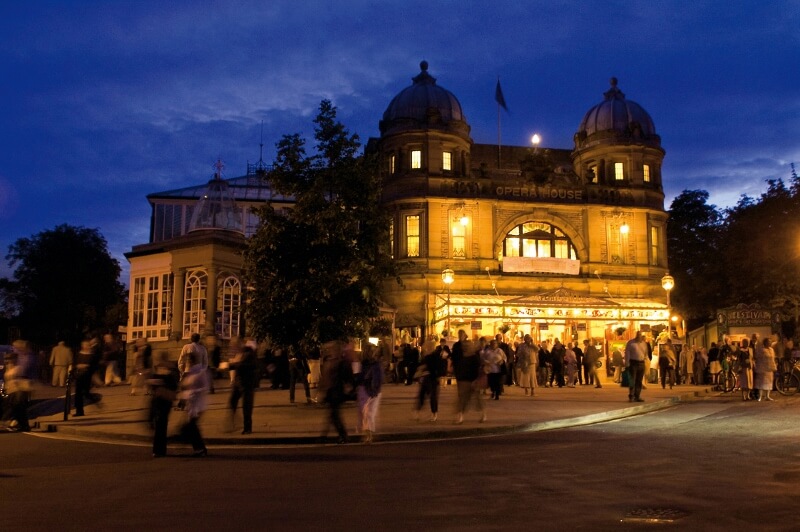 Buxton International Festival is bringing the sunshine back this autumn with a weekend of music, books and opera for everyone. 
The BIF Big Weekend, from October 18 to 20, presents a programme ranging from national treasure Pam Ayres and a murder which shocked the globe to a one-woman opera and lunch with jazz on the menu.
"We've got opera, we've got books, we've got music, we've got jazz and we've got a Festival mass," said BIF chief executive Michael Williams.
Living up to the 'Big' in the billing is a major musical experience as Laurence Olivier Award-winner Dame Felicity Lott performs the one-woman opera La Voix Humaine, a drama by Jean Cocteau set to music by Poulenc.
Pam Ayres rose to fame as a novelty act via television talent show Opportunity Knocks, but is now credited by performers such as 'punk poet' John Cooper Clarke with starting a revolution in popular verse.
The importance of journalists uncovering the truth will also be explored when Amelia Gentleman, who broke the story of how Commonwealth citizens invited to come and work in Britain were then denied British citizenship, discusses the Windrush Scandal with author Colin Grant, himself the son of Jamaican immigrants.
Few journalists have had such a long shelf-life as John Ruskin, art and architecture critic, social commentator and early predictor of climate change.
How his writings and ideals remain relevant will be debated in this, the bicentenary year of his birth, by Professor Sir Cary Cooper of Manchester Business School, Suzanne Fagence Cooper, author of To See Clearly – Why Ruskin Still Matters, and Financial Times journalist Andrew Hill, who wrote Ruskinland: How John Ruskin Shapes Our World.
More music will be provided by The Sacconi Quartet, founded in 2001 by four graduates of the Royal College of Music in London, who will bring their award-winning programme of chamber music; Haydn's Missa Brevis as the Festival Mass and a lunch with vintage jazz from The Easy Rollers.
For more details, go to the Festival website www.buxtonfestival.co.uk.