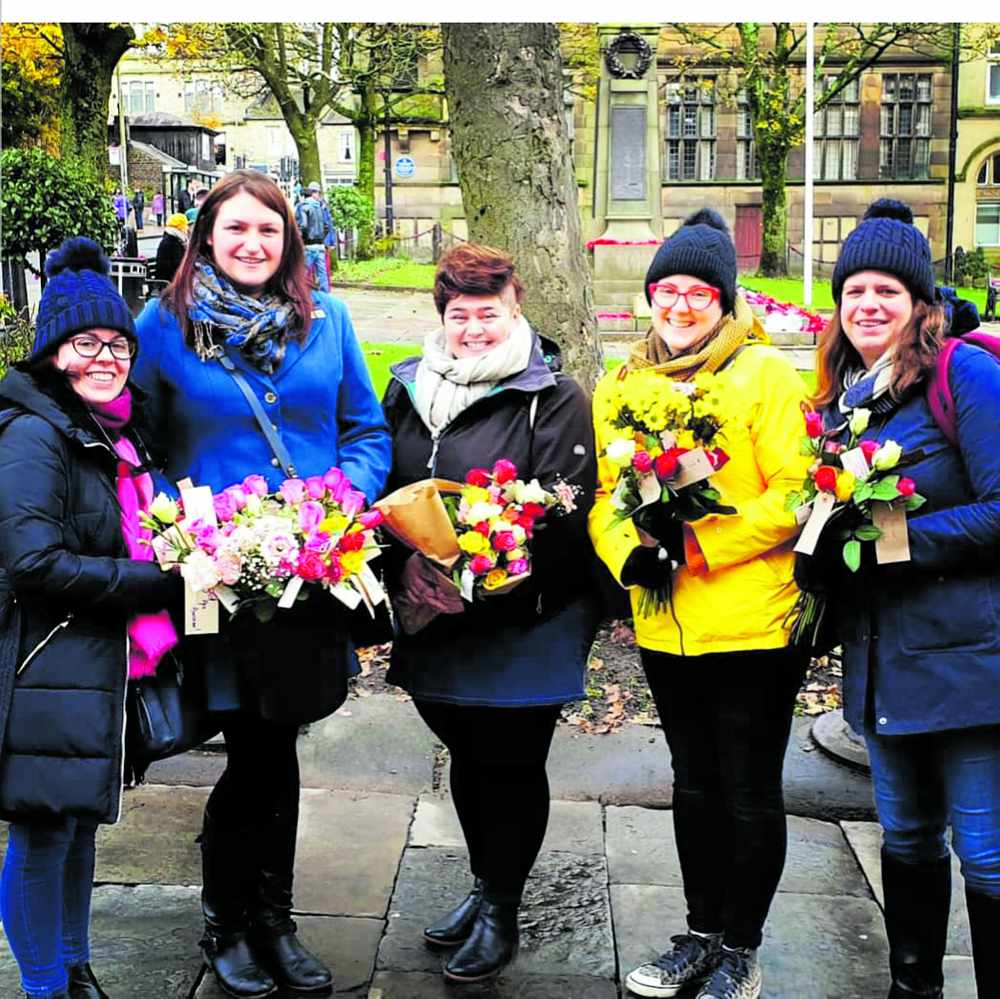 It was coming up roses for Glossop's League of Ladies WI who took to Glossop high street last week to celebrate World Kindness Day. 
Armed with a whopping 121 individual flowers, attached to which were handwritten messages of kindness such as: 'Have a Great Day' 'You got this!' and 'Smile and the whole world smiles with you', they hit the streets.
Group president Ruth Ainsworth,said: "The Women's Institute started to celebrate World Kindness Day as part of their 'link together to alleviate loneliness' campaign, asking members to take the chance to do a small random act of kindness in their community."
The ladies decided to get together at the Bulls Head in Old Glossop the evening before the big day to create their messages of kindness and attach them to flowers to give to people on the High Street.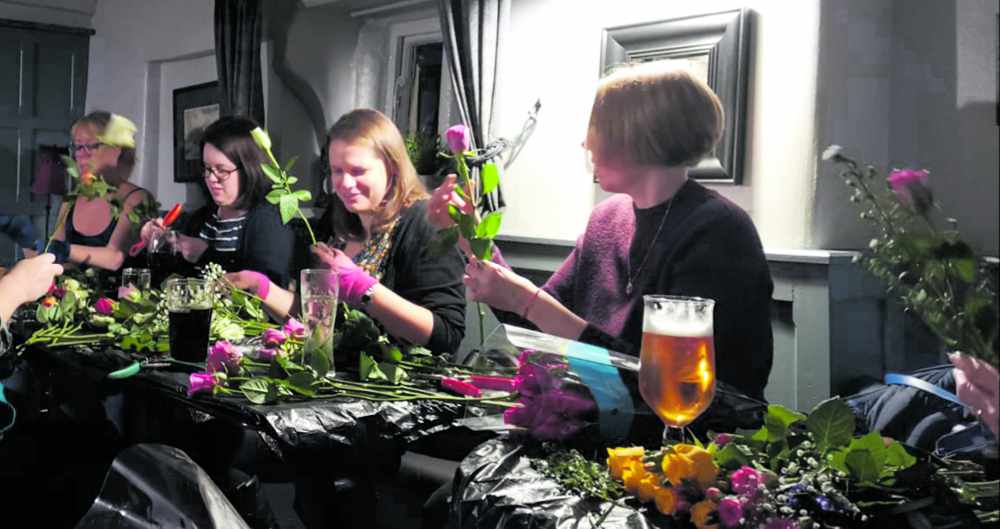 Ruth added: "We received some lovely feedback... people who had a rubbish morning and it was just the pick me up they needed for the rest of the day.
"We also saw people pass on the kindness to others, spreading that piece of happiness. It is true that we never know what is going on in people's lives so one kind gesture could be all someone needs to improve their day."
League of Ladies WI meet on the fourth Wednesday of the month (except December), 7.30pm at Glossop Cricket Club on North Road.
Main image:
THANKS A BUNCH: The lovely 'League of Ladies' with the flowers they gave out to shoppers.