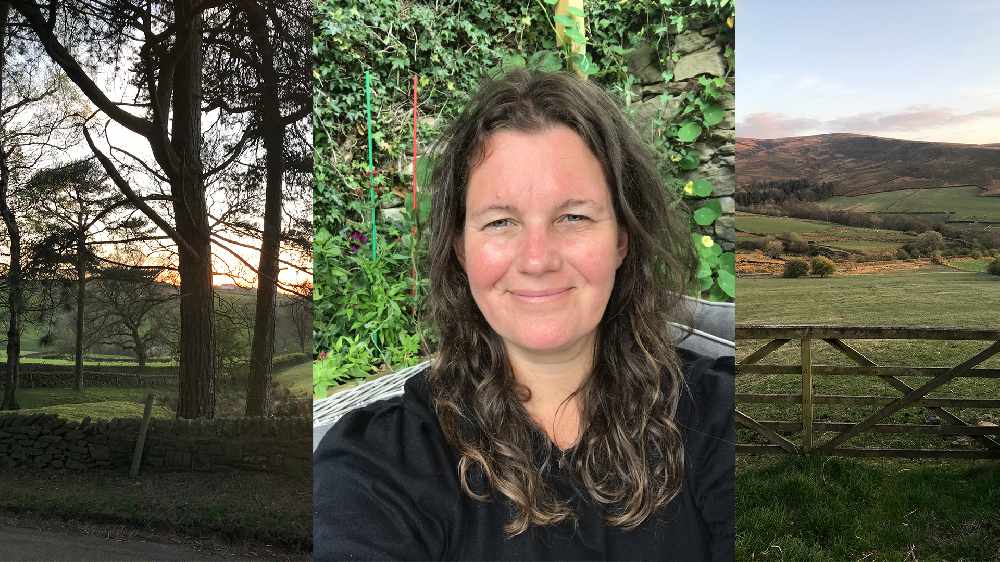 A well-known drama teacher is offering unique therapy sessions for residents of Glossopdale.
Penny Smith, 43, who many people will know from Partington Youth Theatre has recently completed her Level 5 diploma in Therapeutic Counselling and is offering one-to-one therapy sessions with a difference.
She's trading in the office for a pair of sturdy walking boots and taking her office into the great outdoors, with both her and her patient taking in some of the areas most scenic views.
Named 'The Big Step Walk and Talk Therapy', it's all part of her plan to break down the stigma of mental health and help those that might feel pressured in a typical therapy environment to open up.
Penny explained: "Traditionally therapy takes place in a room - but being outside is really beneficial for your wellbeing.
"I thought it would be good to work with the clients outside to get that extra benefit.
"It will help a lot of people who struggle with their confidence and anxiety, it takes away that pressure."
Throughout the training she says she saw that peoples attitudes to mental health were changing and that now, more than ever, people were taking it seriously.
She said: "It's really important to get across the idea of it being accepted - it's the norm.
"You go to the hospital for a broken leg don't you? It's the same, your mental health is just as important.
"I want to get that message across, it's beneficial to talk.
"I worked during training with builders, bikers and all sorts of people that you wouldn't necessarily look at and thing they'd suffer.
"That stigma is not there now. People are welcoming it and opening their hearts to it. Everyone can benefit from having some form of counselling."
Penny is keen to stress that this is a specialist service for those that require help and will be on a one to one basis.
"Walks will be tailor made to the clients" she said.
"If they're not done a lot of walking we're not going to be out climbing huge hills, it depends on what the client does physically.
"If people want to go on a longer walk we can factor that in, but I'm working on around an hours long walk outside."
Penny will be a familiar face to many around Glossopdale, having run Partington Youth Theatre for the past 15 years. She'll still be keeping that role and is looking forward to welcoming her young performers back again once lockdown is lifted, but says her years of teaching have inspired her to pursue this new venture.
"I've never just been about teaching drama - it's about boosting confidence, self esteem and wellbeing for children.
"I'm looking to use my skillset across kids, teenagers and adults. I know quite a few struggle with being put in a room and having to talk so hopefully it might appeal to those who want to take it outside and not have the intensity of working in a small space."
The new venture will let Penny combine two of her passions: walking and helping others. She explained: "I'm mad on walking, I love the hills of Glossop.
"It's been my solace so I thought having just qualified, what can I do in the current circumstances?
"I thought this would work really well with the social distancing dilemma.
"Lots offer telephone counselling but being with the client is my preferred way of working."
Knowing the local landscape as well as she does, Penny already has a few routes planned, but is open to anywhere the client may want to travel, be that Glossop or further afield.
"There's so many options" she said. "It's about the client and what they're familiar with.
"If they've got a car we can even go outside of Glossop and meet."
While there is a charge for Penny's time, she says it will be on a sliding scale of what the person can afford to pay.
If you would like to get in touch, either visit her Facebook page, or call 07507 703726. If walking isn't for you, Penny's services are also available via the telephone or Zoom.