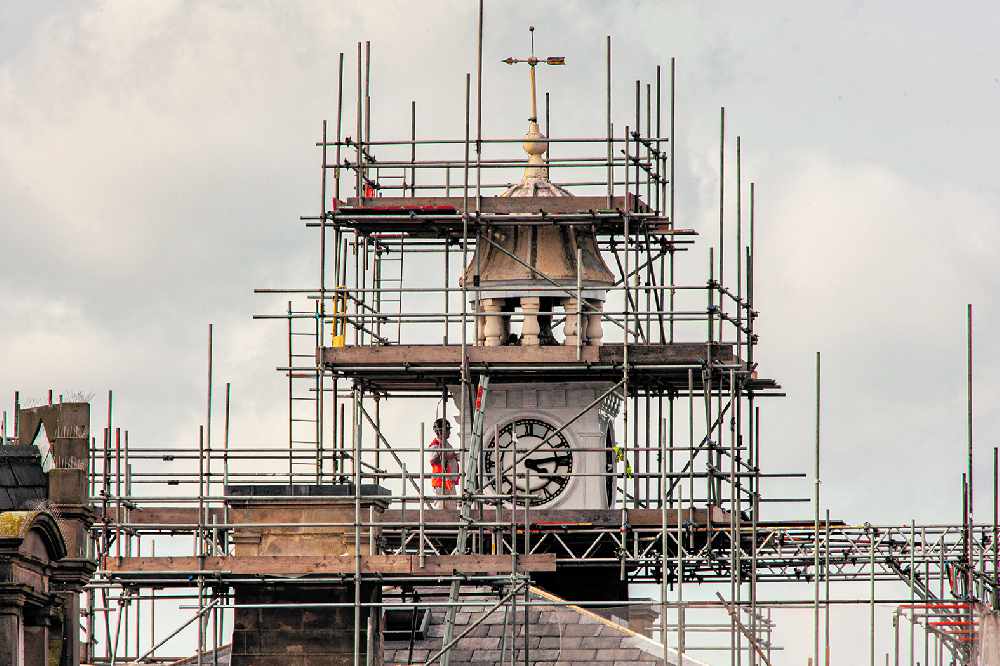 After years of inactivity, Glossop's favourite timepiece is back in action again.
Glossop's Town Hall clock is ticking and chiming again.
But locals looking up after checking their watches are discovering, after such a long wait, that it's telling the wrong time.
One shopper said: "It's 10 minutes fast."
The famous old clock has been out of commission after work on the town hall roof revealed dry rot and other issues.
Clock custodians High Peak Borough Council covered it and the roof with a network of scaffolding and a safety screen while specialist contractors got down to work.
Councillors had promised that the clock would be working in time for Remembrance Day - refurbished, re-painted and running....just like clockwork.
High Peak Borough Council said the major investment project to replace the Town Hall roof and repair the clock is due to finish early next month and that specialist clock firm, Smith of Derby, would be visiting the site to carry out final restorations to ensure the clock is returned to full working order.
The building of Glossop Town Hall and its clock began in 1838, but the clock turret was replaced in 1897.