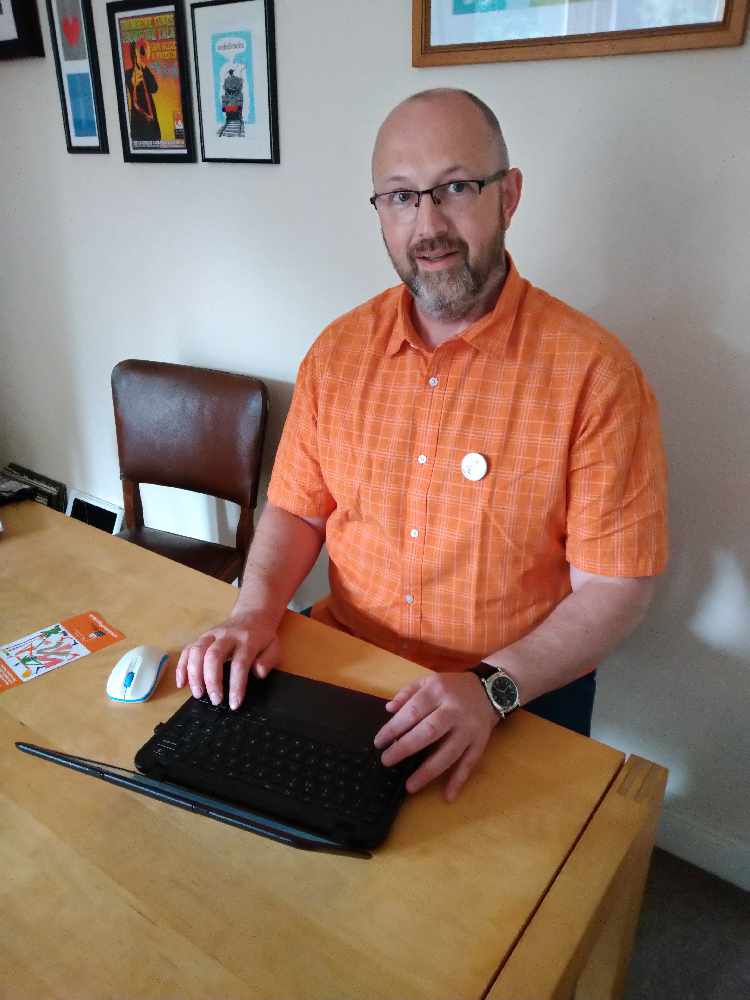 Buxton Fringe has come to an end for another year after a festival like none that have gone before - but it has still been regarded a huge success.
This year's event still went ahead in July as usual but had to be adapted due to the coronavirus pandemic.
It meant a host of online productions and even performances available by phone and many with an interactive element, but organisers were delighted to have reached 100 different entries over the 19 days.
Although the awards weren't done in the usual way this year, the John Beecher Memorial Award for "original, challenging work with high production values" went to The Affinity Initiative from But Why? Theatre.
In a blog post reviewing the Fringe, Chair Stephen Walker (pictured) said: "It is my first year as Chair and it hasn't been an easy introduction! I have discussed at length elsewhere how much work the committee has put in this year to hang on to the hope of putting on a Fringe, and then the immense effort that it required to revisit every entry and venue, and to start to rebuild the programme.
"I can't pick out individuals, but believe me when I say, I recognise and appreciate everything that each of you has done to make the Fringe a success this year."
Mr Walker also thanked High Peak Borough Council and their Fringe Friends for their financial support, the local community, and everyone who took the time to review every show.
You can read his full review of the Fringe, including highlights of this year's festival, at https://buxtonfestivalfringe.blogspot.com/2020/07/end-of-fringe-chairs-review.html.
Regarded as one of the largest open-access arts festivals in the country, Buxton Fringe - which is ran by dedicated volunteers - goes from strength to strength every year and last year celebrated its 40th birthday.
Image: Buxton Fringe