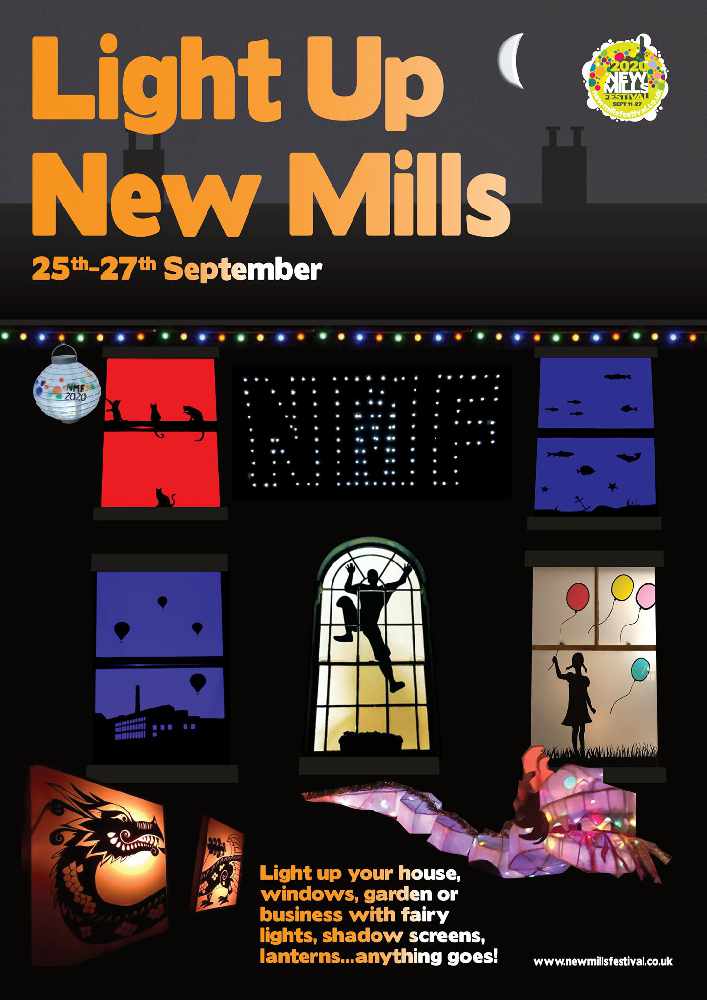 The annual Lantern Procession sadly won't be able to go ahead as planned this year, but New Mills Festival organisers have come up with a bright idea that they hope will be equally spectacular. 
They are planning to light up the whole of the town for an entire weekend by transforming the streets into magical, illuminated galleries but need your help.
Called 'Light up New Mills', it will take place over the weekend from Friday 25 to Sunday 27 September - when people will be encouraged to take part by lighting up their homes, shops, gardens and businesses.
It's designed to bring the spirit of the popular Lantern Procession to the town in its absence this year due to the coronavirus pandemic. It will take the form of an all-people-friendly and window-display-based walking trail for people to explore on foot.
Organisers said in a statement: "When we realised that it wasn't going to be possible to put on the Lantern Procession this year, we knew there would be a lot of disappointed people in September, not least the festival team as we all look forward to the annual Lantern Procession. So we put on our thinking caps and challenged ourselves to come up with an idea that we could all safely take part in that would be equally spectacular. And we think we've done it!
"We're sure you will all have lots of ideas on how to light up and decorate your windows, here's some of ours: hang up your old willow and paper lanterns, turn your windows into shadow screens or works of art using coloured paper and paint. Hang up fairy lights on their own or in bottles and jars. Or just put a light in your window and you too can be part of Light Up New Mills! Then take a tour around the town and see your neighbourhood in a new creative light! Remember to share your photos using the hashtag #LightUpNewMills."
New Mills Festival organisers will be sharing more ideas in the coming days and weeks on how to decorate and illuminate your homes and businesses using every day materials, such as fairy lights, cardboard and crepe paper.
If people still have a willow and paper lantern from a previous lantern procession, they are being encouraged to dig it out, dust it down, check the LEDs are working and hang it outside their house during the big light up weekend.
More information and instructions can be found on the New Mills Festival website at www.newmillsfestival.co.uk.
To let organisers know you plan to take part, you can register your window or house by heading to www.newmillsfestival.com/light-up-new-mills.
Organisers have thanked borough councillors Alan Barrow and Ian Huddlestone for their financial support through their Councillors' Initiative Fund, as well as Window Wanderland and Lucy Reeves Kahn for sharing their expertise with decoration ideas.
People can keep up to date with New Mills Festival news and updates on Facebook, Instagram and Twitter or get in touch by emailing info@newmillsfestival.co.uk.