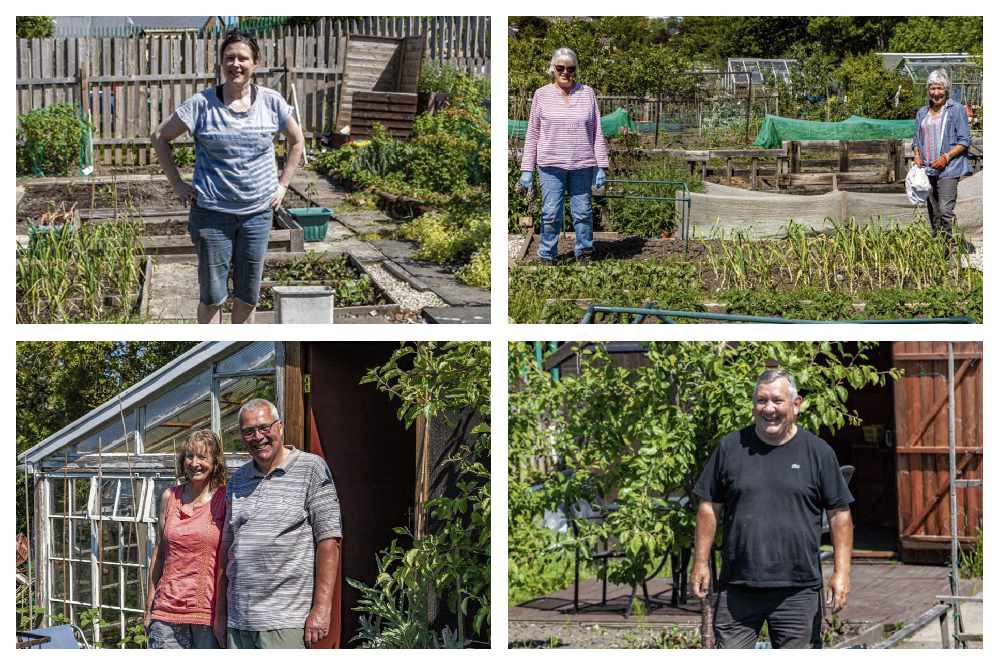 Allotment holders are looking happy and relaxed as they take a break at one of Glossop's most picturesque sites between Cliffe Road and Gladstone Street in Whitfield.
It's been a glorious growing season so far this year with a mixture of hot sunny days and showers.
As the song goes 'it's been a great day for the roses' and it's also been a blooming good time for the rest of the flowers, fruit and vegetables that have been springing up at the Whitfield plots in the last few weeks.
Allotmenteers who are retired, furloughed or simply using their spare time to the full, have been spending more and more days tending their plots and enjoying each others' company.
As you can see from the beaming smiles, they are relishing every second.