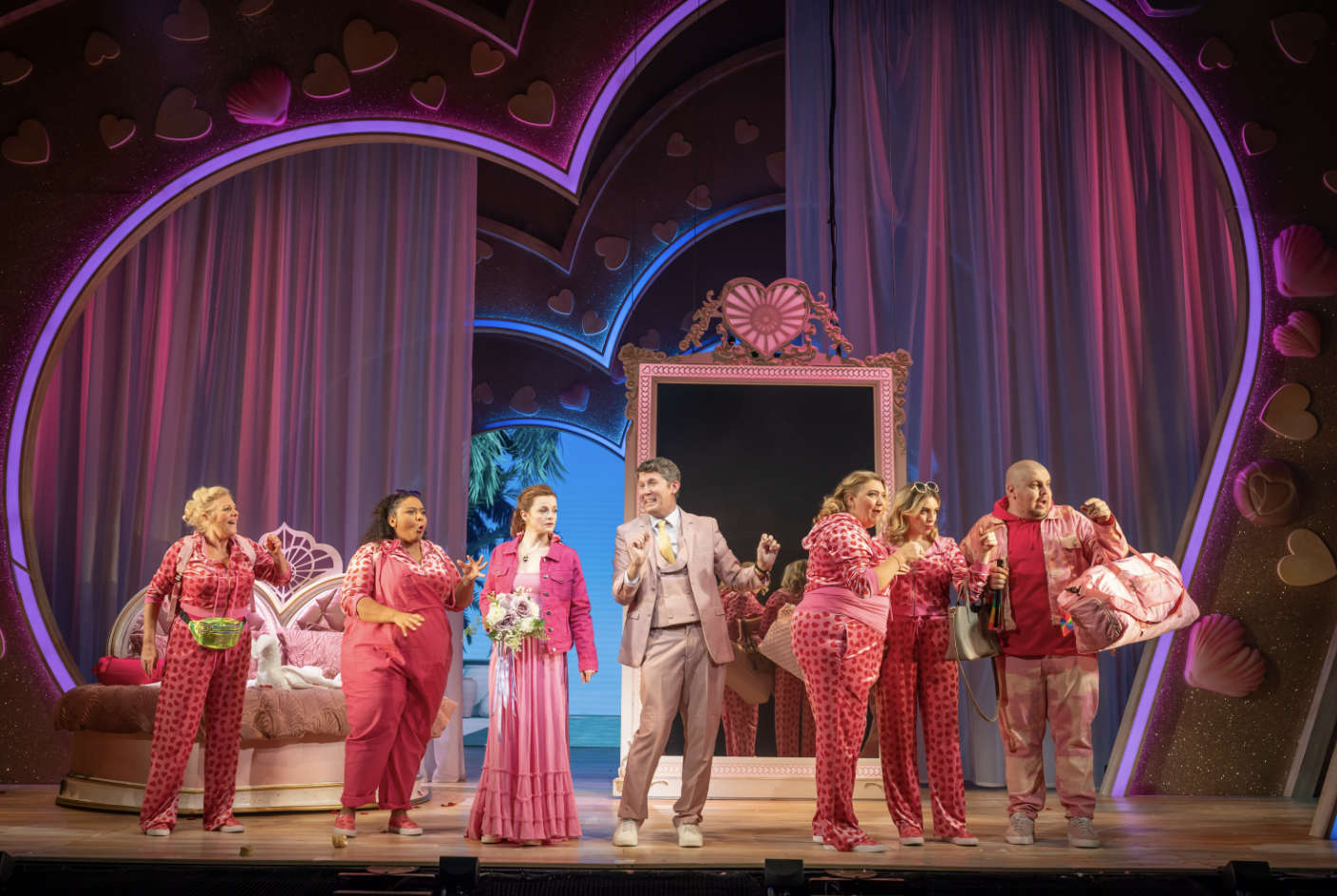 Dive deep into the heartwarming and rib-tickling tale of Ella and Nathan - a star-crossed couple with wedding jitters and tropical dreams. Will their love sail smoothly, or are stormy break-ups ahead? Only time and tunes will tell.
With only ten more days left to see this long-awaited Stock Aitken and Waterman musical, it's undoubtedly one you won't want to miss.
I Should Be So Lucky is the new jukebox musical, proving to be a delightful production of brilliant vitality, warmth and passion.
Debbie Isitt's witty and ingenious script weaves the era-defining classics around characters you grow to love.
This high-energy musical bounds along with endless energy and enthusiasm, and as it came to a close, the whole audience was on its feet, dancing along blissfully.
The show centres around family, friends and being there when it matters most - intertwined with lots of love, laughter and a last-minute getaway to Turkey!
Whilst the fun of friendship is portrayed hilariously by the whole cast, a special shoutout must go to Jamie Chapman and Kayla Carter.
Jamie, playing Spencer, had us roaring with laughter at his perfect comedic timing throughout the duration of the show - he truly immersed himself in the role and held our unwavering attention each time he was on the stage.
Kayla, playing the role of Bonnie, was outstanding. Her vocals were effortlessly powerful and her bubbly personality was infectious, while also impeccably portraying the vulnerability of her character in a scene with love interest Ash.
The indubitable star of the show, Lucie-Mae Sumner, played Ella flawlessly. Her vocals and range were jaw-dropping and each emotion she experienced was well and truly felt by everyone in the audience as she brought the character to life.
The entire show was everything I wanted and more; full of fun, energy, humour and timeless classics from pop royalty including Kylie Minogue, Rick Astley, Jason Donovan, Bananarama and more. An unmissable performance from an excellent cast.
I Should Be So Lucky will be at the Opera House until November 25, and you can get tickets here: https://www.atgtickets.com/shows/i-should-be-so-lucky/opera-house-manchester/.