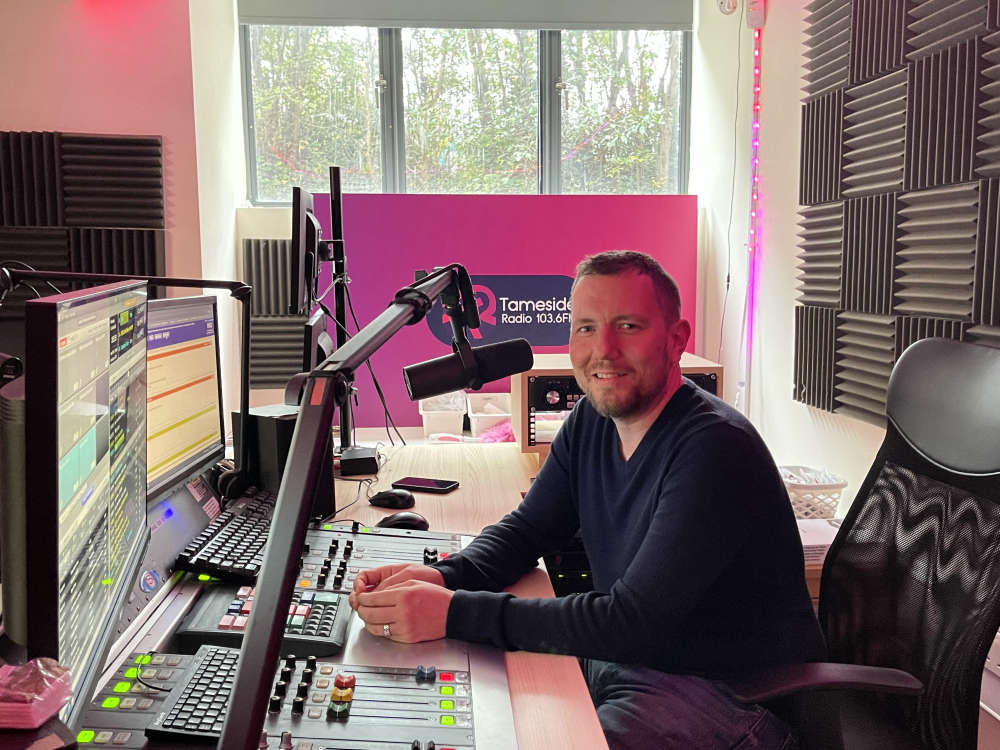 With the Beatles reaching number one in the singles chart, they have managed to extend their tally to an impressive 18 chart toppers.
Their new song, Now and Then, has a really lovely story behind it, and for once seems to be a decent use of AI technology. I'm glad that the old cassette handed over by Yoko Ono all those years ago has been restored and turned into their first number one since The Ballad of John and Yoko in 1969. It's a huge gap of 54 years! Definitely the most exciting chart comeback since Kate Bush's Running Up That Hill was introduced to a whole new audience off the back of Stranger Things.
When I was younger, the Top 40 on a Sunday used to be a big event for me. Wherever I was, I'd always have the countdown on my Walkman, and for a while I wrote the chart down in a notepad. I also remember the days of taping my favourite songs off the radio, and trying to press pause before David 'Kid' Jensen or Bruno Brookes spoke. Admittedly, I don't think recording music from the radio onto a TDK D-90 was strictly legal, but I doubt I was the only one! It's amazing to think how accessible music is now, with Spotify and other services meaning most songs are a couple of clicks away.
Thanks to the Official Charts Company, I've had a look at some other record breakers. Elvis Presley has a seemingly unsurpassable 21 number one songs, from All Shook Up in July 1957 to the reissue of It's Now Or Never in 2005. He's the King of the chart! A cool fact I learned recently is that Jailhouse Rock was the first ever single to go straight in at number one.
After the Beatles, we have a tie-break in third place, with Ed Sheeran, Cliff Richard, and Westlife all chalking up a jaw dropping 14 chart toppers. Ed managed to draw level with Sir Cliff and Westlife in March this year, when Eyes Closed went all the way to the top. Cliff, meanwhile, has had a number one in every decade from the 1950s to the 1990s, including one of my favourite ever festive number ones Mistletoe and Wine. Westlife didn't put a foot wrong when they first embarked on their chart career, with their first seven singles all going to the top. In contrast, none of their last five singles has made the top ten.
Madonna is next on the list, and she's currently touring her greatest hits. She's had more near misses than any other artist, with an impressive twelve number two songs, but has also racked up thirteen number one songs. Four Minutes was the last in 2008, which wasn't her finest, if I'm honest. It wasn't even four minutes long, disappointingly.
Some others to mention - Take That have had a dozen number ones, but it's almost a decade since their last one, These Days. Calvin Harris has managed eleven, whilst Elton John and Eminem have both racked up ten. Quite surprising that ABBA only managed nine, which is the same number as Rihanna and Spice Girls.
The charts have changed beyond all recognition in the streaming age. Established artists often struggle to break into the Top 40 (Beatles being a notable exception), and TikTok is the new Top of the Pops for highlighting new music. I'm not sure as many follow the charts as they did in the days of Blur versus Oasis, or Victoria Beckham versus Sophie Ellis Bextor, but it's still a pretty big deal to get a number one single.
My one wish for Christmas is to have something else at the top other than LadBaby. I know it's for a good cause, but the five years of sausage roll-based hits have got as tiresome as a Suella Braverman resignation letter. No more, please. How about one of the bakery chains teaming up with them for a festive sausage roll instead, to spare our ears and give us a proper Christmas number one this year?
We'll be playing festive songs on Tameside Radio from 1st December, and obviously would love to hear what your favourites are, so do get in touch and request one on Dave's Jukebox weekday afternoons from 3. Fun fact - Mariah Carey is rumoured to have made over £6 million from streams of All I Want For Christmas Is You. Not bad for a song that was beaten to number one in 1994 by East 17!