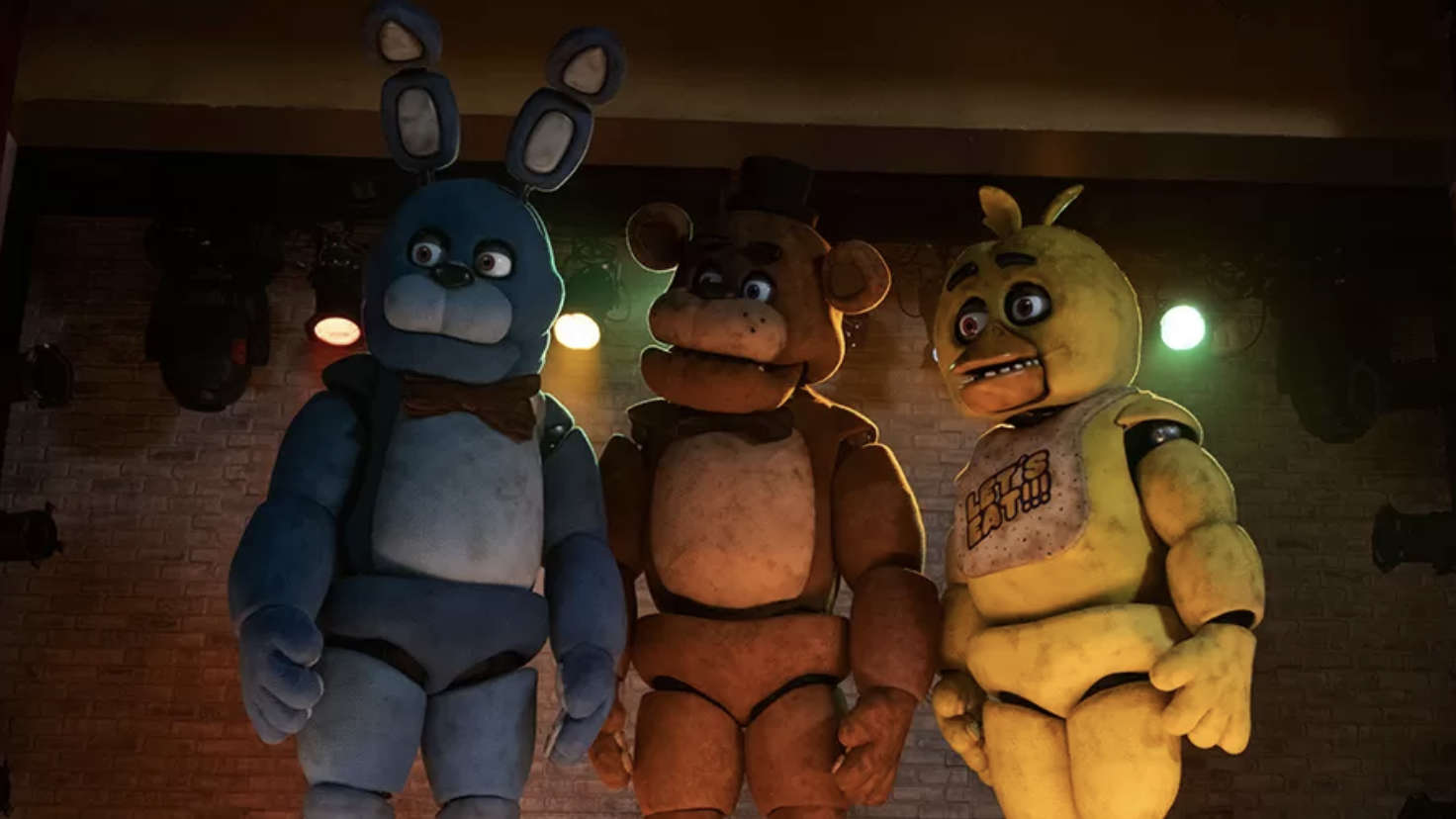 Having been a little under the weather over the last week (man flu...send your thoughts and prayers!), I realised I hadn't been to the cinema in a fortnight. I'd definitely grown more of a beard since I last went, and decided to rectify this with a Tuesday triple!
Best of the bunch was The Royal Hotel, which is director Kitty Green's follow-up to 2019's The Assistant. Two backpackers are forced to change their plans and take a far-flung job at a dive bar in an isolated Australian mining community. They literally walk into a viper's nest of unwanted male attention, and the performance from Julia Garner as Hanna is particularly brilliant. It's an uncomfortable watch at times, and the tension builds to a fiery crescendo in the film's closing scenes. I really rated this as one of the best I've seen all year. I felt a bit sorry for the couple who called in to celebrate their wedding anniversary with champagne...this isn't a pub to linger in, particularly close to last orders, if you don't want to get dragged into some kind of confrontation! There's even a dead snake in a jar.
Meanwhile, Five Nights At Freddy's was a massive disappointment in my book. I really enjoyed Willy's Wonderland a few years ago, featuring a dialogue-free Nicolas Cage but following essentially the same story. It's all based on a computer game I have no knowledge of, but the best I can say about Freddy's is that the animatronics are brilliant. The script and screenplay were poor, and the whole thing never really got out of first gear. It also lacked any real scare factor. If it had been either creepy or amusing, I'd have almost been willing to cut it some slack, but as we follow the skint security guard who is charged with keeping intruders out of a closed down amusement park, whilst fighting its super sized furry inhabitants, it's difficult to care much about any of this. What a pity. A real misfire for my money.
And Cat Person is a cautionary tale of modern dating - don't ask the enigmatic tall guy in the cinema foyer who orders strange sweets with his popcorn on a date. It won't end well. This is based on a 2017 short story, and whilst it had its moments, was middling at best. It raises legitimate questions about knowing who you are really texting in a smartphone-obsessed world, and dating being quite a frightening thing in general, but the second half of the film feels a bit like they didn't know how to finish the script. Emilia Jones is decent as Margot, and although it's overly long, I did buy into the characters. It's also reaffirmed my determination to continue avoiding the Star Wars movies, as the creepy Robert (Nicholas Braun) drags Margot on an awkward first date to watch his idol Harrison Ford in the small cinema where she works. Trimmed down a bit, this might have worked better, but was decent enough.