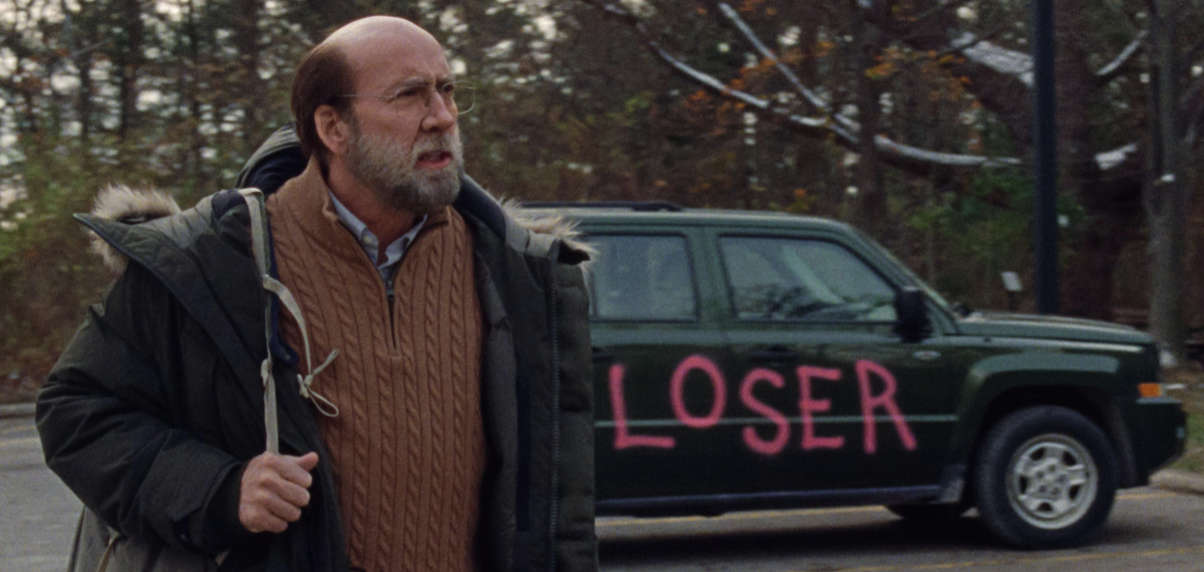 I've been getting a lot of stick in the office this week, as I've never watched any of the Star Wars movies.
Apparently, this might besmirch my reputation as a film writer in this newspaper. I'm told if I like the Indiana Jones films, I would definitely Star Wars. I have to admit I thought the latest Harrison Ford adventure as swashbuckling Dr Henry Walton deserved better at the box office, so maybe one day I will go back to 1977 and watch all of the Star Wars films in order. I'm assuming that's how you're supposed to do it? Any advice welcome - E-mail alex.cann@questmedianetwork.co.uk with your tips.
In the meantime, I've only got one new release to tell you about this week, and it's Dream Scenario. You certainly can't accuse Nicolas Cage of taking predictable film roles, and I really enjoyed the premise of this one, in which millions of people begin to dream about ordinary university professor Paul Matthews, but he has no idea why. At first, it's a novelty, and he even buys into the fame and glory, giving interviews and posing for selfies with star struck admirers who recognise him from their sleep. In many of the dreams, he seems to just 'be there' as awful things happen, but things quickly descend into darker terrain
You'll witness one of the most awkward sex scenes you've ever seen in a movie, with a fumbled attempt to act out a saucy dream, and Matthews becoming isolated from his wife and family as he is 'cancelled'. He even has "loser" daubed onto the side of his car in pink ink, and loses his temper with his terrified students, none of whom dare go anywhere near him as a result of their dreams. It's all clearly ridiculous and far-fetched, yet brilliant.
The film has plenty to say about social media, the flimsy and fickle nature of fame, and the rise of those strange cult podcasters and right-leaning TV channels which 'cancelled' folk generally flock to, when no-one else is interested in their bleatings any longer. Cage is the best he's been in years, and there are a good few laugh out loud moments. Worryingly, I was the only one chortling on a couple of occasions, so either my fellow watchers didn't find it as funny as me, or else my sense of humour is a bit warped.
Cage also did a much better version of Five Nights at Freddy's in the form of Willy's Wonderland a couple of years ago. Not a word of dialogue, but he made it compelling viewing. I find he always throws himself into every role, however ludicrous, and I really enjoyed Dream Scenario. Sadly, when his book is published in France, it's retitled as something far less complimentary. My only criticism is that the ending isn't as strong as the rest of the film, but don't sleep on it...go and see this one if you can!
Next week, I'll review Anatomy Of A Fall, The Marvels, and Thanksgiving, plus the new Hunger Games and Saltburn.