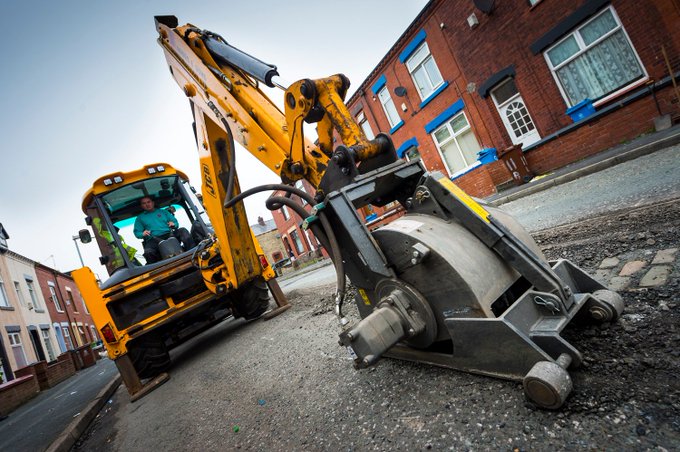 Oldham Council has confirmed that work is set to resume on surfacing and repairing roads throughout the borough, now that coronavirus lockdown measures are starting to ease.
Over the coming weeks and months, the council's teams will be out carrying on the authority's £12 million highways investment programme.
All works will be carried out in line with government social distancing rules.
Councillor Ateeque Ur Rehman, Cabinet Member for Neighbourhood Services, said: "We know these have, and continue to be, difficult times for everyone.
"A lot of our services have had to change and adapt the way they work to support residents during the current crisis.
"But it's also important that we carry on with what, until just a few weeks ago, we would have called business as usual.
"Improving roads has always been a priority for us and we know residents feel strongly about this. Councillors probably get asked about roads more often than anything else.
"This continued investment shows we want to get the basics right and ensure that our roads are safe."
The council say, by the end of the 2022 financial year, it will have improved more than 170 roads across Oldham as part of its three-year programme.
It adds that the authority is currently finalising the programme of works for the coming months and, once the schedule is completed, it will be available to look at at www.oldham.gov.uk/roadtreatment.
Keep up to date with all the latest local and national developments here: https://www.questmedianetwork.co.uk/news/daily-coronavirus-updates/.