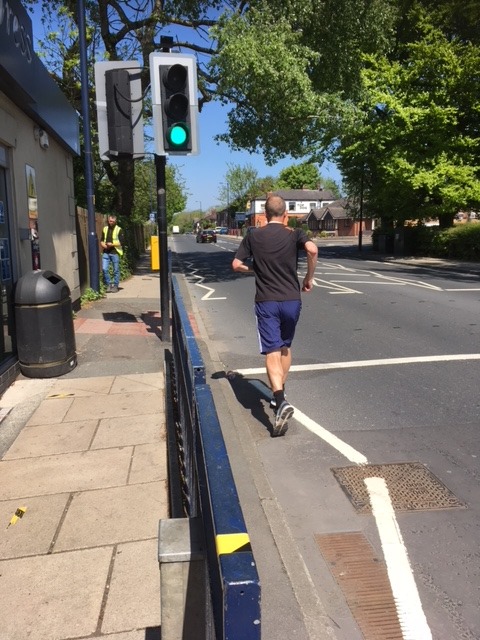 Work has begun to create more safe space for pedestrians and cyclists across Tameside.
The measures to allow people to travel and exercise while enforcing social distancing are being quickly implemented across the borough amid the ongoing coronavirus crisis.
It's part of the wider Greater Manchester #SafeStreetsSaveLives campaign, launched in response to the Government's drive to create enhanced shared spaces during the lockdown and as the country recovers from the Covid-19 outbreak.
It aligns with statutory guidance sent to local authorities on reallocating road space to encourage cycling and walking while enabling social distancing.
As more people return to work, the initiative will help with safe and sustainable travel.
Among the proposals by Tameside Council include key worker corridors in Ashton town centre, with areas temporarily coned off for cyclists and pedestrians, as well as extended footpaths to enable social distancing outside supermarkets.
There are also plans for 'access only' quiet streets – based on the existing 'play streets' model - where residents can exercise on safer roads with no through traffic.
Other measures include upgrading cycle lanes, creating temporary crossings, de-cluttering street furniture, removing guard rails and schemes to calm traffic.
Funded through the Mayor's Cycling and Walking Challenge Fund, the emergency changes will be matched to help ease social distancing at specific locations such as areas outside shops, transport hubs or routes to hospitals in the districts.
Tameside Council Executive Leader Cllr Brenda Warrington said: "We've moved quickly to begin implementing these measures, as instructed by the Government, so that our residents have safe spaces to walk and cycle when travelling to and from work and school and exercising."
Cllr Warren Bray, Tameside's Executive Member for Transport and Connectivity, added: "It is important that we support our communities to recover and that we build on the positive increase we have seen in the numbers of people walking and cycling in recent weeks. These measures will enable us to do both of those things."
For more information on the measures, head to www.tfgm.com/safestreets.
Main image:
The council will be removing around 200 non-essential guard rails from Tameside's pavements, such as this one in Oldham Road, Ashton, so people can keep a safe distance when making essential journeys.
Keep up to date with all the latest local and national developments here: https://www.questmedianetwork.co.uk/news/daily-coronavirus-updates/.