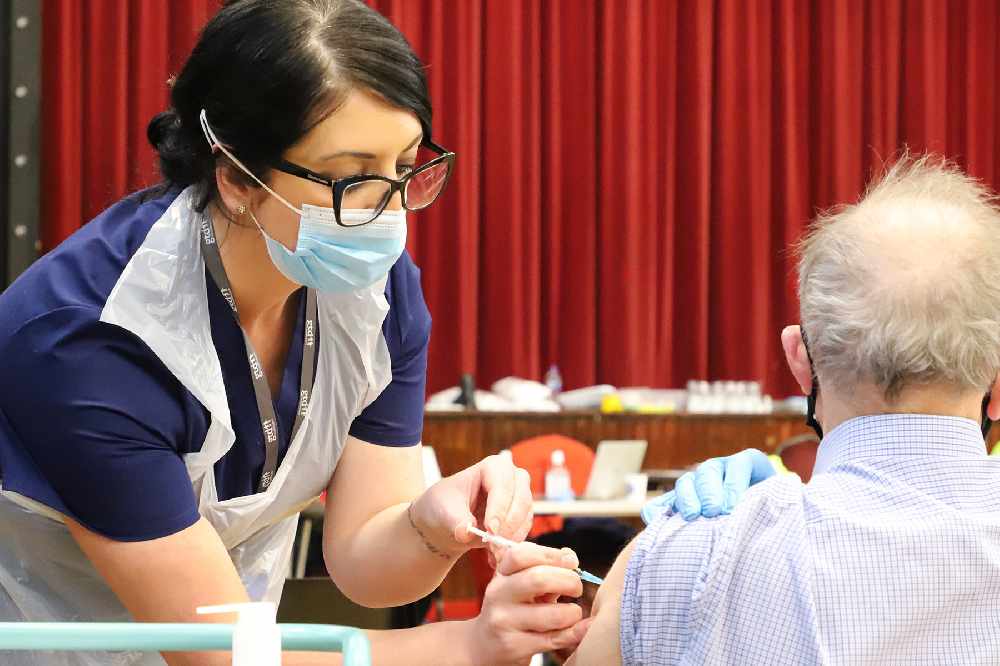 Additional clinics have been organised in Glossop, Ashton, Stalybridge, Hattersley and Denton for local residents to get a Covid-19 vaccine.
Anyone aged 18 or over can have their first or second vaccine dose, or their booster if it has been three months since their second jab.
Teenagers aged 16 and 17 can get their first vaccine, or a second if it has been 12 weeks since the first.
Meanwhile, 12 to 15 year olds can receive a first jab if they are accompanied by a consenting adult.
People do not have to be a patient at a GP surgery in the area to attend a clinic.
Below is a full list of vaccine clinics taking place in Glossop and Tameside during the rest of December.
To book an appointment, people can visit www.tamesideandglossop.nhsvaccinations.co.uk or call 0161 368 5426.
Monday 20 December
Ashton (Oxford Park Sports Centre, Pottinger Street, OL7 0PW)
1pm to 7.30pm
Booked appointments and walk-ins
Stalybridge (Civic Hall, Trinity Street, SK15 2BN)
10am to 6pm
Booked appointments and walk-ins
Hattersley (British Gas site, Stockport Road, SK14 3QU)
3pm to 8pm
Booked appointments and walk-ins
Denton (Denton Festival Hall, Peel Street, M34 3JY)
8.30am to 6pm
Booked appointments and walk-ins
Tuesday 21 December
Glossop (Unit 2-3 Glossop Brook Business Park, Glossop Brook Road, SK13 7AJ)
9am to 5pm - Booked appointments only
5.30pm to 7.30pm - Walk-ins
Stalybridge (Civic Hall, Trinity Street, SK15 2BN)
10am to 6pm
Booked appointments and walk-ins
Hattersley (British Gas site, Stockport Road, SK14 3QU)
10am to 8pm
Booked appointments and walk-ins
Denton (Denton Festival Hall, Peel Street, M34 3JY)
8.30am to 6pm
Booked appointments and walk-ins
Wednesday 22 December
Glossop (Unit 2-3 Glossop Brook Business Park, Glossop Brook Road, SK13 7AJ)
5pm to 7.30pm
Booked appointments and walk-ins
Stalybridge (Stalybridge Labour Club, Acres Lane, SK15 2RJ)
Midday to 6pm - Appointments only
4pm to 6pm - walk-ins
Hattersley (British Gas site, Stockport Road, SK14 3QU)
10am to 8pm
Booked appointments and walk-ins
Denton (Denton Festival Hall, Peel Street, M34 3JY)
8.30am to 6pm
Booked appointments and walk-ins
Thursday 23 December
Glossop (Unit 2-3 Glossop Brook Business Park, Glossop Brook Road, SK13 7AJ)
5pm to 7.30pm
Booked appointments and walk-ins
Stalybridge (Stalybridge Labour Club, Acres Lane, SK15 2RJ)
Midday to 6pm - appointments only
1pm to 5pm - walk-ins
Denton (Denton Festival Hall, Peel Street, M34 3JY)
8.30am to 6pm
Booked appointments and walk-ins
Friday 24 December (Christmas Eve)
Stalybridge (Civic Hall, Trinity Street, SK15 2BN)
10am to 2pm
Booked appointments and walk-ins
Wednesday 29 December
Glossop (Unit 2-3 Glossop Brook Business Park, Glossop Brook Road, SK13 7AJ)
1pm to 5pm
Booked appointments and walk-ins
Hattersley (British Gas site, Stockport Road, SK14 3QU)
10am to 6pm
Booked appointments and walk-ins
Thursday 30 December
Ashton (Oxford Park Sports Centre, Pottinger Street, OL7 0PW)
Midday to 5pm
Booked appointments and walk-ins
Friday 31 December (New Year's Eve)
Stalybridge (Civic Hall, Trinity Street, SK15 2BN)
10am to 2pm
Booked appointments and walk-ins