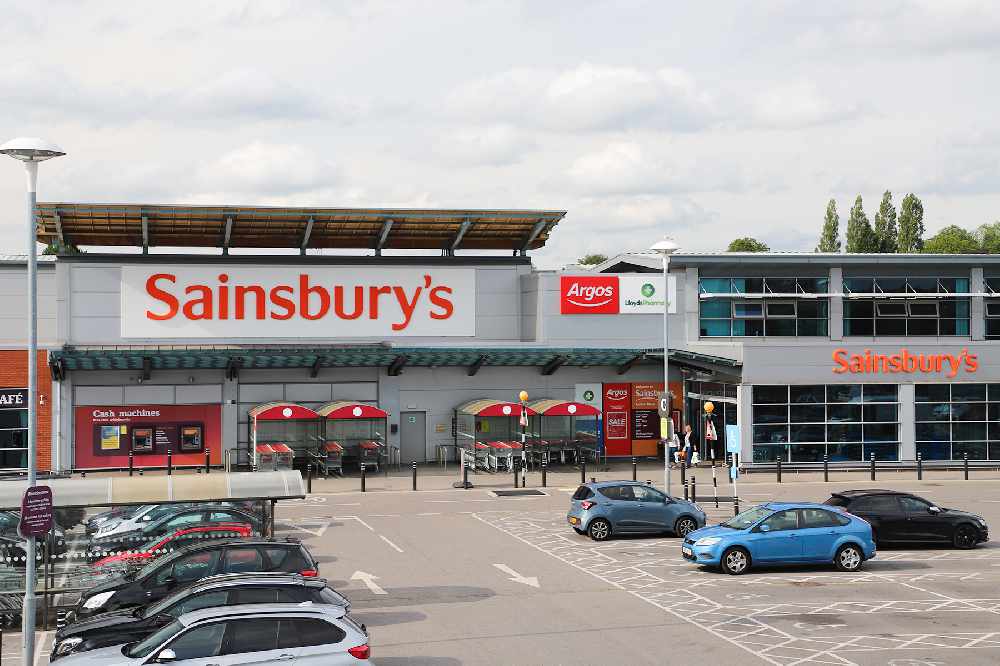 As stocking up on food supplies is still permitted as a legitimate reason to leave your house, the leading supermarkets have imposed some new measures to protect staff and customers amid the coronavirus pandemic.
Prime Minister Boris Johnson announced a raft of major strict restrictions on Monday evening to stem the spread of the coronavirus.
He said shopping is only permitted for essentials like food and medicine, but we are advised to do it "as little as we can" and reminded to shop responsibly.
Here is a summary of the changes that each major supermarket has made to ensure social distancing can take place in its stores:
TESCO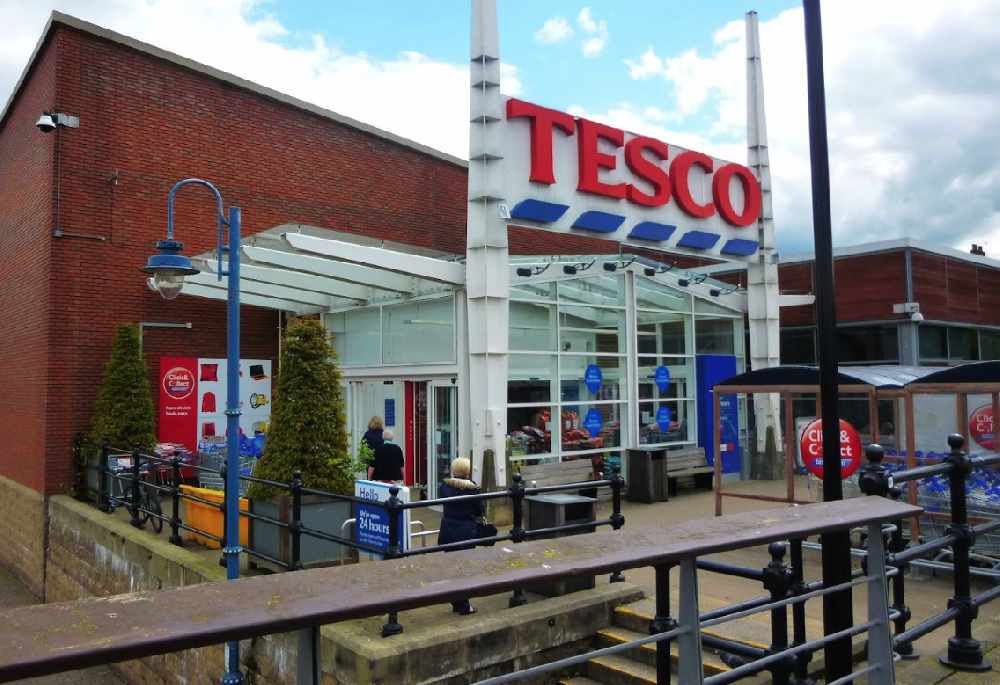 Tesco have already introduced a restriction of three items per customer on every product and removed multi-buy offers.
There is a special hour in stores for NHS workers - who require ID - as a thank you for everything they are doing. On Sundays, they can browse larger stores and select their shopping an hour before the checkouts open.
There is also a designated hour for elderly and vulnerable people on Mondays, Wednesdays and Fridays between 9am and 10am.
They are also rolling out new social distancing measures, which include:
Floor markings in car parks will help you to maintain safe distances when queuing.
A limited number of people will be allowed in stores.
Hand sanitisers will be placed around stores with extra cleaning of baskets and trollies in place.
New floor markings will help you to keep a safe distance from others while waiting to pay.
The installation of protective screens at checkouts
Customers are also advised the following:
Please check your store's opening hours in advance.
Before you leave home, please bring enough bags for your shop. If it's raining, don't forget an umbrella too, in case you need to queue outside the store.
Try to shop with no more than one other person, which will help to reduce the number of people in-store at any one time.
Please use cleaning stations to wipe your trolley, basket, or Scan as you Shop handset.
If possible, use card or contactless payments.
Avoid shopping during dedicated times for vulnerable and elderly people, and NHS workers, and be kind to Tesco colleagues as they're working hard to serve you; we're all in this together.
ASDA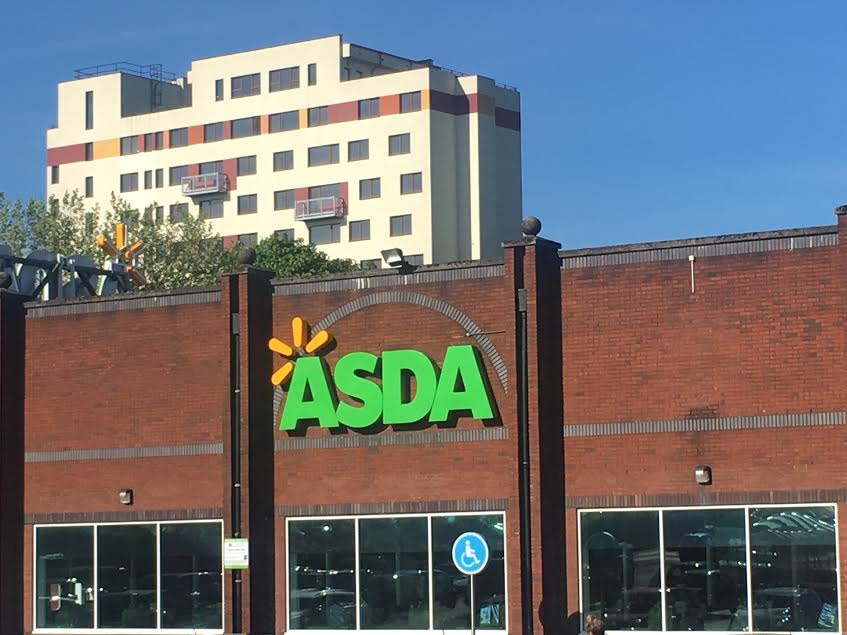 Asda has said from today (Wednesday) it has staff at the doors to maintain safe customer numbers to help with social distancing.
There is also clear signage, directional barriers and floor markings to help customers move around the store easily and maintain a two-metre distance from other customers and staff.
The supermarket is also asking customers to only touch items they intend to purchase and use cashless payment wherever they can to minimise contact. To make this even easier, their contactless limit will be increasing to £45 from April 1.
There will be regular announcements on Asda radio to remind customers of their responsibility to apply social distancing rules whilst they shop, and to help with this, they are closing every other self-checkout till.
They are also in the process of installing Perspex screens at checkouts, pharmacies and service desks to help minimise contact and keep social distancing in place.
Asda are providing additional hand sanitiser for staff who regularly come into contact with others, such as those who work in the Pharmacy, Optical, Checkout and Online Grocery stations. They are also providing gloves for Checkout and Home Delivery staff, as well as increasing opportunities for everyone to step away from the shop floor and wash their hands.
In line with Government advice around protecting clinical workers, they are providing pharmacists and optometrists with face masks, however, this is not something that is being advised for all staff.
ALDI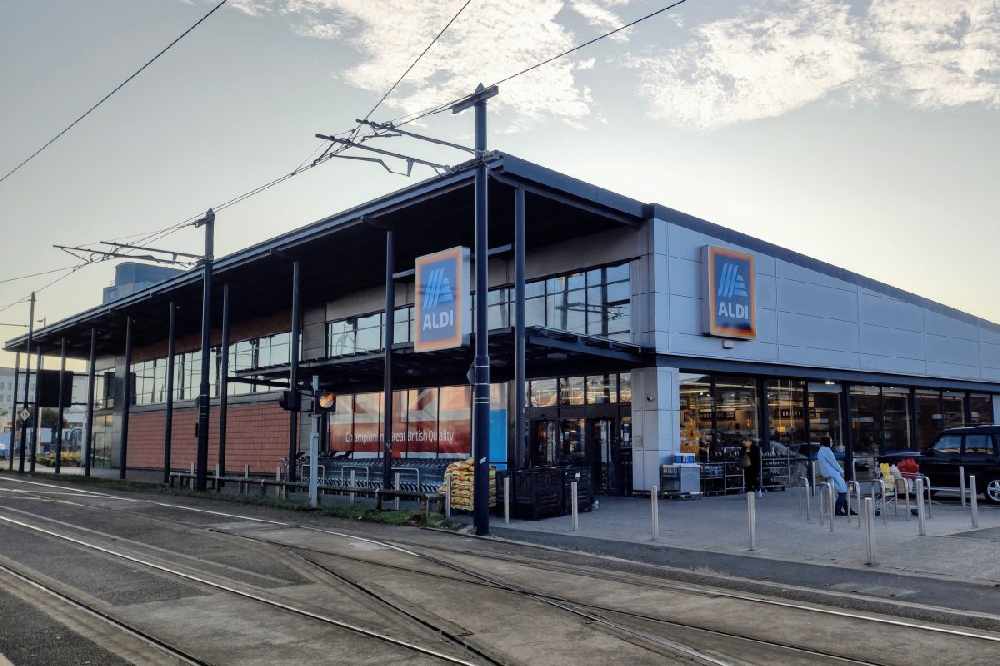 Aldi has installed clear screens at around 7,000 checkouts in a bid to protect staff and the public from the spread of coronavirus.
It is installing two-metre markers on the floors of stores to encourage responsible social distancing at the checkout.
Aldi is encouraging customers to use contactless payment such as debit and credit cards, Apple Pay and Android Pay, wherever possible, rather than using cash.
It is introducing a range of in-store notices reminding customers of the need for effective social distancing in store.
The budget supermarket chain has reduced opening hours to help colleagues to re-stock products while stores are empty.
It is also opening its stores between 9.30am and 10am every Sunday to enable key workers in the NHS or emergency services to get everything they need. Checkouts will open at 10am, where they will also take priority.
MORRISONS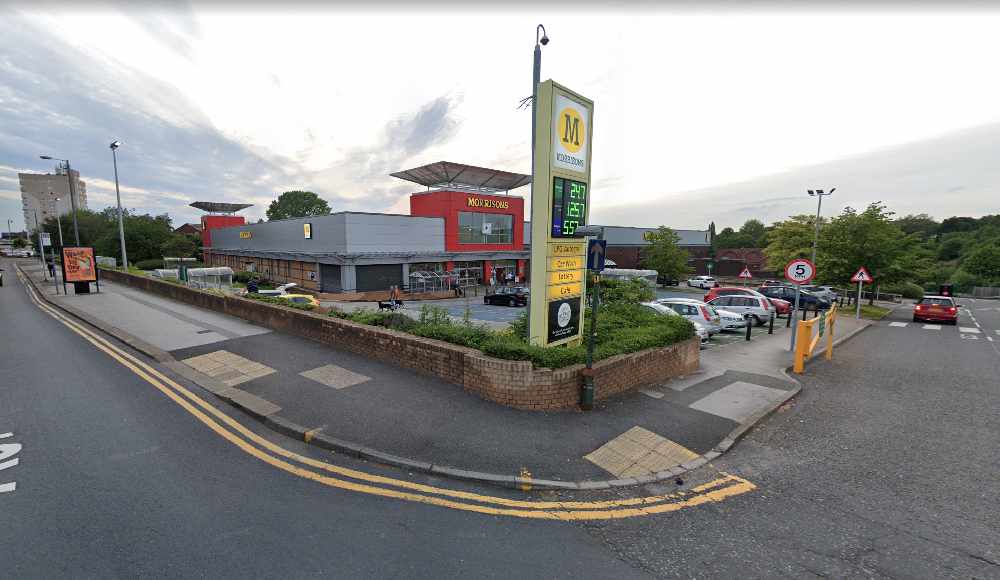 Morrisons is installing screens at all checkouts in all its supermarkets to help with social distancing amid the coronavirus outbreak.
The protective perspex screens, which are one and a half metres wide and nearly one metre high, will see customers and checkout staff shielded from each other.
The clear barriers will feature messages to explain this social distancing measure and direct customers to small waist-height windows for transactions.
Morrisons stores will continue to take cash but customers will be encouraged to make contactless, Apple Pay or Google Pay card payments if possible.
Chief executive David Potts said: "We want to do our bit to help customers and colleagues from being affected and to help everyone observe social distancing at our checkouts.
"This will help us to continue to play our full part in feeding the nation - it's more than our job."
Morrisons has also upped cleaning in stores, particularly at places regularly touched by customers and colleagues.
The supermarket chain is issuing hand sanitiser to checkout operators at all stores and redeploying colleagues who are vulnerable to the virus where possible.
It has also launched a new next-day delivery scheme for food and essentials. It will deliver groceries within 24 hours - however you won't be able to choose what you order.
Instead of choosing your items, it will offer you a choice from one of two food box initiatives - either meat or vegetarian.
Each box costs £35, and if you order before 3pm it will come the next day. The contents of the boxes are random but the supermarket has promised they are full of the essentials.
On Sundays, Morrisons will also open at 9am for NHS workers to shop. Stores will then open at 9.30am for all other customers to shop normally. Therefore, during the period of the Covid-19 outbreak, the Sunday browsing hour is suspended as you can shop normally from 9.30am each Sunday.
LIDL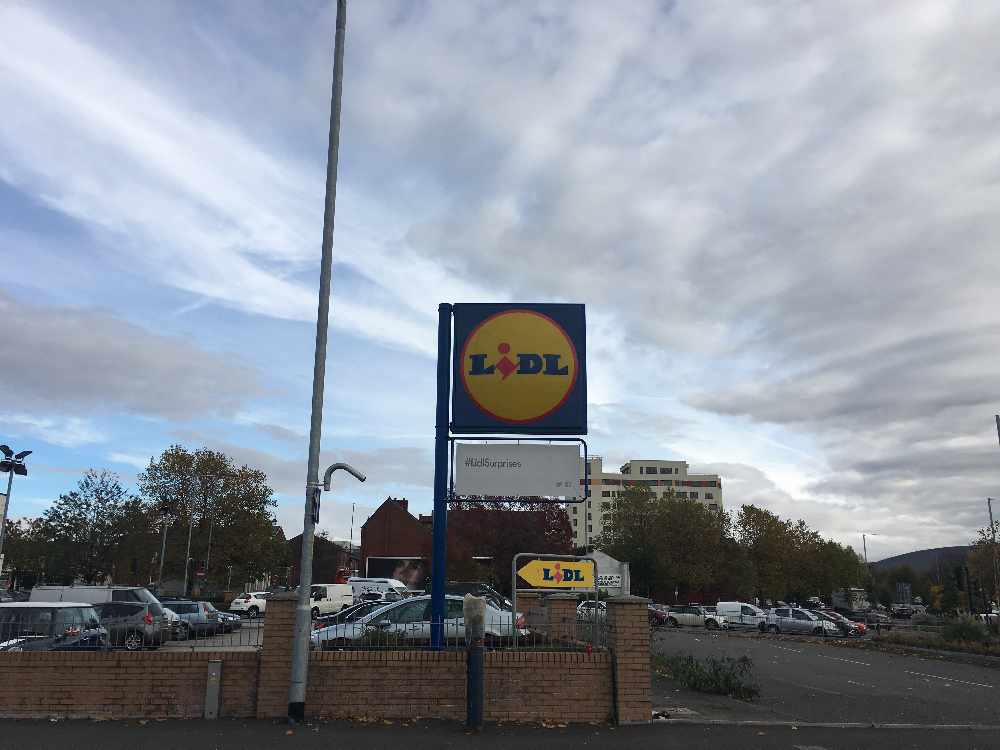 Lidl has installed plastic shields to separate staff and customers at the tills.
The latest move is designed to improve social distancing by helping prevent contamination with Covid-19.
Access to tills now through small waist-height windows for transactions.
While customers can pay with cash supermarkets are encouraging people to use contactless, Apple Pay or Google Pay card payments if possible.
Christian Hartnagel, CEO at Lidl GB, said: "The safety of our colleagues and customers continues to be a key priority for us, which is why all of our stores here in Great Britain will be fitted with protection screens at checkouts.
"We are eternally grateful to all of our store teams who are working hard every day to support their communities. And, we would once again like to thank customers for their consideration during this very challenging time."
SAINSBURY'S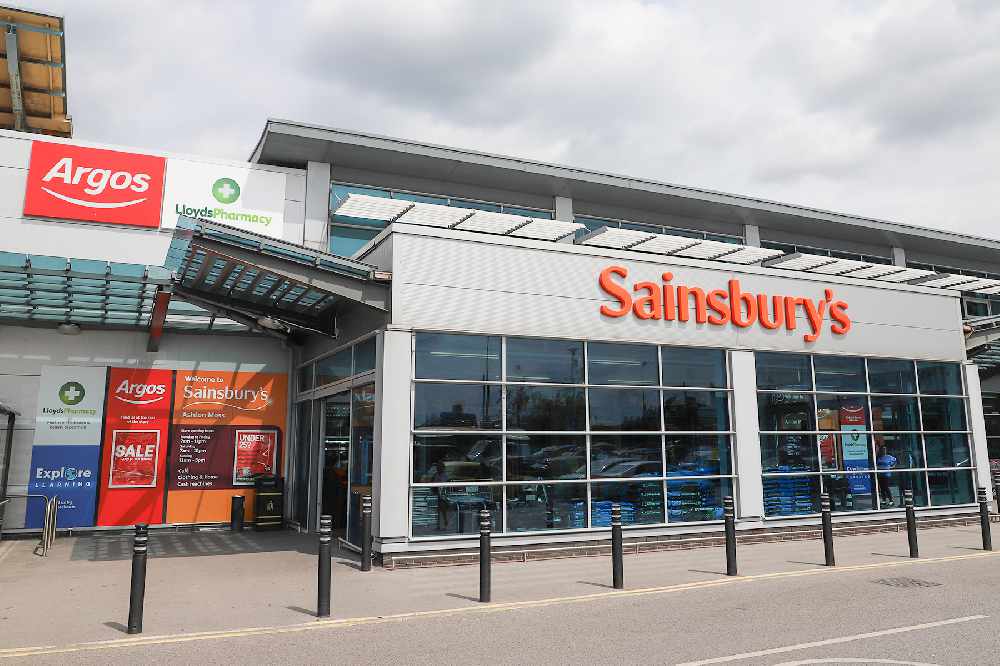 At some Sainbury's stores, new protective checkouts have been ordered and tape has been placed on the floor, visually marking out a safe distance.
The supermarket says it will soon have notices displayed throughout its stores, reminding customers to keep a safe distance.
A spokesperson said: "We are also actively reviewing the best options for queuing systems inside and outside our stores and will implement the safest measures as soon as we can."
CO-OP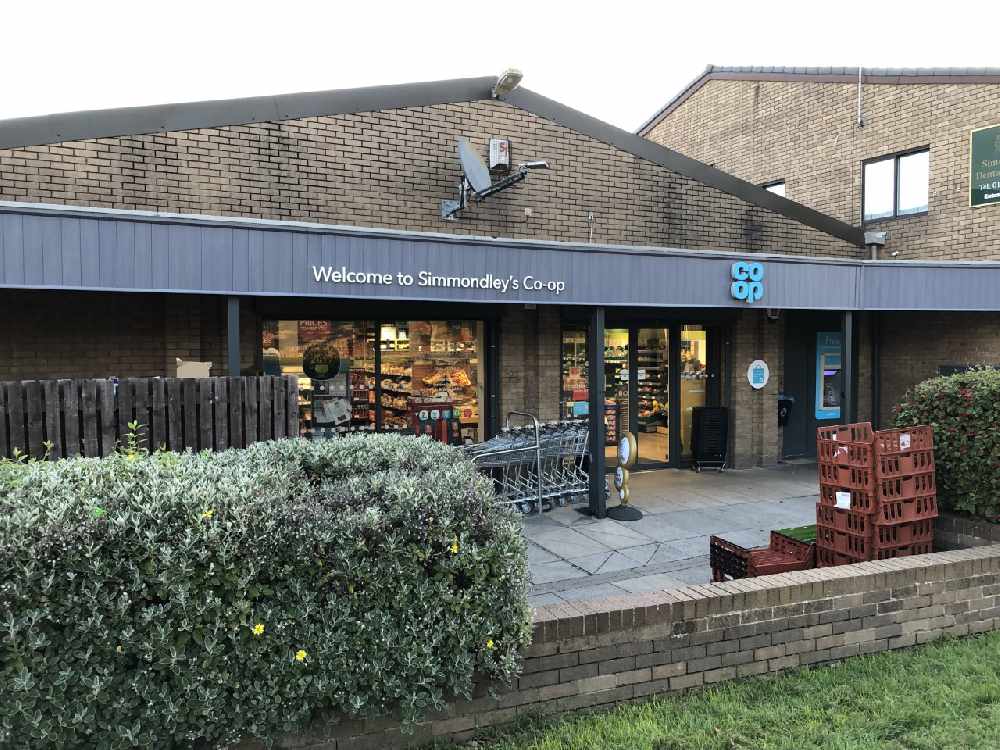 Co-op stores are also introducing new rules.
They will only be using every other till point or checkout to keep customers and staff a safe distance apart.
Special markings will be installed in front of till points and checkouts of at least one metre. If a customer needs to enter this area to place down a basket or use the keypad, staff will move backwards to maintain a safe distance.
Special markings will be installed to showcase two-metre safe distances while queueing at till points.
Customers are being asked to pay with card or contactless if possible.
Specialist cleaning products will be used to regularly wipe down the countertops and chip, chip and pin machines and ATMs.
Markings will be installed throughout stores to indicate to customers two metre spacing which customers are asked to observe.
Store managers have been given discretion to limit the amount of customers allowed in stores at any time and additional security guards may also be deployed to help stores support this new policy.
Markings will be installed outside stores so customers queuing to enter maintain safe distances of two metres.
Co-op stores are offering priority shopping to vulnerable customers, those who care for them, and NHS workers between 8am and 9am Monday to Saturday and between 10am and 11am on Sundays.
The majority of Co-op stores are also now closing at 8pm each evening to allow time for staff to re-stock and clean.
Keep up to date with all the latest local and national developments here: https://www.questmedianetwork.co.uk/news/daily-coronavirus-updates/.