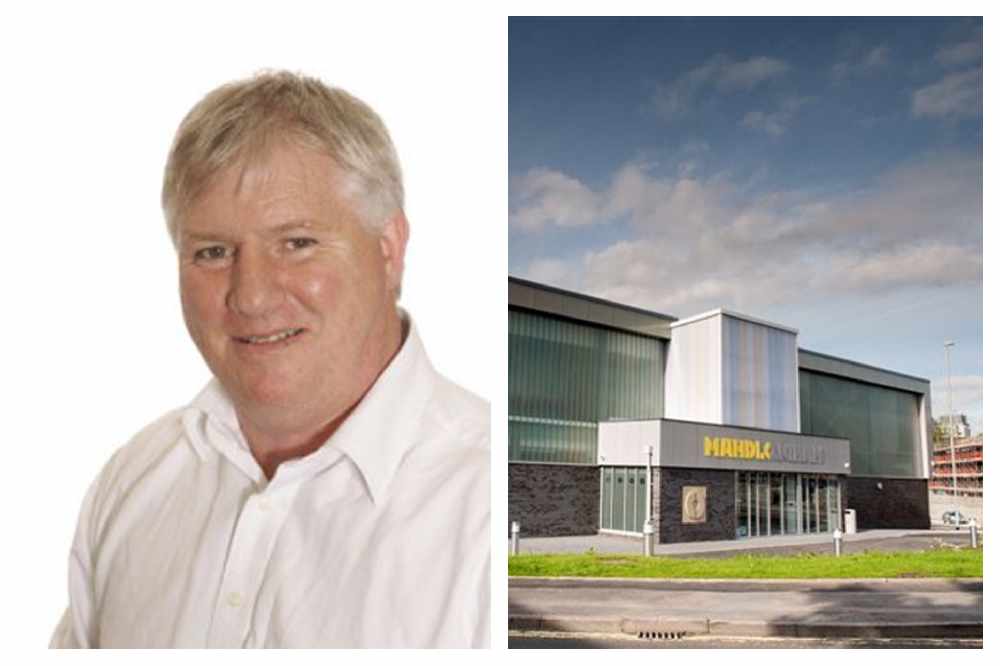 Tributes have been paid to Oldham charity Mahdlo Youth Zone's CEO Mike Doran, who has sadly passed away from coronavirus.
Mahdlo confirmed the news in a statement from Chairman of the Board, Chris Wareing, on Twitter on Saturday evening (April 25).
He described Mike as a "tremendous individual" and "very fine leader", as well as "a dear friend and faithful colleague".
It read: "It is with the saddest of hearts that I must inform you that, after a brave three-week battle against Covid-19, our CEO Mike Doran passed away just before midnight on the 24th of April.
"Each of us at Mahdlo Youth Zone not only grieve at the passing of a tremendous individual and the driving force behind our fantastic organisation. But also for the loss his family suffers. Our hearts and prayers go out to them.
"As we go forward, let us continue to adopt Mike's values and ensure that Mahdlo represents the very best of standards - as a fitting tribute to a very fine leader.
"We have lost a dear friend and faithful colleague. His insistence of 'excellence' will always inspire us all."
April 25, 2020
SOMEWHERE OVER THE RAINBOW
Mahdlo team member Olivia Deane has recorded a beautiful version of Somewhere Over The Rainbow which she has dedicated to Mike.

HOW YOU CAN SEND A MESSAGE OF SUPPORT AND HELP MIKE'S FAMILY
With Mike's passing, many of the wider Oldham community will wish to express condolences and pay tribute to him.
Mahdlo Youth Zone is gathering messages of love, gratitude and kindness to include in a book being created for Mike's family.
If you would like to include a small message of your own in remembrance of Mike, email it to Lucy.Lees@mahdloyz.org and they will ensure it gets included.
A memorial fund has also been set up in his name on behalf of Mike's family.
If you would like to donate, visit https://uk.virginmoneygiving.com/fundraiser-display/showROSomeoneSpecialPage?pageUrl=MikeDoran.
'AN INCREDIBLE PERSON AND A TRUE ADVOCATE FOR YOUNG PEOPLE'
Tributes have since poured in from individuals and organisations across Oldham.
Oldham Council leader, Cllr Sean Fielding, said: "On behalf of Oldham Council I would like to offer my deepest condolences to Mike's family, friends and colleagues at this difficult time. He was part of the Oldham community, with a passion for our town.
"Mike's work for Mahdlo changed the lives of many young people in Oldham for the better, and so on behalf of all those young people I would like to say thank you to Mike for all he did.
"He will be sorely missed by many. He leaves an incredible legacy and here in Oldham we will continue to support Mahdlo, and its vision and values so strongly established by Mike. He was a truly selfless person."
Carolyn Wilkins OBE, Chief Executive of Oldham Council, said: "So terribly sorry to hear this devastating news. Mike has made such an amazing and lasting contribution to the lives of so many across Oldham. I know he will be deeply missed."
Oldham Foodbank tweeted: "Our thoughts and prayers with you all, hoping treasured memories help you through such a pivotal person."
Fellow youth charity POINT-SEND said: "Our thoughts are with Mike's family and all of his Mahdlo Youth Zone friends and colleagues at this devastating time."
Pearson Soliticors said: "This is devastating news. Our thoughts are with Mike's family and all of his Mahdlo colleagues. A sad day for the town."
Glyn Potts, head teacher at Blessed John Henry Newman RC College, said: "Terrible news. On behalf of all at Blessed John Henry Newman RC College and our community who value your work and so dearly, we send our deepest sympathies."
Stuart Lockwood, CEO of Oldham Community Leisure and Glo Gym, said: "Thoughts are with the whole Mahdlo family at such devastating news. Much love from all the Oldham Community Leisure team."
Age UK Oldham said: "Our sincere condolences to you all."
St Edwards RC Primary School in Lees said: "The thoughts and prayers of everyone at St Edward's are with you at this sad time. May he rest in peace."
FareShare Greater Manchester said: "With tears in our eyes we send our condolences to you all."
OnSide Youth Zones said: "Mike was an incredible person, a true advocate for young people and a wonderful CEO and manager of a brilliant staff team. The thoughts of everyone at OnSide and across the network are with Mike's family and friends, and the Mahdlo team and members, at this tragic time. RIP."
MioCare Group said: "We are so sorry to hear this. Sending our sincere condolences to you all."
Susan Wildman, Chief Executive at Oldham Coliseum Theatre, said: "So very sorry to hear this. Sending sincere condolences to Mahdlo and to Mike's family on behalf of all your neighbours at Oldham Coliseum Theatre."