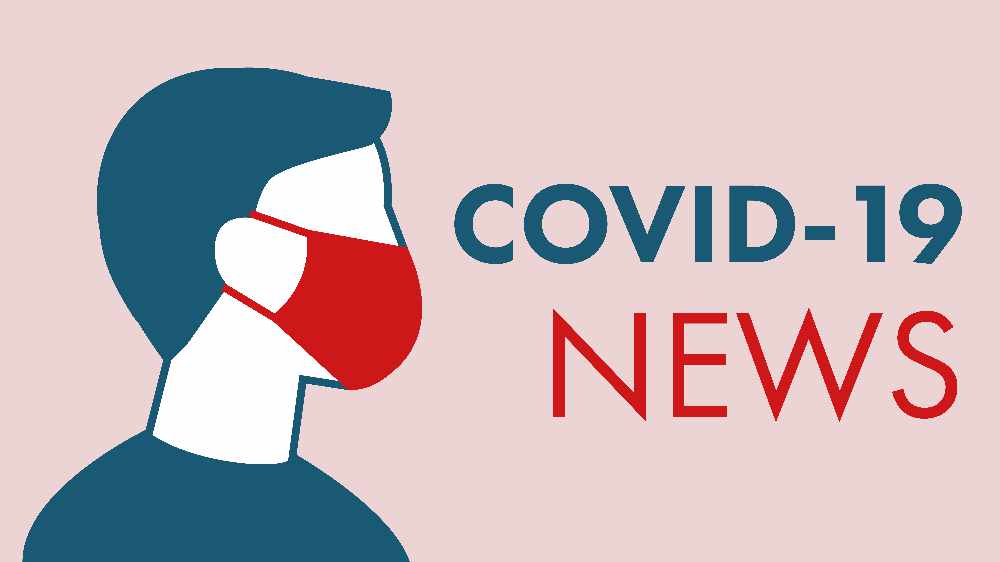 Residents across Glossopdale and the High Peak are being encouraged by local authorities to "do the right thing" and follow the rules during the current national lockdown.  
In a bid to stem the rise of coronavirus cases heading into the winter, the government imposed a second lockdown in England, which started last Thursday (5 November) and is set to end on Wednesday 2 December.
The measures mean people should stay at home except for specific purposes and not mix socially with anyone not in their household or 'bubble' inside or outside – although meeting one other person outdoors for exercise is permitted.
Non-essential shops, pubs, restaurants, gyms and hair salons are also among businesses that have had to temporarily close their doors again.
Dean Wallace, who is leading Derbyshire's response to the outbreak, says the county's rising infection rate is "alarming" and warns that anyone under the illusion that they're not at risk of catching coronavirus is wrong.
"The rate at which the number of cases continues to rise across Derbyshire is alarming," Derbyshire's public health chief.
"We cannot ignore the fact that nationally, as well as here in Derbyshire, more people are in hospital with coronavirus now than at the peak of the first wave with grim predictions that if we do nothing, many more people will die.
"And if anyone is under the illusion that they're not at risk, then I'm here to tell them that they're wrong. We all have a duty to do everything it takes to stop the spread of this highly contagious virus.
"I understand another 'lockdown' is frustrating but it is necessary to try to stop community transmission. This virus thrives on people being together so for a while we must remain apart to try to stop it in its tracks.
"So I implore everyone in Derbyshire to do the right thing to protect themselves, their loved ones and their friends. There has never been a more important time to summon our famous Derbyshire Spirit.
"However difficult it might seem, please do not leave your home except for specific purposes outlined by the government and do not mix socially indoors or outside with people you don't live with or who are not in your support bubble.
"I'd also like to ask everyone to keep doing what they have been doing for the past few months – washing their hands regularly, staying apart and wearing a face covering if they do need to leave their homes for specific reasons."
Derbyshire County Council leader Barry Lewis urged people to play their part to support vulnerable people in their community and local businesses, particularly with the festive period coming up.
"These are tough times. The economic impact of coronavirus is being widely felt across the county," he said.
"This lockdown will be especially hard for local businesses so I welcome the Government's announcement of extra support for those affected.
"With winter approaching it's never been more important that we get this virus under control to protect the most vulnerable in our communities.
"And we can all do out bit to help our local economy and businesses by supporting our local high streets, suppliers and producers where we can in the run up to Christmas."
The message to follow the rules, reduce the infection rate and keep people safe has also been echoed by High Peak Borough Council.
Council leader Cllr Anthony Mckeown said: "A second national lockdown is not what anyone wanted but the infection rate continues to rise and we must all do what we can to help stop the virus spreading.
"There is no room for complacency from any community – it may seem that the virus is more prevalent in the bigger cities and urban areas but people should be under no illusion that it is very much present here in the High Peak and Derbyshire and people are suffering and, very sadly, dying.
"Covid has affected everyone is some way and we know how hard the restrictions are but the only way for us to be able to return to doing the things we enjoy and seeing the people we love is to bring the number of positive cases down and keep it down.
"Everyone is by now very well aware of the hands – face – space guidance and that remains the best way to protect yourselves and others. I'd also urge people to really follow the lockdown rules over the next few weeks by staying at home as much as possible so that we can look forward to easing some of the restrictions in December."
The borough council is also urging residents and businesses to check its website www.highpeak.gov.uk/coronavirus for the latest government guidance and support available.
Cllr Mckeown added: "Our receptions remain closed at present to keep everyone safe but the Council is very much open for business as usual. Our website has lots more information about Covid, and all our services, and people can contact us online at any time for help and advice.
"In terms of financial support for businesses across the Borough affected by this lockdown, our teams are working through the Government guidance and setting up the application processes as quickly as we can. So please bear with us – we'll let you know when it's up and running."
Keep up to date with all the latest local and national developments here: https://www.questmedianetwork.co.uk/news/daily-coronavirus-updates/.