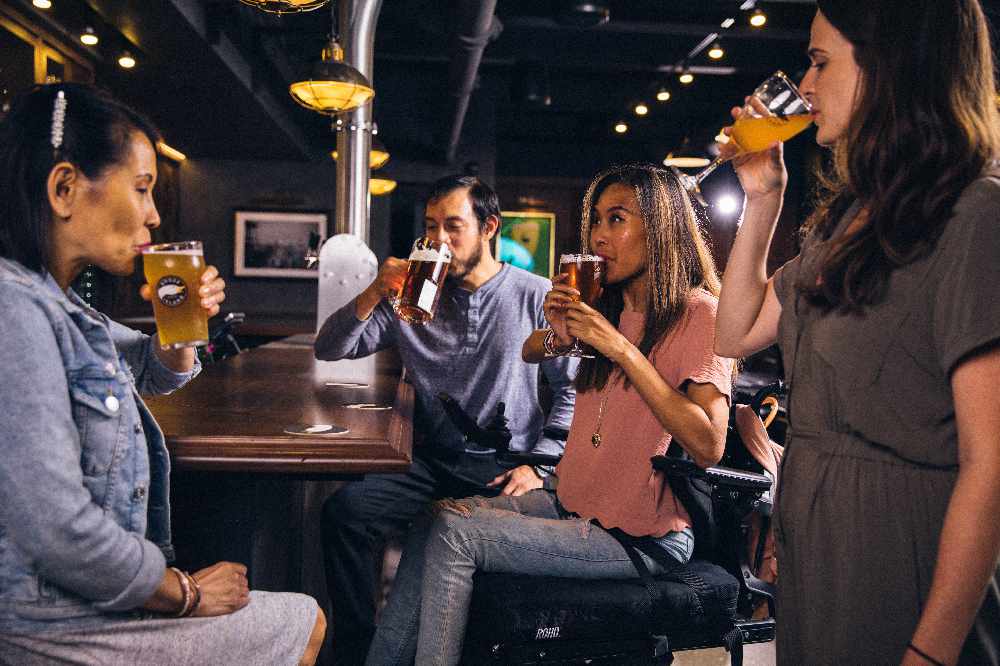 England will move to the final stage of easing Covid restrictions today (Monday), despite officials warning that the pandemic is not over.
This is what is changing...
Face coverings
The legal requirement to wear face coverings has been removed, however they are still "expected" and "recommended" in crowded and enclosed spaces.
Shop-workers' union Usdaw says masks should continue to be mandatory for shoppers, while large supermarkets such as Sainsbury's and Tesco are also encouraging the use of masks.
Mayor of Greater Manchester Andy Burnham has stated that passengers travelling via Metrolink will have to continue to wear a face covering, unless exempt. Face coverings are also being strongly advised on other modes of public transport including in taxis.
Meanwhile, NHS patients, staff and visitors must continue to wear face coverings in healthcare settings.
Travel
Arrivals who are fully vaccinated with an NHS administered vaccine in the UK or are on a formally approved UK vaccine clinical trial returning to England from amber list countries will no longer need to quarantine - but those returning from France to England must still quarantine for 10 days. Passengers will be asked to provide proof of their vaccination status in advance of travel.
Children under the age of 18 will also be exempt from quarantine on returning to England from amber countries.
The recommendation for people to not travel to amber countries will also be removed, but people should continue to check FCDO travel advice before booking travel.
Social distancing
The 'one metre plus' rule will be removed but some guidance to maintain social distancing in certain situations will remain in place.
Social distancing will continue if someone is Covid positive and self-isolating, or in airports, or other ports of entry, to avoid travellers arriving from amber or red-list countries mixing with those from green list areas.
The limit on social contact will also end, meaning the end of the rule of six indoors and the limit of 30 people for outdoor gatherings.
The limits on the number of people who can attend weddings, funerals and other events such as concerts, theatres or sports events has also been scrapped.
There are also no restrictions on communal worship and the limits on visitors to care homes will be removed.
Nightclubs and hospitality venues
For the first time since March 2020, nightclubs will be able to open their doors. These facilities have been advised to ask for proof that attendees have had either two jabs or have tested negative for Covid.
However, this guidance is not mandatory. The government have said that it 'reserves the right' to force venues to require people to show their vaccine passport to be allowed in.
Households will be allowed to mix in hospitality venues as the two-household rule is scrapped and there will no longer be a 'rule of six' for people looking to book a table for a large party of people.
People will no longer be confined to table service only and will be able to order their drinks at the bar.
Returning to work
While the obligation for home-based working will end, government officials are expecting a gradual return to offices, with many of those who are working from home choosing to continue this over the summer.
Employees who are clinically vulnerable or have a compromised immune system will no longer be required to work from home, even if their workplace is not socially distanced.
Prime Minister Boris Johnson has urged the public to be aware that life in England will not 'simply revert' to normal instantly and warns the public to be extra cautious when following the new guidance.
Keep up to date with all the latest local and national developments here: https://www.questmedianetwork.co.uk/news/daily-coronavirus-updates/.