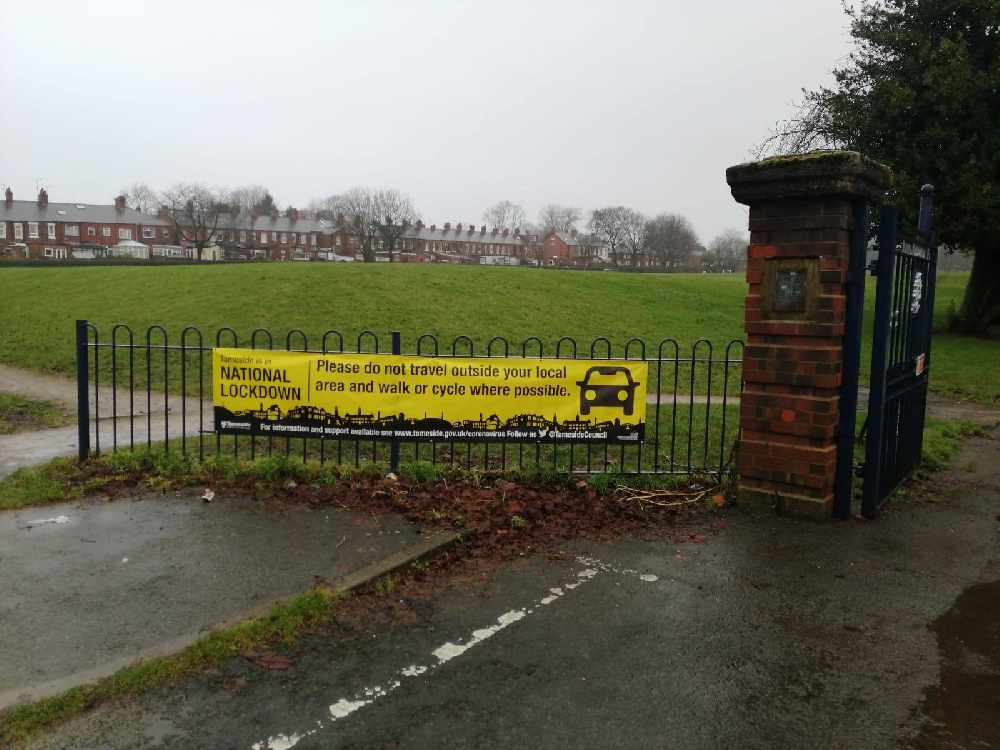 Tameside residents are being urged to "keep up their excellent efforts" in lockdown to help reduce high Covid death rates whilst the vaccine rollout continues to progress.
While the number of Covid infections and deaths in the borough is starting to decrease, the rate is still high.
The number of new cases locally fell from 785 to 674 for the week ending 25 January, with deaths declining from 19 to 17 for the week ending 15 January.
The Kent variant of Covid, which is far more transmissible, now accounts for more than 80 per cent of cases in Tameside.
As a result, the council say it's even more vital that people stay at home, adding that sticking to the rules means fewer people suffering and losing loved ones, while ensuring that schools and businesses will be able to fully reopen sooner.
Meanwhile, the rapid rollout of the Covid vaccine across Tameside and Glossop is continuing, with more than 40,000 doses now administered.
Every care home resident and staff members, the over 70s, defined clinically extremely vulnerable individuals and over 70s who are housebound, have all been offered the vaccine.
The council say it's anticipated that by the end of April all of the first phase priority groups 1 to 9 - which includes all over 50s and adults aged 18-65 in an at-risk group - will have been vaccinated in Tameside and Glossop, dependent on vaccine delivery.
'We need to be extra careful about not bending the rules'
Tameside Council Executive Leader, Councillor Brenda Warrington, said: "My heart goes out to everyone who has lost a loved one through Covid. The death rates remain high and bring home to us all the devastating severity of this virus - there can be very few people who have not been affected in some way.
"That's why we must keep up the excellent efforts in lockdown that are starting to bear fruit in the decreasing rates to ensure they continue to come down so that as few people as possible suffer.
"Our health teams are doing an amazing job in treating and caring for patients while rapidly delivering the vaccine that will help bring protection and we must do all we can to help them by sticking to the rules."
Tameside Director of Public Health, Dr Jeanelle de Gruchy, added: "The rates of infections and deaths are starting to decrease but are still too high so now, more than ever, we need to continue with what's working and adhere to the rules – your actions could save lives.
"The Kent variant of Covid is far more transmittable and now accounts for more than 80 per cent of cases in Tameside so you are much more likely than previously to catch it and pass it on, meaning we need to be extra careful about not bending the rules.
"Our vaccination programme is doing really well, and we have vaccinated most of our residents who are over 70 years of age or have a health condition that makes them extremely vulnerable to Covid, as well as our frontline health and care workers. This will save lives and reduce serious Covid disease in those who receive the vaccine.
"You will receive an invitation when it's your turn to be vaccinated, which I urge everyone to take up. And please remember that even people who have had the vaccine can still get infected, and pass Covid on to others, so even when you are vaccinated, please remain responsible and stick to the rules."
A reminder of the rules and regulations
Residents are being reminded to only leave their house for essential reasons such as getting a Covid test, food shopping, essential work, education, exercise or helping someone vulnerable, and to remain extra vigilant about washing hands, social distancing and wearing a face covering.
Anyone who develops symptoms of coronavirus – such as a fever, new continuous cough or loss or change of taste or smell – can obtain a test by visiting nhs.uk/coronavirus or calling 119. If the test is positive, people must follow the guidance including self-isolating immediately for at least 10 days. All members of their household must also self-isolate for 10 days.
People are being reminded that it's a legal requirement to self-isolate if you test positive or are told to self-isolate by NHS Test and Trace. Those who don't could be fined. Information on support, including food supplies, financial support and mental health and wellbeing, can be found at www.tameside.gov.uk/coronavirus/selfisolation.
Image credit: Tameside Council
Keep up to date with all the latest local and national developments here: https://www.questmedianetwork.co.uk/news/daily-coronavirus-updates/.