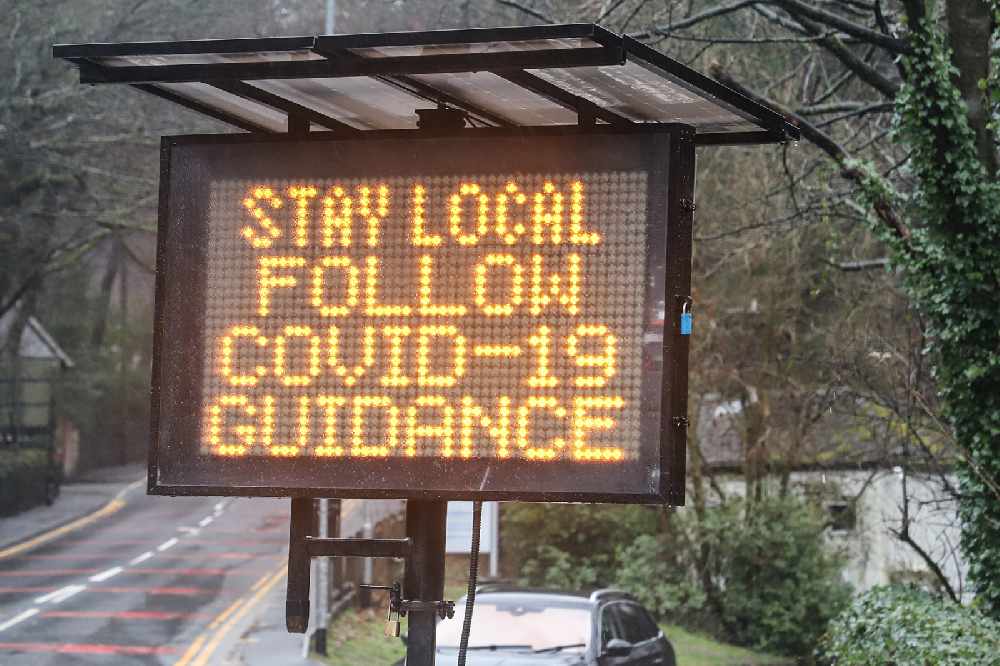 With restrictions easing, Tameside residents are being urged to 'be cautious' over the Easter holidays as Covid rates in the borough remain high.
While people will be eager to meet outdoors over the weekend, the council is warning that the easing of restrictions is 'not a green light for ignoring regulations'.
They are reminding people of the importance of following the rules to help bring down the borough's high Covid infection rate, and the possibility that Tameside could still get 'left behind' when restrictions are lifted further.
According to Public Health England data, as of the week ending 27 March, Tameside's rate was 109.1 cases per 100,000 people - which is down by four per cent on the previous week but still remains more than twice the England average (53.9) and the second highest in Greater Manchester after Oldham (111.3).
The relaxing of the rules this week means that outdoor gatherings, including in private gardens, of either six people or two households, are now allowed.
Outdoor sports facilities such as tennis and basketball courts and open-air swimming pools have been able to reopen and people can take part in formally organised outdoor sports.
The 'stay at home' rule has also ended but many restrictions remain in place. People should continue to work from home where they can and minimise the number of journeys they make.
'We must continue to do all we can to keep ourselves and others safe'
Ahead of the Easter break, Tameside's Director of Public Health is warning people to be 'sensible and cautious'.
"We have all been looking forward to our hard-earned relaxing of the rules, enabling us to meet loved-ones outdoors and take part in certain outdoor sports," Dr Jeanelle de Gruchy said.
"But with Covid rates remaining high in Tameside, it's vital that we follow the roadmap, with its cautious lifting of restrictions, otherwise there's a very real danger that our high rates will increase further and that as the rest of the country enjoys an even greater relaxing of the rules, Tameside will face local restrictions.
"Please be sensible and cautious – when visiting our beauty spots and parks don't gather in crowds or go at busy times. And while I know people traditionally get together at Easter, let's follow the rule of six outdoors, stay socially distanced from other groups and don't mix with people who live in other houses indoors. This is the best way to reduce the very real risk of catching and spreading Covid.
"Our Covid vaccination drive has been a huge success, with more than 100,000 residents vaccinated, but there are still vulnerable people who have not been vaccinated and the risk of serious illness or death remains.
"Thanks to everyone's incredible efforts and sacrifices we can slowly begin getting back to what we love, but we must continue to do all we can to keep ourselves and others safe along the way."
Over 50s urged to get a vaccine
Anyone in the first phase - priority groups 1 to 9, which includes all over 50s, defined clinically extremely vulnerable individuals and adults aged 18-65 in an at-risk group - who have not yet been vaccinated are urged to book an appointment at their local vaccination hub by contacting their GP practice. They can also travel to the mass vaccination centre at the Etihad and are able to book this via the national booking system at www.nhs.uk/coronavirus-vaccination or by calling 119.
Get a coronavirus test if you need one
People are being reminded of the importance of keeping up the handwashing, wearing of face coverings and social distancing.
You should also get tested if you have symptoms (www.tameside.gov.uk/coronavirus/testing) or if you don't have symptoms but are a frontline worker/can't work from home or in if you are in a household or social bubble with a child attending school or member of teaching staff (www.tameside.gov.uk/rapidtesting).
For more information about Covid and the support available locally, visit www.tameside.gov.uk/coronavirus
Keep up to date with all the latest local and national developments here: https://www.questmedianetwork.co.uk/news/daily-coronavirus-updates/.