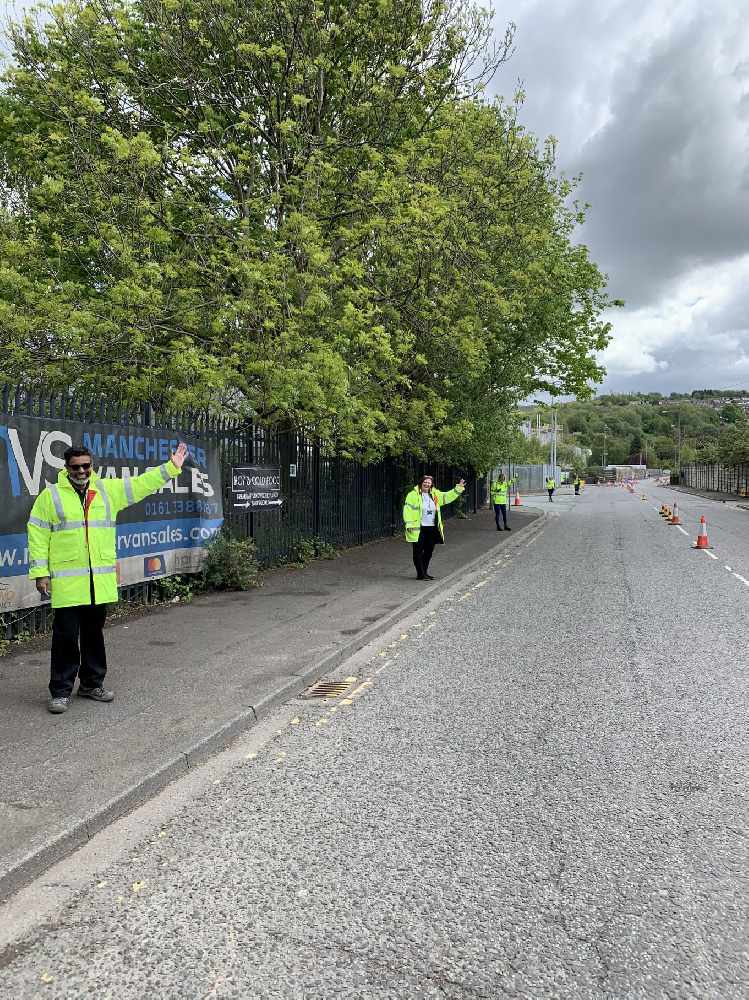 Tameside residents are being thanked for adhering to the new traffic control and social distancing rules at Stalybridge's household waste and recycling centre.
And they are reminded to only visit if it is absolutely essential – especially over the bank holiday weekend which is traditionally a busy time for tip runs.
Bayley Street Household Waste and Recycling Centre reopened last Saturday (May 2) but with new measures in place to protect residents and staff during the coronavirus pandemic.
The reopening has been tailored to meet the needs of Tameside residents – the centre is open every day from 8am to 6pm for local households to dispose of items that cannot be disposed of or recycled in the normal domestic bin collections with the temporary exception of builders' rubble and electrical items.
Traffic is only allowed to approach from the Ashton end of Bayley Street and visitors need to provide proof of address.
Ash Road Household Waste and Recycling Centre in Droylsden will remain closed for the time being - although this will remain under review.
In order to control the number of vehicles accessing the centres at any one time, a temporary traffic control system has been introduced based on odd and even number plates with different days of the week allocated to each.
For the coming week (9-15 May) cars with even number plates can visit on Saturday, Monday and Friday and cars with odd number plates can visit Sunday, Tuesday, Wednesday and Thursday.
For further details of this traffic control system – and to check which days you can visit depending on whether you have an odd or even number plate – visit www.recycleforgreatermanchester.com.
Tameside Council continues to run a full doorstep bin collections service and people are advised to visit recycling centres only if absolutely necessary.
Social distancing measures are in place at Bayley Street, and the number of cars allowed on to the sites will be limited, with one person allowed out of their vehicle to dispose of their waste. Staff will be unable to assist with unloading and no pedestrian access will be permitted.
Tameside Council Executive Member Cllr Allison Gwynne, who is responsible for operations and neighbourhoods, said: "A big thank you to Tameside residents for being sensible and only visiting the tip if absolutely necessary.
"So far the reopening and the new temporary systems to protect visitors and staff have run very smoothly and we want this to continue – especially over the bank holiday weekend when it could otherwise get too busy.
"We'll be closely monitoring household waste recycling centres to ensure they meet the needs of Tameside residents and we'll be reviewing as appropriate."
Visit www.recycleforgreatermanchester.com for the latest information on your local sites.
Keep up to date with all the latest local and national developments here: https://www.questmedianetwork.co.uk/news/daily-coronavirus-updates/.