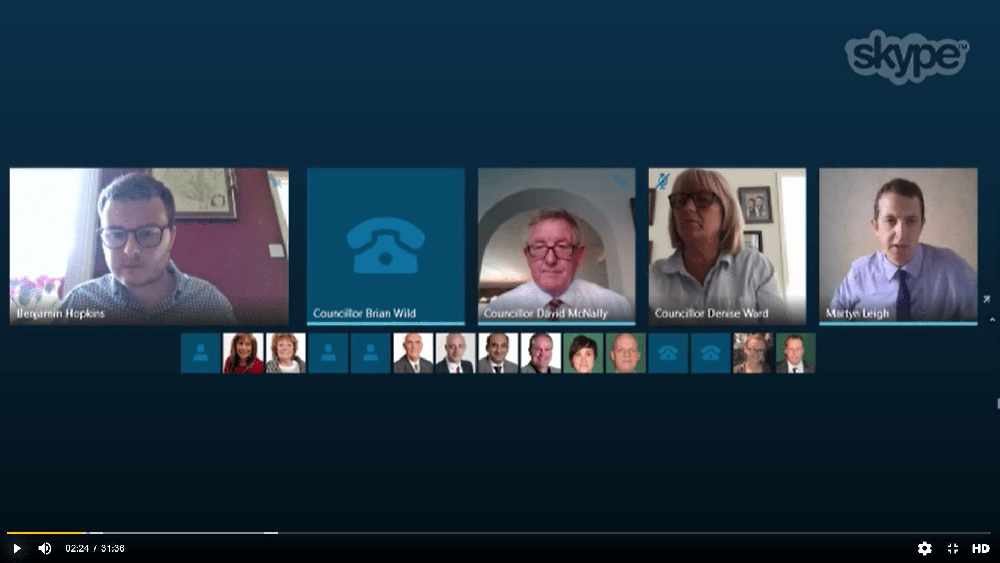 Digital technology has been utilised to enable decisions on planning applications in Tameside can continue as normal.
The first online Planning Committee was held by Tameside Council on Wednesday (April 22) over Skype, while also running online as a webcast.
It's one of the first times in the country that a planning meeting has been held this way, with extensive testing having been conducted in advance.
Councillors and officers worked hard to make sure all interested parties could attend the session.
Like a typical planning meeting, staff from across Tameside Council took part from areas including planning, legal, democratic services, highways and environmental health, with all participants now taking part remotely.
External speakers such as applicants, agents and objectors were able to join the meeting by telephone and were invited to speak at the appropriate time, when a relevant item on the agenda was discussed.
Cllr Ged Cooney, Tameside Council Executive Member for Housing, Planning and Employment, said: "I'm delighted with the innovation and pragmatism we're seeing from #TeamTameside during the pandemic.
"These are challenging times and we're striving to as full a service as we can to residents and businesses. By bringing the Planning Committee online we can set the ball rolling for future building projects in Tameside, while providing the necessary scrutiny for all planning applications."
Anyone with planning queries should contact planningmail@tameside.gov.uk for more information, while people who want to view the meeting can check out the webcast and full details of upcoming planning meetings are available on the Tameside Council website.
Keep up to date with all the latest local and national developments here: https://www.questmedianetwork.co.uk/news/daily-coronavirus-updates/.