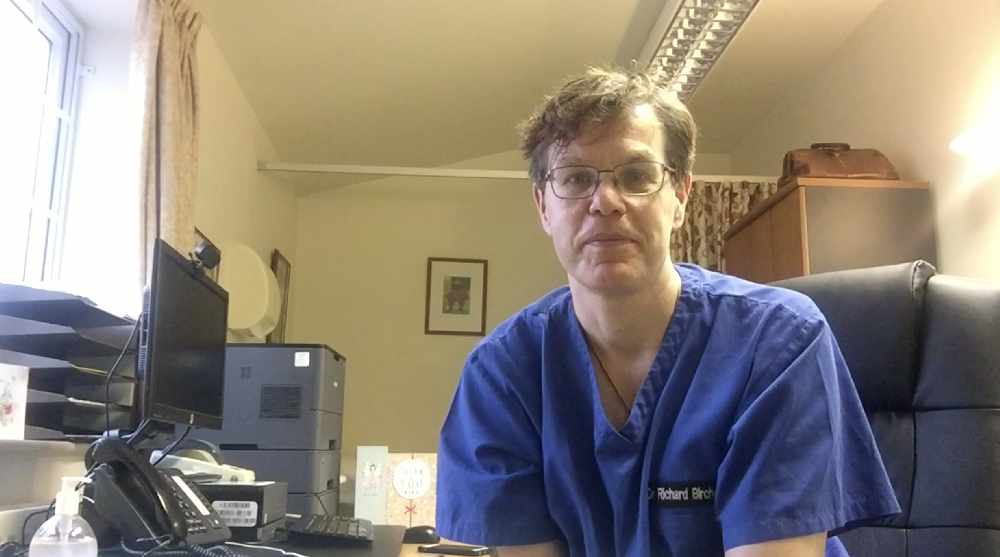 Doctor Richard Bircher is reassuring pregnant women that the Covid-19 vaccine does not pose a threat to their health.
The Stalybridge GP, as heard on Tameside Radio, is responding to some of the rumours that have been circulating on social media.
His latest advice comes as the UK's Covid-19 vaccination programme is starting to call younger members of society up to receive their immunising injections.
As a result GPs are seeing a change in the types of questions they're receiving from patients.
One of the most common is, should you get the vaccine if you're pregnant or planning to get pregnant?
Dr Richard (pictured), a GP at Lockside Medical Practice in Stalybridge, said: "Answering this question poses one or two difficulties, because drug companies don't tend to carry out trials on pregnant women as it's deemed a bit too risky.
"However, some people are vaccinated and find out their pregnant afterwards.
"In the US this has happened to 20,000 women and no harm has been recorded to the baby or the mother.
"The UK authorities now recognise there are benefits to vaccinating pregnant women, especially those at high risk of catching infection or those with clinical conditions that put them at serious risk of complications from Covid-19.
"Neither Pfizer nor AstraZeneca are unsafe in pregnancy, so don't worry if you are vaccinated then find out you are pregnant.
"However the authorities would like to know about it for research purposes."
A rumour that the vaccination causes infertility has also been circulating on social media. Dr Richard says there is absolutely no scientific evidence to support it.
Lastly, the vaccine is also safe for people breast feeding and poses no risk to either mother or child.
Mass immunisation is still the best way forward, so if you are invited to have the vaccine, you are urged to go.
Keep up to date with all the latest local and national developments here: https://www.questmedianetwork.co.uk/news/daily-coronavirus-updates/.