A chefwear manufacturer in Dukinfield is supporting the national effort in fighting the coronavirus epidemic by making hospital scrubs for the NHS.
During these unprecedented times, it is vital all businesses do their part to support the Government, the NHS and the people of this country to fight through this terrible pandemic.
One area the NHS is struggling with at present is the availability of suitable clothing and personal protective equipment (PPE). The highly contagious nature of Covid-19 means that clothing, hygiene and protection for healthcare staff are more important now than ever before.
With recently retired doctors and nurses also being called back into the health service, the supply issue is being intensified.
But in times of crisis, it is so important that businesses who are able to contribute to the national effort do precisely that. A great example of this is the Formula One teams utilising their sophisticated technology to aid in the production of 20,000 new ventilators for the health service.
Since 1979, Tibard have been designing and manufacturing uniforms for the hospitality industry. Their clothing can be found across the world, from Cartmel to Singapore and in every type of bar, restaurant, café and pop up you could think of.
All of this from Dukinfield, with a factory that ordinarily manufactures chef jackets, trousers, hats and aprons.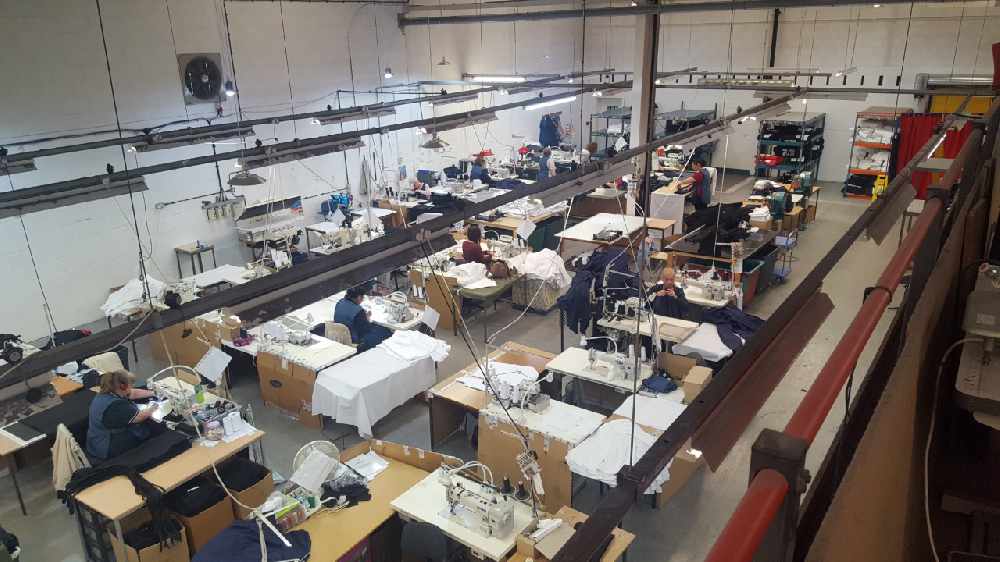 Last Monday, the Government advised members of the public not to visit bars, restaurants and other such places - swiftly followed by enforced closures on Friday.
Therefore, Tibard's customers quite rightly stopped spending on their uniform.
This left the purpose-built textile factory without work at a time when our health service requires more and more clothing for its staff.
So Tibard's Managing Director, Ian Mitchell, wanted to offer their services - a facility that can produce over 15,000 garments a week - to the NHS.
Through one of their local fabric partners, Tibard were able to contact the NHS Supply Chain and take on any surplus orders that they required immediately. Their production line did not need to be altered significantly, as chef jackets and trousers are similar in construction to medical scrubs.
The only key difference was the fabric involved, which is lighter weight, and the garments not requiring a front fastening.
And Tibard is now manufacturing 10,000 scrub tops and 10,000 scrub trousers to be sent to healthcare staff across the country.
Mr Mitchell commented: "We found ourselves in a rather odd position last week, with our customers not wanting clothing because their establishments were shut but at the same time we kept hearing how the NHS needed more equipment to help tackle this pandemic.
"It was important to all of us here at Tibard to do our part to support our medical staff and that's why we had to offer our services."
Watch the hard-working Tibard staff making the scrubs for the NHS in our video at the top of the page.
Keep up to date with all the latest local and national developments here: https://www.questmedianetwork.co.uk/news/daily-coronavirus-updates/.