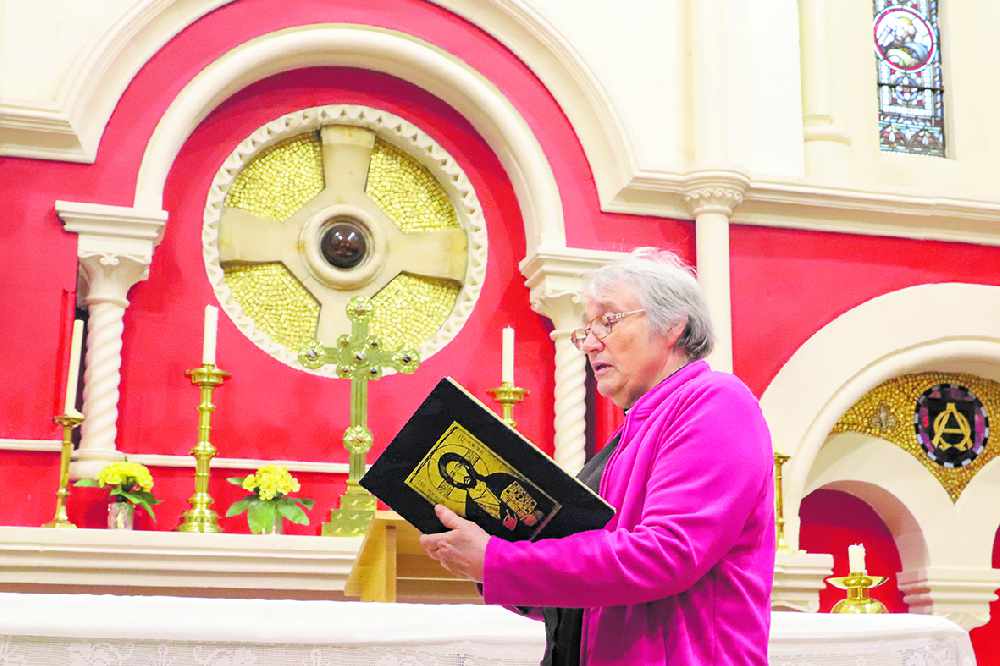 Local churches are celebrating as they are permitted to open their doors to parishioners once again.
This week is the first time that churches have been able to welcome people back - albeit within strict guidelines - since the lockdown began three months ago.
The Rev David Warner, vicar at St John's and St George's in Mossley, writes in his column that it is an emotional time but an opportunity too to 'step into the light again'.
Priest in Charge at St Mary, Newton with Flowery Field, the Rev Sheila O'Flaherty said: "Since the church doors closed on March 17, Christians have found new ways to worship, and many churches have rapidly adopted new technology.
"It has been a success story, with four times as many people viewing a live streamed service over the past three months than would come through the doors on a Sunday morning.
But despite this success, there is still a yearning to return to our buildings, which provide a place of quiet contemplation."
The Church of England in Newton and Flowery Field has not been idle during the closure. Quite apart from daily services on Facebook, some of which are now coming from Church again, intensive work has been under way to plan for re-opening.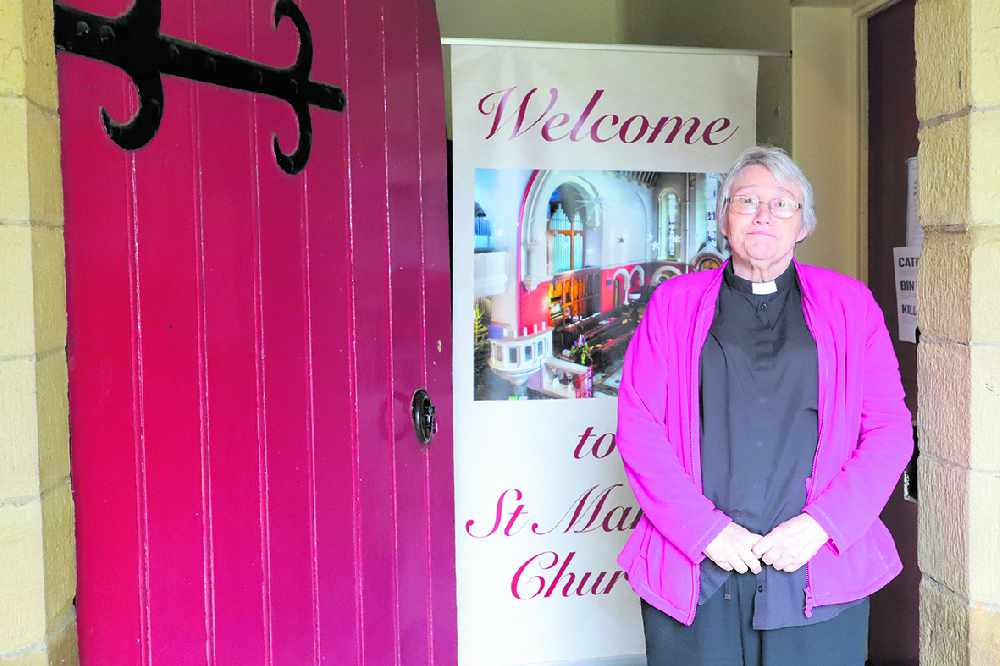 Rev Sheila O'Flaherty at the entrance to St Mary's
Following the announcement from the Communities Secretary Robert Jenrick that churches would be allowed to re-open for private prayer from June 15, the Bishops of the Church have welcomed the move, and advised churches that they can re-open for prayer and for funerals, once they are satisfied that it is safe.
Sheila added: "I am delighted that we have the blessing of the wider church to go ahead with a limited re-opening.
"The Church must be a beacon of hope in these difficult times, and being able to enter the church and pray will bring so much comfort to so many after three long months away.
"I am also very conscious of the pain that has been caused to so many people by the very necessary limitations imposed on mourners at Dukinfield Crematorium. Although social distancing will mean that we cannot have huge numbers of mourners, the size of the building will allow around 40 relatives to attend safely. It also means there is no limit to the length of a funeral."
David Mayall, Churchwarden of St Mary's Newton with Flowery Field, said: "Over the past weeks, I have been one of the few people who has been allowed to enter a Church, to check that the building is OK.
"Just being in the building has been a huge comfort for me. It is a comfort that has been denied to the vast majority, and that is why I was determined that we would ensure that we got the planning right to enable us to re-open as soon as possible.
"As an NHS worker, it is foremost in my mind that we must ensure that we open the church in a safe way, and that is exactly what we will do."
The Church reopened yesterday (Wednesday) for the first time for private prayer.
It will now open on subsequent Wednesdays from 4pm until 6pm.
Funeral Services can be held at St Mary's with immediate effect.
Churches in Mossley opened their doors last Sunday following the easing of the lockdown restrictions.
The churches are open for private prayer and funerals only.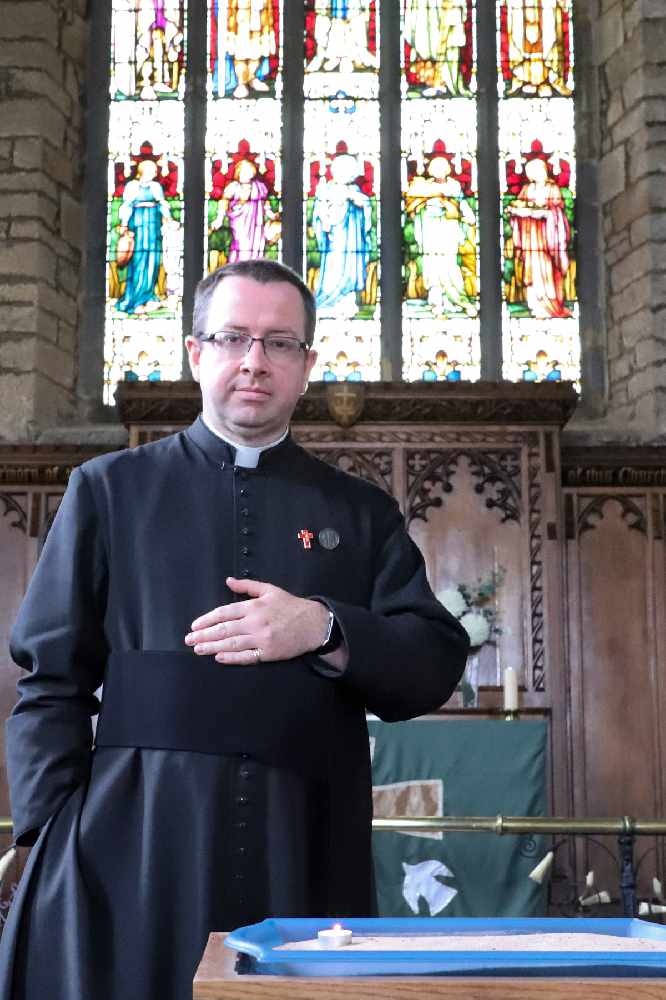 Rev David Warner, vicar at St John's and St George's in Mossley
St John the Baptist Church on Carrhill Road is open between 9-11am on Sundays for private prayer.
While St George's is open between 10am-noon.
Funerals can be attended by close family and friends only. The maximum attendance permitted at St George's is 73 and 36 at St John's.
Only recorded music is allowed and there will be no live singing. There are strict hygiene precautions in place in the churches, as well as social distancing measures.
The reopening of churches is possible only following government and diocesan guidance, and with PCC agreement at both churches.
Do not go to church if you have coronavirus symptoms, or are isolating, vulnerable or have been exposed to anyone with symptoms.
Main image:
Rev Sheila O'Flaherty inside the church at St Mary's