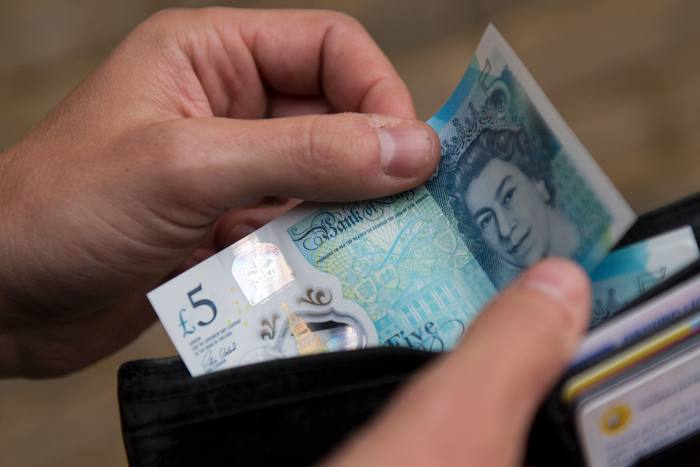 People in Derbyshire who are worried about money matters and struggling to pay bills or claim benefits are being urged to seek help and contact the county council's welfare rights team.
The team are on hand either via the helpline or email to answer a raft of queries, give people support and advice and even organise emergency payments in cases of hardship.
The team has seen an increase in enquires since the outbreak of coronavirus and has been supporting people whose circumstances have changed, with many having never claimed benefits before.
Cllr Carol Hart, DCC's Cabinet Member for Health and Communities, said: "We know this is an extremely challenging time for many households, and having money worries on top of other anxieties about health and the welfare of family and friends can make things seem a lot worse.
"The Government has announced support for people who are worried about their income as they cannot work because they or a family member is self-isolating, are self-employed and cannot work, are unwell or laid off.
"I want to make sure that people are aware of all the help and advice that is out there and take full advantage of it. While some people were struggling with finances before the coronavirus outbreak, for others this is a new situation.
"Navigating the benefits system can be confusing and a bit daunting for some, which is where our team of experts come in. They can explain what help is out there, how to apply to certain funds or benefits, help with filling in forms and even fight appeals if claims are not successful."
Since the pandemic, some claims and queries are taking longer to resolve due to the increased volume of work being dealt with by the Department for Work and Pensions, including issues around Tax Credits and Universal Credit.
People who are waiting for benefits to be paid or for problems to be resolved who are facing hardship should contact the welfare benefits team to ask about the Derbyshire Discretionary Fund, where payments can be made to cover financial emergencies.
The team can also advise families claiming Universal Credit about accessing free school meals support.
Questions which the welfare rights team have recently been asked include:
What is Universal Credit and what happens if I claim it?
Do I claim Universal Credit or stay on Tax Credits?
What do I do if I have no money?
My payments have suddenly changed – why?
What benefit rules have changed? What has stayed the same?
I need to claim Personal Independence Payment – can I still do this?
Is the Jobcentre still open? How do I contact them about my benefits?
Councillor Hart added: "The welfare rights team can answer all these questions and more, and I urge people who are worried to contact them and get help. It's important they know that help is at hand and they shouldn't feel on their own."
Information is available on the council's website by going to www.derbyshire.gov.uk/welfarerights and www.derbyshire.gov.uk/moneyhelp.
For more information about free school meals, people should go to www.derbyshire.gov.uk/schoolsandparents.
To find out more about the Derbyshire Discretionary Fund, go to www.derbyshire.gov.uk/discretionaryfund or to apply call 01629 533399.
To contact the welfare rights team, email welfare.benefits@derbyshire.gov.uk or phone 01629 531535 from 11am to 4pm on Monday, Tuesday, Thursday and Friday.
Keep up to date with all the latest local and national developments here: https://www.questmedianetwork.co.uk/news/daily-coronavirus-updates/.