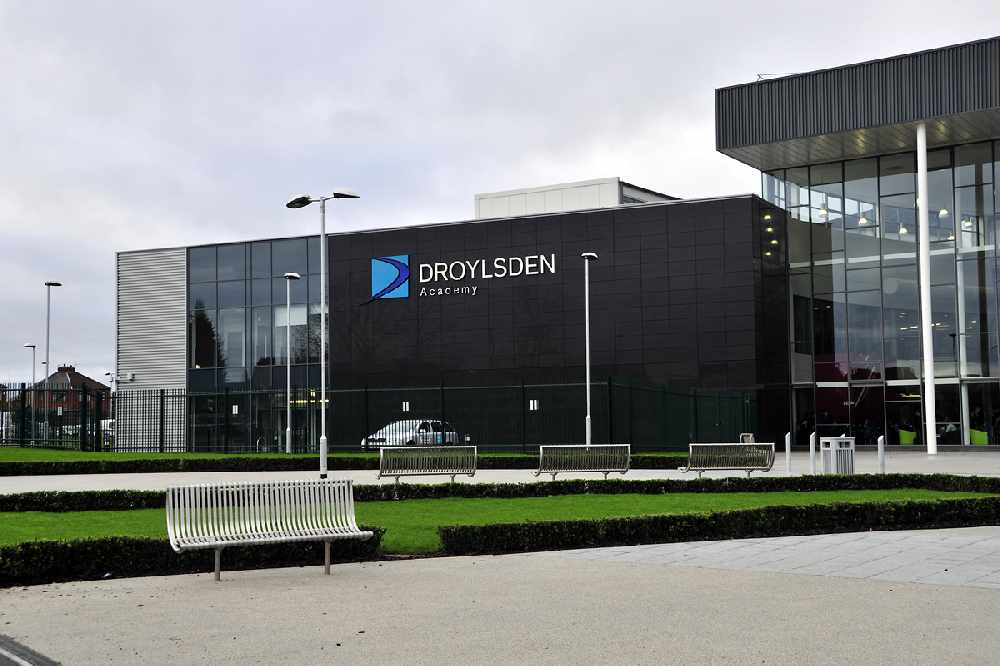 Schools across Tameside are closed to groups of pupils due to the ongoing coronavirus updates.
Wednesday March 18
Droylsden Academy have today (March 18) issued an update, which they plan to do daily. Years 8 and 9 will continue to work from home on Thursday, March 19 and Years 7, 10 and 11 should continue to attend school as normal. Due to the ever changing national and local situation, the school are unable to say how long this plan will remain in place.
The school is still open to pupils whose parents or carers are NHS frontline staff, as well as pupils with additional needs. who require extra support. Read the full update at www.droylsdenacademy.com.
Tuesday March 17
Hawthorns School in Audenshaw has closed to all staff and pupils as of Wednesday, March 18. In a letter to parents and carers, the special school explains the decision is based on guidance from Public Health England which states "any age member of a vulnerable group with an underlying health condition" should be protected.
The letter states: "The New Bridge Multi Academy Trust leadership, along with the schools, have taken the view that this new guidance suggests that a special school environment, along with daily transport journeys, is a riskier place for your child to be during the 'delay phase' of the epidemic, than to be at home with you, where you can shield them from contact with others as far as is possible."
Rayner Stephens High School in Dukinfield will only be open to students in years 7, 8 and 11 as of tomorrow, March 18, as well as year 9 and 10 students who have Education Health Care Plans, or parents who are working in the NHS. They say the partial closure will remain in place until further notice and have taken the decision due to significantly reduced staffing levels.
All Saints Catholic College, also in Dukinfield, have told Year 10 pupils not to attend school due to staff shortages.
Mossley Hollins High School have said that they will be closed to years 8 and 9 from tomorrow as they "are unable to provide sufficient teaching coverage for all of our students."
Students will be expected to work from home via the INSIGHT platform whilst at home.
Copley Academy announced that they would be shut to years 7, 8 and 9 from tomorrow [Wednesday 18 March]. They're asking students to "work from home" until the end of the week. They've made efforts to support NHS Frontline Staff by allowing those that are affected by the closure to still come into school.
Great Academy Ashton, which, like Copley, is part of the Great Academies Education Trust, are closed to Years 9 and 10 until further notice.
We have had to take the decision to close to Y10 and Y9 from today until further notice. Work is available on the school website for pupils to access and we will add more in the coming days: https://t.co/HQM2SiZLnH We are currently still open for all other year groups.

— Great Academy Ashton (@GAAshton_news) March 18, 2020
At Droylsden Academy, students in Years 8 and 9 will be asked to work from home tomorrow due to staff shortages.
Students who are entitled to free school meals can arrange to collect a packed lunch at school. Years 7, 10 and 11 will continue to attend school as normal.
A letter to parents and carers reads: "Clearly, this is a crucial time for Year 11 and, unless the situation changes, we hope to remain open so that they can continue with their exam preparation. Similarly, Year 10 students are covering important work on their GCSE courses and, as the youngest and potentially the most vulnerable, we want to remain open for Year 7 to avoid difficulties and concerns for parents and carers around child care."
Glossopdale School have said that they "can no longer keep the school open to all students" due to the Coronavirus outbreak.
In a letter issued to parents today (17 March) the school said that as of tomorrow they will be closed to Year 7, 8 and 9 until further notice regarding the COVID-19 virus.
"School will be open to Year 11, 12 and 13... because they have exams and we need to do all we can to ensure they are not disadvantaged in the build-up," it explained.
If you've got news on any more closures use the 'Contact us' form at the top of the page
St Phillip Howard Catholic Voluntary Academy has confirmed it has closed the school for Year 9 and Year 10 students until further notice.
The Sunlaws Street school say the decision has been made so that Year 11 students can continue to focus on their GCSEs and protect any childcare issues that parents and carers of Year 7 and Year 8 students may face.
In a statement, the school say: "We continue to work with the government to keep the school open during these difficult times, but unfortunately due to a number of staff absences today this has become increasingly difficult.
"We have therefore had to make the difficult decision to close the school for Year 9 and Year 10 students until further notice. We have made this decision so our Year 11 students can continue to focus on their GCSE's and to protect any childcare issues parents/carers may face for Year 7 & 8.
"Please ensure that your child is at home for the duration of the school day. We will endeavour to get work uploaded to the VLE as soon as possible but please bear with us. If your child is having problems accessing the VLE, please contact Mr Kays on Mkays@sph.academy
"We will continue to update you via In Touch and our social media platforms. Thank you for your continued support and we hope that you and your families stay safe during these unprecedented times."