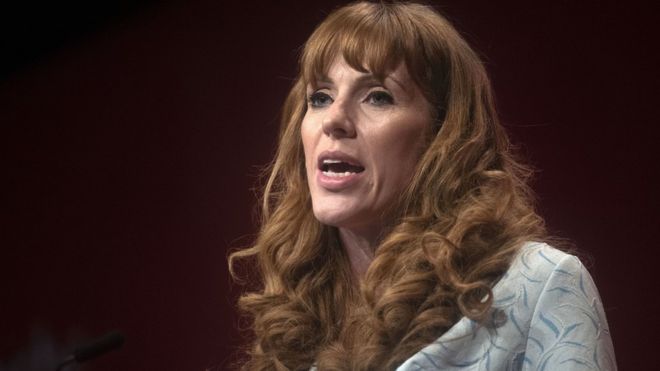 Shadow Education Secretary Angela Rayner has welcomed the decision to close schools from today, but says that more reassurance is needed for pupils, parents and staff.
In a speech in the House of Commons Angela Rayner said: "Let me put on the record our thanks and support for all those working in our education and children's services through this crisis. They, along with parents and learners of all ages, now seek both reassurance and guidance from government."
The Ashton MP called on her opposite number Education Secretary Gavin Williamson to commit to providing daily updates on the government's website about how the reduced school provision will work.
She also pressed him on free school meals, saying that those who currently receive them need to carry on getting them during the disruption.
In a press conference at Tameside One on Wednesday evening, the leader of Tameside Council, Councillor Brenda Warrington, said that they were working with schools and other partners to ensure that children would continue to receive their free school meal.
She pressed the education secretary on what support was being offered to special schools, particularly those that are residential.
She said: "What advice and support is Mr Williamson offering to special schools, serving those with particularly serious physical conditions, which are often residential?
"The same is true for the education workforce. Will he make absolutely clear to all employers that workers in the vulnerable categories identified by the Government must not be placed under pressure to be in work and should be sent home?"
She also asked for more detailed plans regarding the postponement of SATs GCSEs and A Levels and any extra financial support for childcare providers.
She finished by saying: "Let me turn finally to an area he did not mention but is vital for the most vulnerable, and that is children's social work.
"Already, children's services are suffering from years of cuts. Now, they will face staff shortages just at a time that there will be greater need than ever.
"The poorest and most vulnerable paid the highest price for austerity. We cannot allow them to pay the highest price for this latest crisis too.
"The coronavirus disease presents unprecedented challenges to governments across the world. Ours is no different.
"We will overcome it, but it requires Ministers to listen to the concerns of the people outside of this place.
"On this side of the House, we will place the greatest priority on protecting the most vulnerable. I urge the Government to do the same."
Keep up to date with all the latest local and national developments here: https://www.questmedianetwork.co.uk/news/daily-coronavirus-updates/.