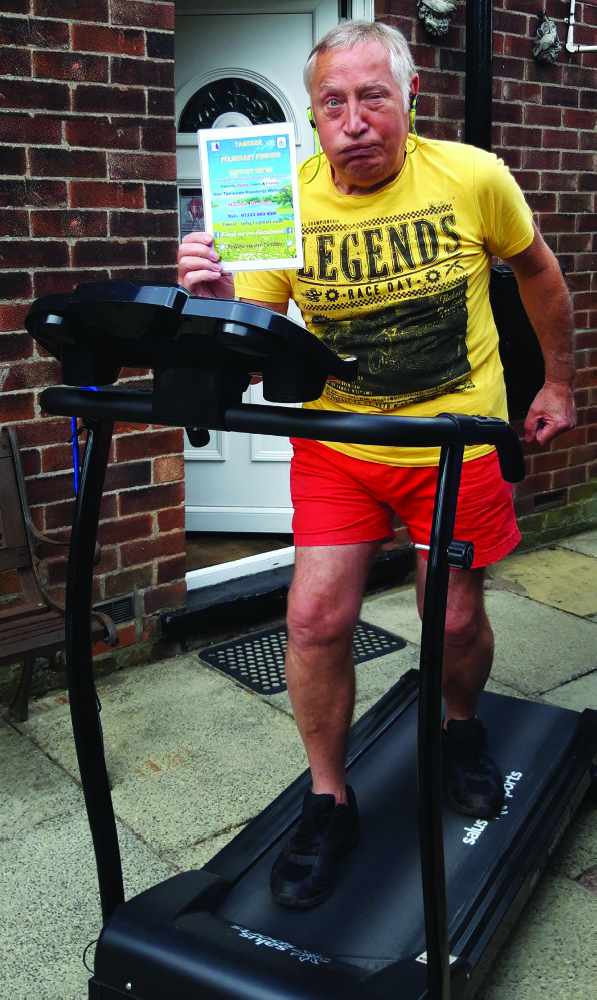 Pulmonary (lung) rehabilitation programmes have been cut short, or cancelled, as a result of Covid-19, despite an expected rise in respiratory complications as a result of the virus.
The finding follows research by the Pulmonary Fibrosis Trust, a charity providing personal and practical support to those living with pulmonary fibrosis (PF).
According to the survey of UK patients and carers, more than a third (37.2 per cent) have had their exercise and education programmes (pulmonary rehabilitation) halted since the start of the pandemic.
PF (and its more common form, idiopathic pulmonary fibrosis, IPF) is an incurable and disabling disease where the lungs become scarred and breathing is increasingly difficult. Average survival is between three and five years.
For around one in ten people diagnosed, there may be a family history of the condition. Emerging data reveals PF could be a long-term respiratory consequence of Covid-19. A summary of the data can be accessed at www.pulmonaryfibrosistrust.org
Tameside's Clive Green (pictured) was diagnosed with Pulmonary Fibrosis (PF) 11 years ago, after being tested for asbestosis, at the age of 60.
Clive has always been active and served for 30 years in the fire service before retiring at the age of 54 in 2003.
Two years ago, Clive set up the Tameside Pulmonary Fibrosis Support Group which he runs with his wife Sue.
In just this short space of time the group has had to sadly say farewell to 12 of their members, who have been taken by this cruel condition.
In honour of their memory, and all those suffering with PF, Clive decided to embark on a long-distance walk on his treadmill.
He made this decision whilst shielding during the first Covid-19 lockdown, a time that provided a lot of thinking time and reflecting at home.
With just 50 per cent lung function, Clive completed his walk on the treadmill on July 10, 2020.
He walked the complete equivalent distance of the Coast to Coast walk (293km/182miles) and has raised an amazing £2,000.
Everyone at the Pulmonary Fibrosis Trust would like to say a massive thank you to Clive and to everyone for their donations and support.
Keep up to date with all the latest local and national developments here: https://www.questmedianetwork.co.uk/news/daily-coronavirus-updates/.