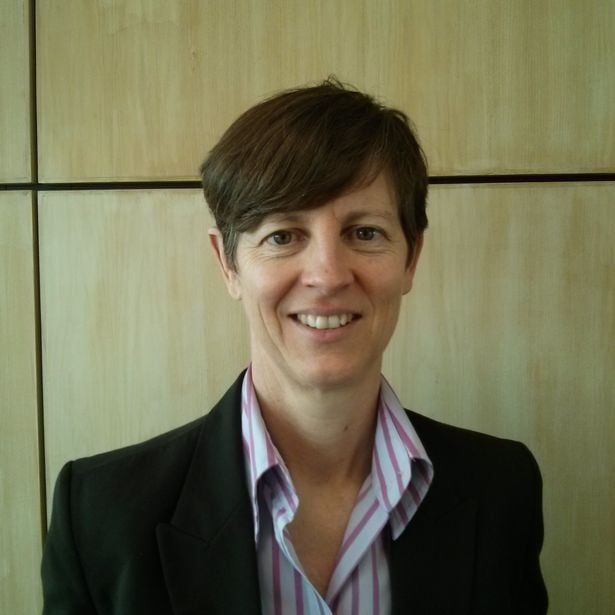 Dr Jeanelle de Gruchy, Tameside's Director of Public Health.
Tameside's public health chief is urging residents and businesses to "continue to be sensible and cautious" as the borough's Covid infection rate has started to rise again following the easing of some restrictions.
Director of Public Health Dr Jeanelle de Gruchy says the rate in Tameside had reduced slowly to a low of around 27 cases per 100,000 people.
But as more people have been mixing since the reopening of non-essential retail and outdoor hospitality services on 12 April, the number of infections has crept up to around 33 cases per 100,000 people.
Indeed, the borough's rate has always been above the national average.
As such, Dr de Gruchy has issued a timely reminder for people living and working in the borough - ahead of the planned easing of further restrictions on 17 May.
She said: "While we can all enjoy the new freedoms, which mean we're mixing more with others, I do ask you to please continue to be sensible and cautious, and follow the rules."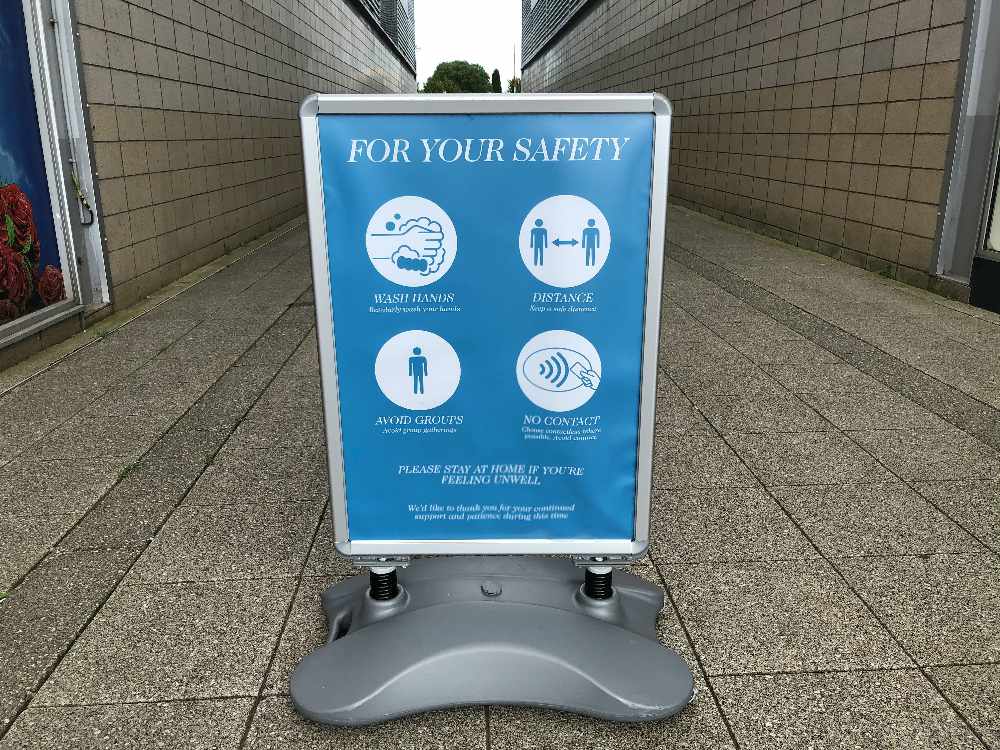 People are still being urged to follow the basic rules
The current rules mean people should stick to the rule of six or two households outdoors when meeting, stay socially distanced from other groups, and not socialise indoors with anyone who isn't in your household or support bubble.
Dr de Gruchy says that although making businesses Covid-secure has been making a difference, it's still vitally important that people stick to the basics which have become the norm to help ensure Tameside can be released from restrictions at the same time as the rest of England.
"The council's enforcement teams have been out every day, carrying out spot checks and generally just checking in with businesses," she said. "They are saying that compliance with being Covid safe is generally very good and I've no doubt that it is helping a great deal. But everyone still needs to remain cautious and make sure that they keep to those rules.
"It's also very important to keep up with hand-washing, wearing face coverings and keeping that social distancing from others, trying to limit your contact with other people. Only meet outdoors where we know that fresh air reduces the very real risk of catching and spreading Covid to others.
"It's vital we follow the national roadmap and its cautious easing of restrictions. Otherwise there is a danger that when the national restrictions are relaxed further, Tameside could be left behind as the rest of the country enjoys greater freedoms."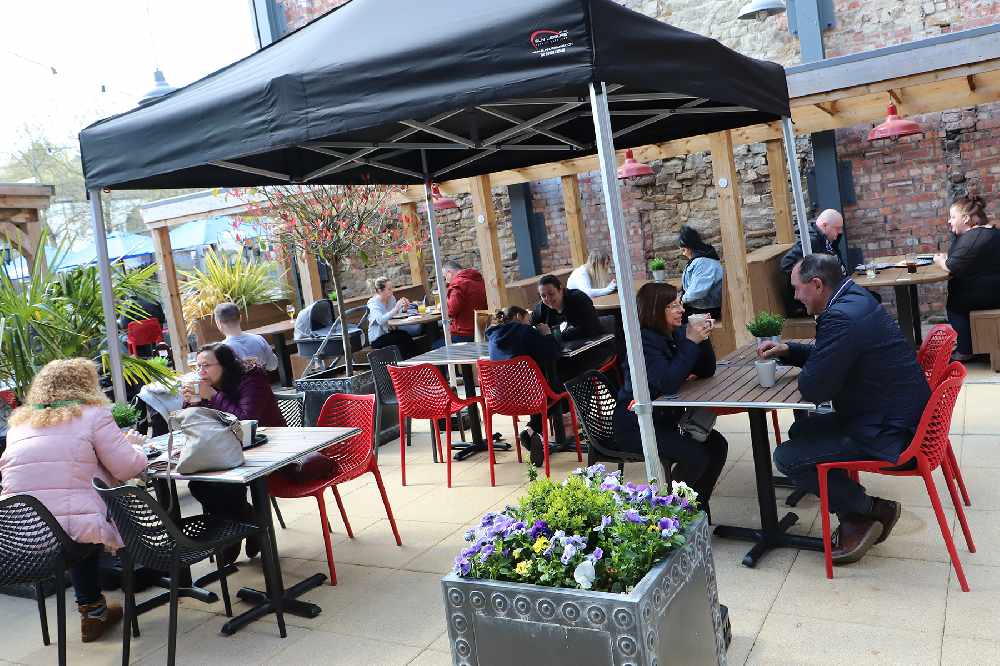 Businesses have been back open, with some only able to offer outdoor service currently. Picture by Nigel Wood.
'Get tested and vaccinated'
Dr de Gruchy has also reminded people to get a coronavirus test if they have symptoms but she is also encouraging everyone to have a rapid lateral flow test twice a week - even if you have had a vaccine - by taking up the offer of free home testing kits. More details can be found at www.tameside.gov.uk/rapidtesting.
In positive news, more than 120,000 people in Tameside have now had a first dose of coronavirus vaccine, while 25,000 people have had two jabs as the rollout continues apace.
Dr de Gruchy says take-up of the vaccine has been "fantastic" and more than 80 per cent of people over 75 have now had both doses to ensure maximum protection from the virus.
As invitations continue to be sent out for people in their 40s to come forward, she is urging those offered to get vaccinated.
"The vaccine really is the best protection from becoming seriously ill or dying from Covid, or having long Covid, even at a younger age. Every single vaccine helps to protect you and others, and reduces transmission and the risk of variants. All of this will help to stop the spread of Covid and help us get back to normal."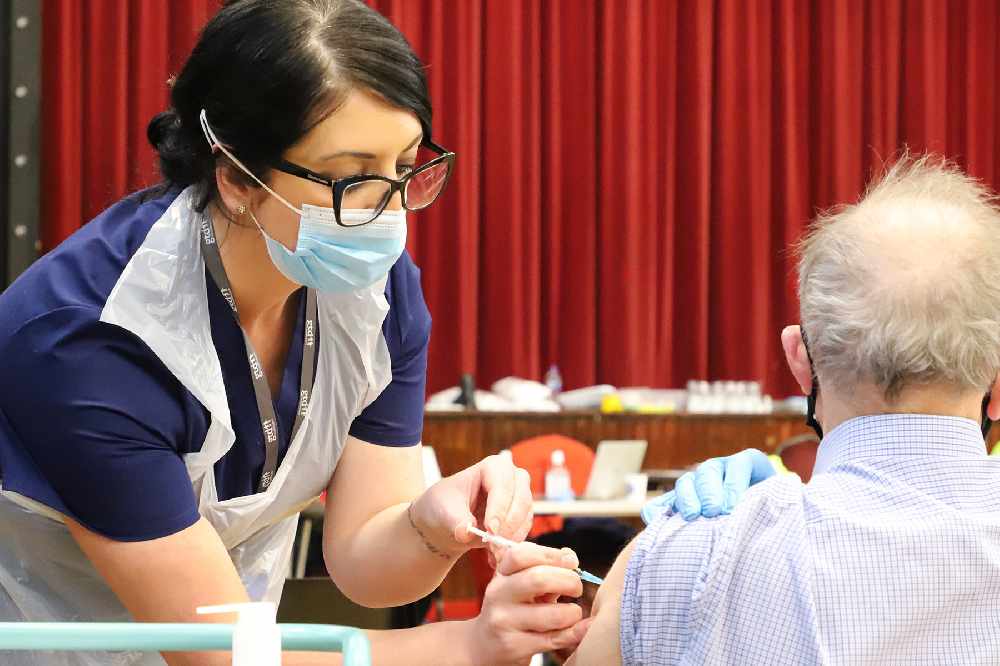 Over 120,000 people have now had a Covid vaccine in Tameside.
Dr de Gruchy also has a reassuring message for anyone who is worried about potential side-effects from having a vaccine.
"I'd like to reassure you that most of the side effects, if indeed you have any at all, are mild and shouldn't last very long," she said. "For example, a sore arm, feeling a bit tired, having a headache or high temperature may last for a day or two.
"For those of you worried about anything more serious in terms of a reaction, please be reassured that they are rare and staff giving the vaccine are trained to deal with any reactions and treat them immediately.
"Thanks to everyone for your efforts in following the rules and getting vaccinated and tested to help protect our community."
Keep up to date with all the latest local and national developments here: https://www.questmedianetwork.co.uk/news/daily-coronavirus-updates/.