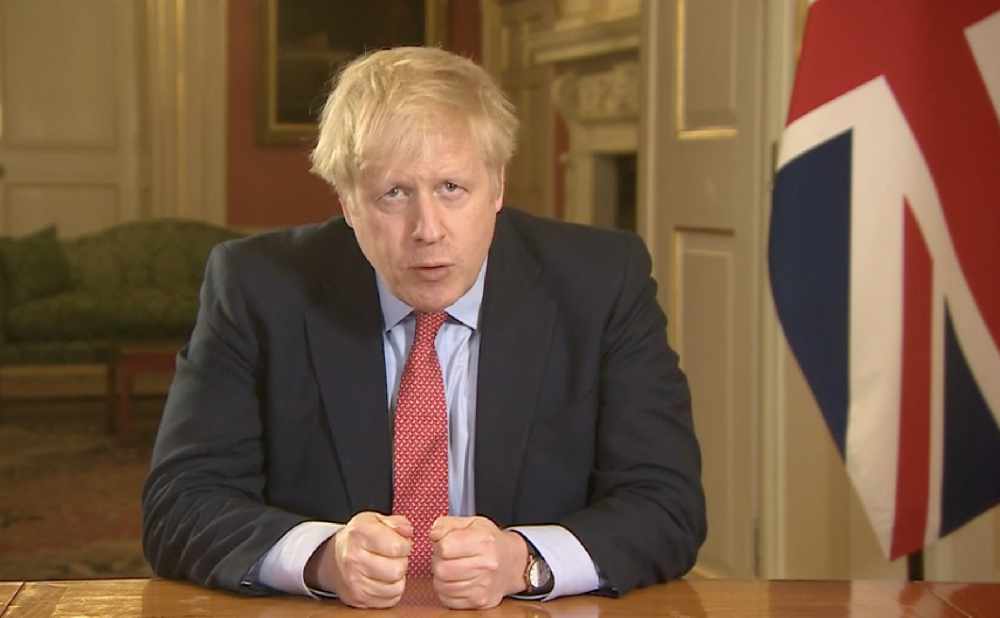 People will now only be allowed to leave home for limited purposes as Prime Minister Boris Johnson announces major restrictions amid the coronavirus pandemic.
In a direct ministerial broadcast to the nation on Monday evening, Mr Johnson said it is "vital" to slow the spread of the virus, to "reduce the number of people needing hospital treatment at any one time, so we can protect the NHS's ability to cope - and save more lives".
He added: "And that's why we have been asking people to stay at home during this pandemic. Though huge numbers are complying - and I thank you all - the time has now come for us all to do more."
With immediate effect, the government has enforced the following:
From tonight (Monday), people in Britain will be allowed to leave their homes for only "very limited purposes" - shopping for basic necessities, for one form of exercise a day, for any medical need, and to travel to and from work when "absolutely necessary"

People are warned not to meet friends or family members who they do not live with.

Shopping is only permitted for essentials like food and medicine, and people are advised to do it "as little as you can".

Police will have the powers to enforce the rules, including through fines and dispersing gatherings

All shops selling non-essential goods, such as clothing and electronic stores, are being ordered to close.

Libraries, playgrounds, outdoor gyms and places of worship are to close.

All gatherings of more than two people in public - excluding people you live with - are now banned.

All social events, including weddings and baptisms, are banned.

Funerals are not included in the new restrictions.

Parks will remain open for exercise but gatherings will be dispersed.

The prime minister said the restrictions will be under "constant review" and will be checked again in three weeks. They will be relaxed "if the evidence shows we are able to".
Although it is not a lockdown in an official sense, it is as close as you can get to a lockdown without it being one.
It comes after the number of confirmed coronavirus cases in the UK rose earlier to 6,650, up 967 from yesterday's total, with the death toll now reaching 335. The coronavirus has so far killed close to 15,000 people worldwide.
Earlier today (Monday), MPs in Westminster debated legislation to hand the government additional powers to tackle the outbreak.
Keep up to date with all the latest local and national developments here: https://www.questmedianetwork.co.uk/news/daily-coronavirus-updates/.