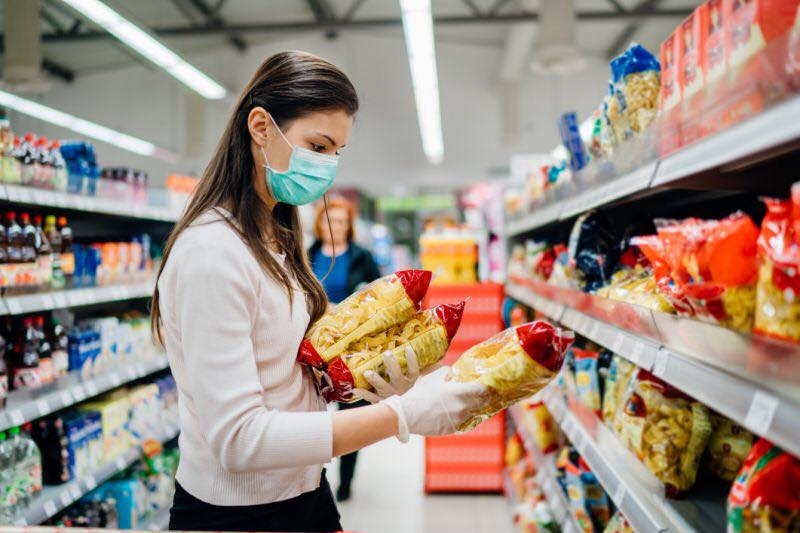 The prime minister has confirmed that Plan B measures to control the spread of coronavirus will be eased in England next week.
Boris Johnson made the announcement in the House of Commons on Wednesday afternoon (19 January).
From Thursday 20 January, face masks will no longer be required in any classrooms at schools and the work from home guidance will be scrapped.
From Thursday 27 January, face coverings in indoor settings and on public transport will no longer be legally required.
Mr Johnson said it was time to "trust the judgement" of the public on the use of masks in enclosed and crowded places.
The compulsory use of Covid passes at large events and nightclubs will also end on 27 January, although venues can still use them if they wish.
People who test positive for Covid-19 will still have to self-isolate but this will be reviewed. The PM said self-isolation regulations expire on 24 March and he does not expect to renew them, while the date could be brought forward if the data allows.
Restrictions on care home visits will also be eased, with Health Secretary Sajid Javid due to set this out "in the coming days".
In a statement to MPs, he said that Covid case numbers were falling and scientists believe the Omicron wave has peaked nationally but, although hospital admissions have stabilised, there are pressures in some areas including in the North West.
The PM said the government will set out its long-term strategy for living with Covid and how to avoid restrictions in the future.
But to do that we will have to remain cautious during these last weeks of winter, Mr Johnson warned.
He went on to say that the pandemic is not over and adds that Omicron is "not a mild disease for everyone, especially if you are not vaccinated".
However, the PM said England was reverting to 'Plan A' due to boosters and how people had followed Plan B measures. More than 36 million boosters have been given across the UK so far, with the government continuing to urge anyone who hasn't been vaccinated to come forward.
In response, Labour leader Sir Keir Starmer said he will support the relaxation of the Plan B measures "as long as science says that it is safe" and asked Mr Johnson to release the scientific evidence behind his decision.
On Tuesday (18 January), the UK recorded 438 deaths within 28 days of a positive Covid test - the highest daily number since February - and 94,432 cases.
The Plan B measures, which were introduced last month, were due to expire on 26 January.