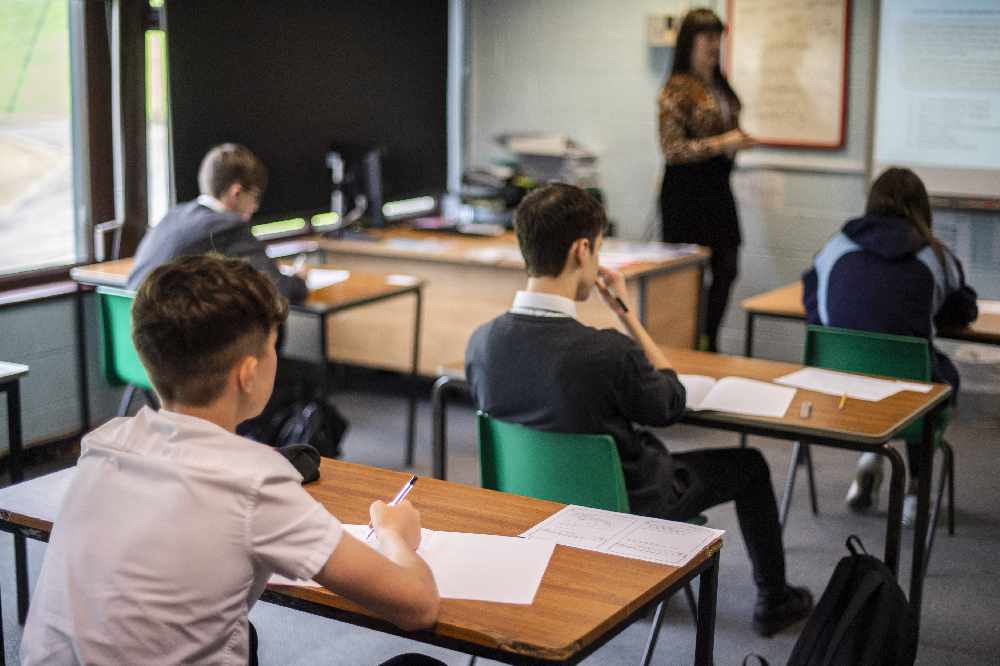 "It's been a peculiar experience," admits assistant head Nicola Moffatt at Longdendale High School.
"Back in March and April when things first locked down we had a rota system in place, we had the key worker children in and very clear pods for them and because we were dealing with a small group of students we could get routines in place in terms of sanitisation, making sure social distancing was in place very, very quickly," she explained.
Instantly hand sanitisers were introduced into classrooms, staff were furnished with their own wipes to wipe down work stations and door handles.
Classrooms were streamlined, with only a certain number being used and the 'pods' introduced - with students allotted to their individual groups and classrooms in which they would remain.
"The first week especially was just peculiar - we had nervous parents and certainly some nervous learners especially when they arrived that first morning because the routine was completely different for them. But they have adjusted to the 'new normal' brilliantly," said Nicola.
But while on site safety changes were immediate for those still attending - the school also had to think about how to teach the vast majority of students who were at home.
"Things changed immediately in thinking about the learners that haven't been able to come into school and certainly, from my experience as a languages teacher, I had to think about a completely different way of teaching and that the students could access learning remotely.
"I think it was a steep learning curve for all staff - mastering a laptop from home and monitoring the quality of work being done and having that level of individual communication with students, because you get very used to being able to answer a question on the spot in the classroom, whereas they are having to exercise much more independence and look at things for themselves and investigate themselves.
"We also needed to coax students to ask more questions if they needed the support or were uncertain about the subject matter which is unusual when you are at the end of an email."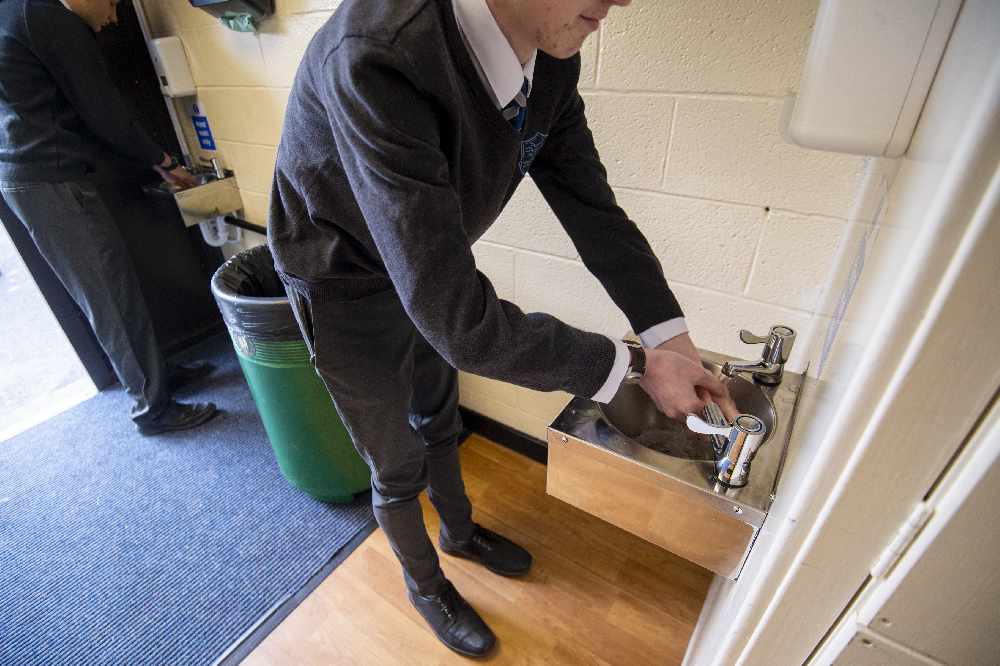 Typically teaching staff will have around nine different classes to set work for - and with around 30 students per class - that suddenly becomes quite a number to deal with remotely.
"In the space of an hour I might receive 40 emails either of work submitted - which is fabulous - or a question and you try and get back to them as soon as possible because you don't want them to lose that momentum," says Nicola.
The school has been able to utilise online resources which track and monitor a student's progress.
Some departments have also done online live teaching using 'Teams'.
Tutors have been also been making welfare calls so that every single pupil and family once a fortnight has had a phone call home to check and gauge if there has been any other way the school can help.
It should also be remembered that it is not everyone who necessarily has access to online learning facilities at home - and although the numbers may be small this has meant special paper packs being put together for students - who have posted their work back.
"I have found the amount of independence learners have found for themselves really encouraging from this experience," adds Nicola.
"They are starting to read more around their own subjects and take ownership of their own learning which has been really interesting.
"From my perspective I can therefore set different home learning activities now - so I can give support face to face in the classroom but I now know there is much more that they can do independently with different resources that I can give them, rather than just giving them a homework sheet. The quality of what they can actually achieve independently has been really good."
Nicola added: "Parents have been very supportive of us and we have had emails through thanking us for the things we have put in place, thanking us for the face to face teaching, thanking us for the level of remote learning - and that confirmation has been reassuring."
Nicola continued: "We are having to do lots of things that are very different so for example the last week would have been enrichment week where students are involved in pursuits outside of academia.
"We always think this is really important so we have provided something virtual for them instead, and a virtual programme where students can learn first aid, to tie knots or find out about the Egyptian pyramids or northern lights - so we have put together virtual tours to provide a different experience."
The hope is life will return to a more familiar 'normal' come September, but while the school prepares for that they will also be well positioned to continue the virtual and remote learning that has, until now at least, become school life.
Images by Anthony Devlin