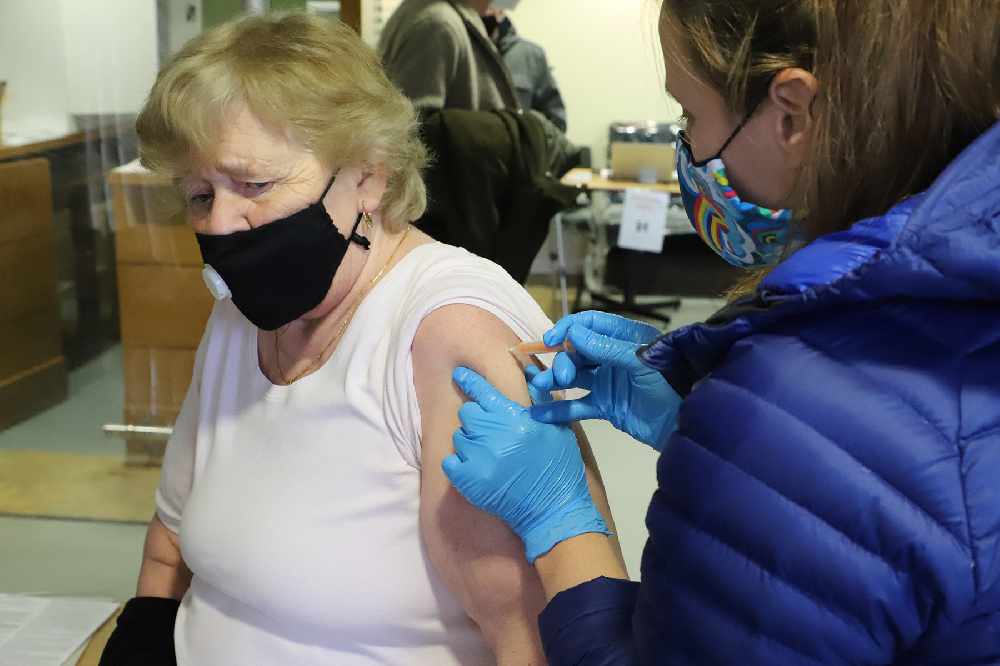 People aged 70 and over who have not yet had a coronavirus vaccine are being urged to get in touch with the NHS to book an appointment to receive a jab.
People living in England can do this via the national booking system at nhs.uk, by calling 119 for free between 7am and 11pm any day of the week, or speaking to their local GP practice.
People are also being encouraged to check in with grandparents, relatives and friends who are over 70 years old to make sure they book an appointment as soon as possible.
The NHS had, until now, asked people to wait until they are contacted to help ensure that those who are most vulnerable are protected first.
Health Secretary Matt Hancock has announced this change of message as the drive to get the most vulnerable people vaccinated as soon as possible continues.
The specified age group is particularly important as, according to Chief Medical Officer Chris Whitty, 83 per cent of all people who have died with coronavirus are over 70.
Mr Hancock also said that 91 per cent of over-80s have now had their first vaccine dose, while 95 per cent of those aged 75-79 and almost three quarters of those aged between 70 and 74.
The minister added that "we will not rest" until all of those in the most vulnerable groups are vaccinated and the government is "on track" to meet the goal of offering a first vaccine dose to the first four priority groups by next Monday (15 February).
As set out by the Joint Committee on Vaccination and Immunisation (JCVI), these are all those over 70, health and social care workers, care home residents and staff, and people deemed to be clinically extremely vulnerable to the virus.
Attention will then turn to vaccinating everyone in priority groups 4 to 9, which is everyone over the age of 50 and adults aged 16 to 65 years in an at-risk group, by May.
In a press conference at Downing Street on Monday (8 February), Mr Hancock said it is now two months to the day since the first jab in the UK was given and more than 12.2 million people have now been vaccinated - almost one in four adults across the UK.
Main image:
An elderly woman receiving her vaccine at Glossop Cricket Club. Photo credit: Nigel Wood.
Keep up to date with all the latest local and national developments here: https://www.questmedianetwork.co.uk/news/daily-coronavirus-updates/.