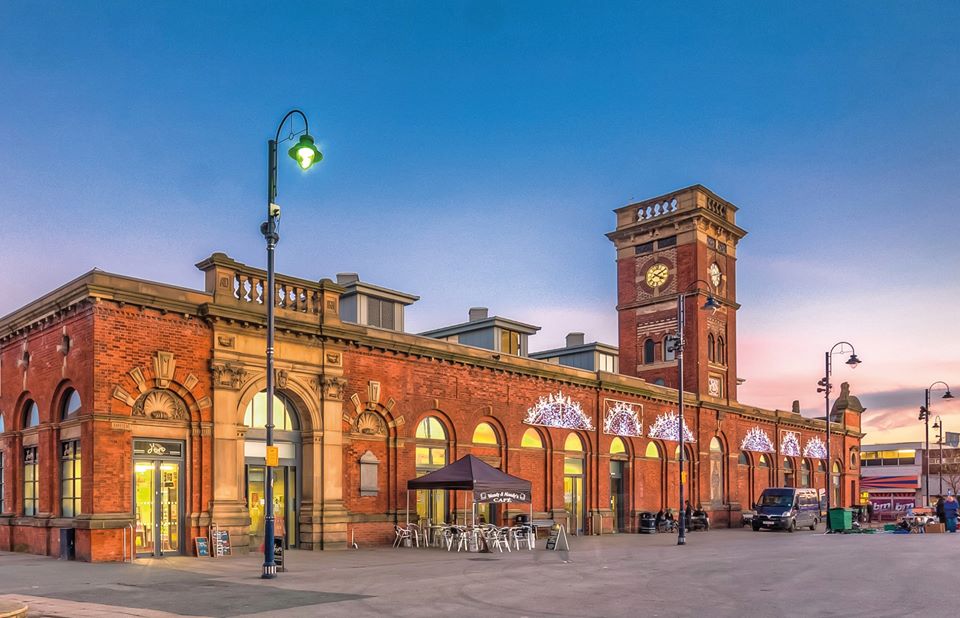 Ashton Market Hall is offering an-order-and collect grocery shopping service for key workers.
Following further consultation with businesses and shoppers, from tomorrow (Tuesday 24 March) key workers will be able to pre-order groceries using the Markets email markets@tameside.gov.uk or calling 0161 342 2288. Orders can then be picked up between 4pm and 6pm from Ashton Market Hall.
Payment and collection details will be provided once orders are confirmed. While businesses will endeavour to fulfil orders, the service can only be provided while stock lasts.
The move is the latest in a number of new measures to be offered at the market. Access to the market is being prioritised between 8am and 10am, Monday to Saturday, for those in high-risk groups.
This will help ensure they can buy the food and essential items they need without coming into contact with other members of the public. There is also a dedicated hour for key workers between 4pm and 5pm.
A key worker is a public-sector employee who is considered to provide an essential service. To clarify, NHS staff, care workers, teaching staff, police, fire service and any others who are performing essential services throughout this unprecedented time will qualify for this service.
The council say people should be aware that market operations are being reviewed daily and any arrangements are subject to change.
Tameside Council Executive Leader, Cllr Brenda Warrington, said: "We are striving to keep the market hall open so that we can continue to supply essential items to our residents and support our local traders.
"The introduction of the priority hours will allow those who are more at risk of becoming seriously ill as a result of contracting Covid-19 to keep a safe distance while they get the items they need locally. Our hardworking key workers will also benefit from the order and collect service as well as a dedicated hour of trading to support keeping them safe and well so that they can continue to fulfil their crucial roles.
"We are currently experiencing large queues and numbers of people in the market and so, in order to protect the health of shoppers, traders and staff, I would encourage people to shop responsibly and follow the social distancing guidelines in place. We are working with our traders to ensure items are well stocked but we all need to work together to help ensure this important service can continue running and that those who need it most, aren't left without.
"The people of Tameside have once again stepped up to the mark and have been playing a part by looking out for vulnerable family members and neighbours and delivering essential items. Please keep up the good work while making sure you protect yourself and others by adhering to the social distancing advice."
To keep up to date with changes to local services, advice and support, including volunteering opportunities, visit www.tameside.gov.uk/coronavirus or follow Tameside Council on Twitter and Facebook.
Keep up to date with all the latest local and national developments here: https://www.questmedianetwork.co.uk/news/daily-coronavirus-updates/.