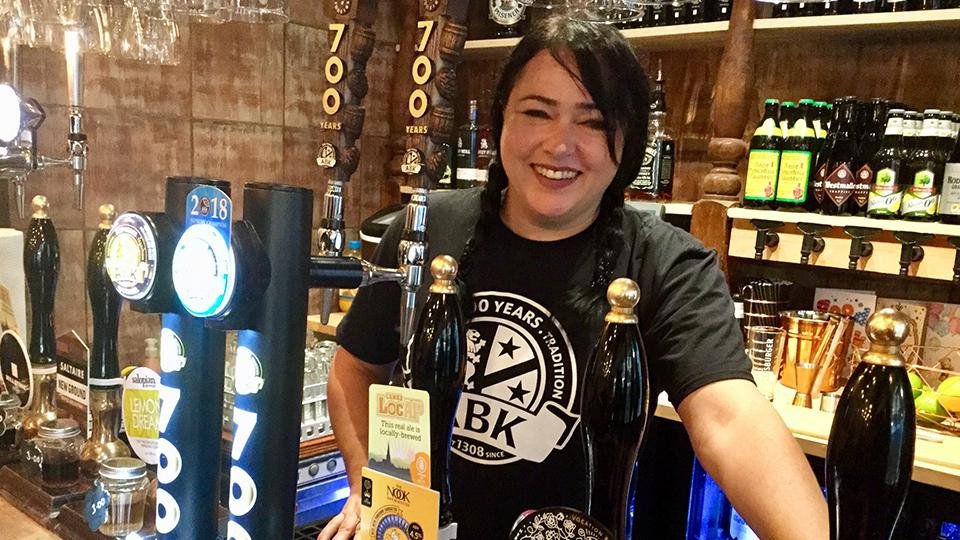 A dynamic Oldham pub landlady has opened a virtual pub to keep customers happy during the lockdown amid the coronavirus pandemic.
And Michelle Riley's visionary thinking has attracted more than 5,000 online 'customers' to the notional Isolation Inn.
In reality, Michelle, 48, owns the intimate Cob and Coal on Tommyfield Market, which she launched last August.
The cosy bar and bottle shop injected new life into the market, with stallholders saying her open-handed approach encouraged customers to buy food from outlets and to eat in the bar is paying dividends.
And she has just won CAMRA's Rochdale, Oldham and Bury branch Cider Pub of the Year accolade.
Michelle (pictured above) said: "While we were in my pub discussing the probability of the government shutting pubs, a couple of my elderly customers remarked they don't drink at home and only come out for a bit of company.
"I wondered how I could keep in touch with them so they didn't feel alone and I came up with the idea for a 'virtual pub' on Facebook.
"It all started fairly slowly and was just meant to be a bit of fun but it's just snowballed," she explained.
"On Saturday night, a school friend and her partner hosted a live 80s DJ set from her dining room lasting four hours.
"We've got pub quizzes, speed dating, darts and a paint the a face on a cat competition lined up.
"We've got an online comedy store doing a set, 'live' bands on Friday and a fancy dress party for a members joint 50th and another's stag party.
"And we have created have regulars, 'Keith' who steals the loo roll and 'Brian' who keeps singing to himself in the corner.
"We call last orders at 11pm and there is a great general banter. The only Corona allowed is the Mexican bottled beer and the general mood is good."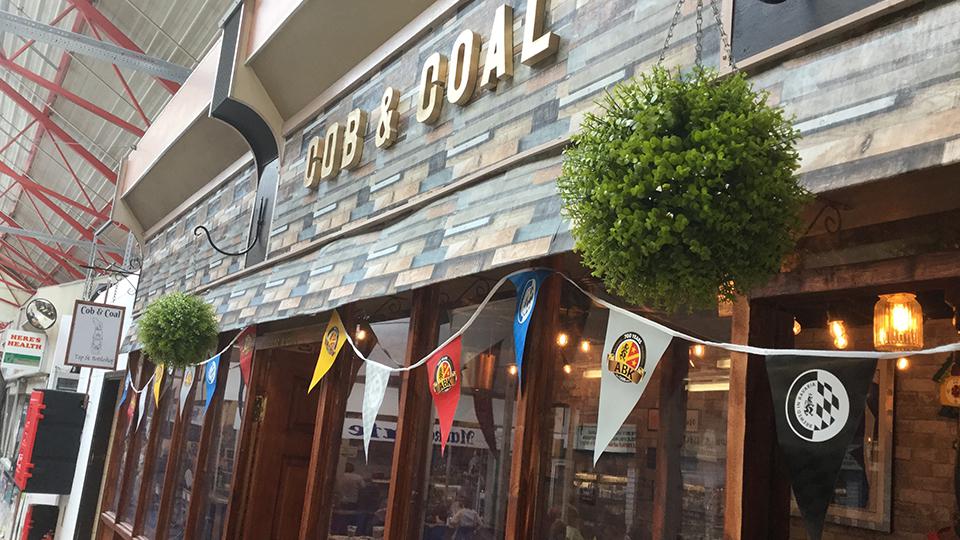 Michelle's real pub - the Cob and Coal on Tommyfield Market
She went on: "People have said we add a bit of cheer to a terrible situation and reading the comments helps with their anxiety, despair and loneliness. In reality, the same as a regular pub would do.
"I run it with a rod of iron as I do my real pub. I'm hoping to reach more than 6,000 members by the end of today.
"We already have members in New Zealand, Canada, Australia and all over the rest of the world - although I'm not quite sure if the Americans know what's going on."
And she added an invitation: "While many of you may be isolated due to tough times, and many of you don't like drinking at home, you are welcome to join us at the Isolation Inn. You can enjoy a drink, a quiz night and a good old moan."
And she has strict pub rules: No offensive comments, we are all in this together, no doom and gloom, the only Corona allowed is a drink - with a slice of lime, and no football rivalry.
On Saturday, she is planning a fancy dress party when entrants must source their outfit from "stuff lying about in your house".
She added: "Official fancy dress outfits are not allowed. You've got to be really inventive and you must have your picture taken with the date and time on your phone.
"There will be a prize for the best and I will be recruiting five random judges. Please keep it clean and nice."
Keep up to date with all the latest local and national developments here: https://www.questmedianetwork.co.uk/news/daily-coronavirus-updates/.