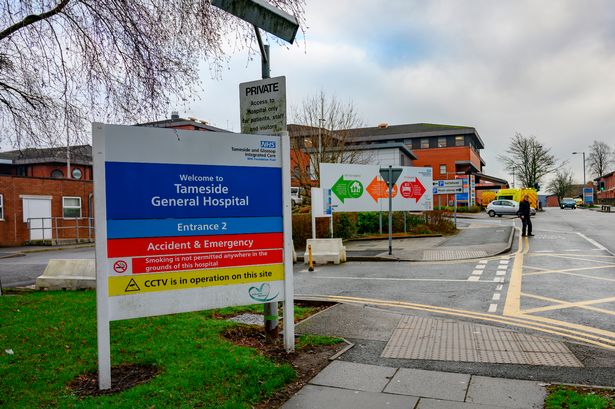 People are being warned that further restrictions on visitors to the Tameside Hospital site have now been imposed.
Following Prime Minister Boris Johnson's announcement about the importance of everyone staying at home as much as possible, Tameside and Glossop Integrated Care NHS Foundation Trust say they are further restricting visitors to the hospital site.
It follows restrictions put in place earlier this week to temporarily close the Stamford Unit at Darnton House to all visitors.
Patients are now advised that from yesterday (Wednesday), visitors will not be allowed into the hospital or inpatient areas - other than for these exceptions:
Maternity - Only one birth partner is allowed, as long as they are not displaying any symptoms of coronavirus (COVID-19)
Children's Ward - One parent or guardian only. No other visitors or siblings.
Neonatal Unit - One parent only. No other visitors or siblings.
Accident and emergency - One person to accompany the patient is allowed only and no children as visitors. If you do take more than one person with you, hospital staff will ask additional visitors to leave unless there are exceptional circumstances.
Outpatient and other appointments - If you go to the hospital for any other reason, don't take a visitor with you. If it is essential that you have a visitor with you, make sure that you only take one person and that you do not take any children.
The Trust say in circumstances where patients may be at the end of their lives, different visiting arrangements will apply - to be agreed with the nurse in charge.
They also add that they are attempting to make arrangements for additional virtual technology to support patients in maintaining contact with family and friends.
Keep up to date with all the latest local and national developments here: https://www.questmedianetwork.co.uk/news/daily-coronavirus-updates/.