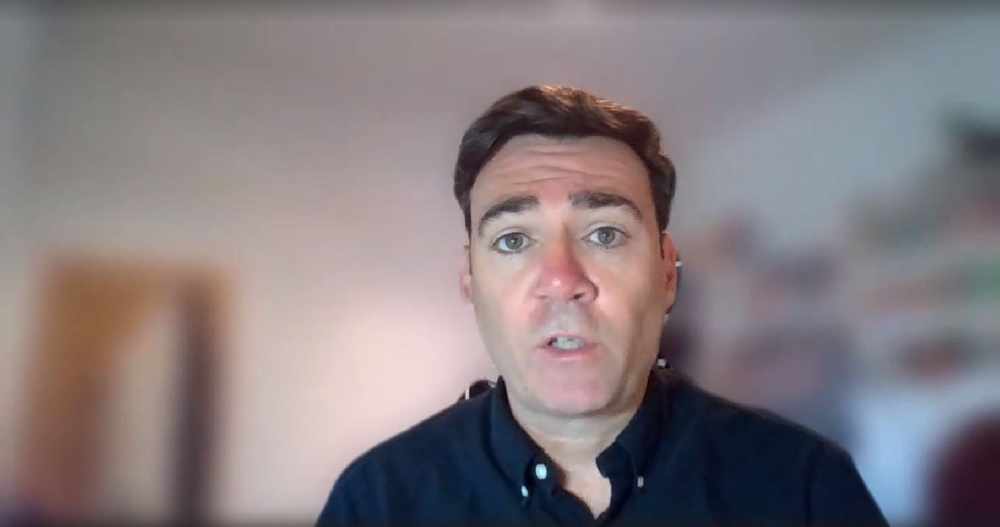 A new coronavirus "heatmap" with localised data will "empower" people to make more informed judgements as the lockdown is lifted, the Metro Mayor has said.
The leaders of all 10 Greater Manchester councils have agreed in principle to work towards publishing information at a more local level within each borough.
This comes after Public Health England revealed data last week showing that "R", which represents how many people one infectious individual transmits the virus to, has risen to 1.01 in the North West.
But Greater Manchester mayor Mayor Andy Burnham (pictured) has warned leaders not to "overreact", as other calculations of "R" in the region have been lower.
He said: "Of course, you can't ignore it when it goes above one. But we're conscious that the R number in itself doesn't particularly help people understand what is going on in their community.
"So we've taken a decision, in principle, to work towards a localised presentation of data for Greater Manchester that's up to date and hopefully relevant to people. A heatmap, if you like, for Greater Manchester city region.
"When people can see that there is a greater concentration of cases, I would suggest in those places perhaps people shouldn't gather in groups of six.
"And that's what this map is intended to do. To help people understand how far they should go in using the freedoms. That's the whole point actually.
"I think it could really help people make sense of things. It could be a guide to churches or businesses whether to open early or not. And if they do open, what measures they should put in place.
"I think we're entering a bit of a new phase of this whole thing now where we've got to help people navigate the opening of the wider world.
"We're trying to get this right so that we do give people meaningful data so that local authorities can manage things in a way that's right for every community."
Mr Burnham said the heatmap, which he hopes will be published "as quick as possible", should be lower than local authority level to make it "meaningful".
He hopes this new data will help empower the public so they can make more informed judgments as lockdown restrictions are lifted across the country.
But he warned the public against using all their new found freedoms for now.
He added: "I don't believe people should use the freedom to travel. I don't think that's fair to people in the Lake District or Formby or Blackpool.
"That is a freedom I really would ask people not to use because I think it is placing a very big burden on some of those communities."
Keep up to date with all the latest local and national developments here: https://www.questmedianetwork.co.uk/news/daily-coronavirus-updates/.