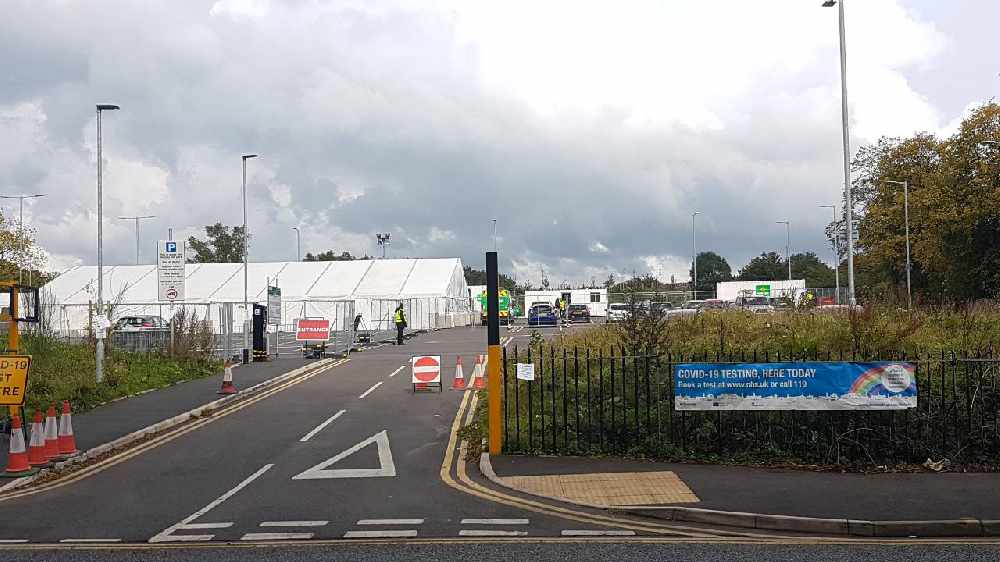 People in Tameside are being alerted to a new, semi-permanent Covid-19 testing site in Ashton. 
It has been built on the council car park on Darnton Road - next to the boating lake, opposite Stamford Park.
It is now in operation from 8am to 8pm every day of the week and is expected to be in place for six months.
A pre-booked appointment is essential before attending the site by heading to www.nhs.uk/coronavirus or calling 119.
Availability of tests is determined by national capacity and appointments are released at different times throughout the day, so it is worthwhile to keep trying for an appointment. People should only book a test if they have symptoms.
Residents can arrive on foot or by car, and will be guided into and through the marquee for their test by site staff - who will have access to translators via telephone.
The whole process should take approximately 10 minutes.
The testing site is fenced off and only members of the public with appointments can enter the site. There is no access to the Darnton Road site from Tameside Hospital so please do not enter the hospital site when going for a test.
Residents are asked to maintain a social distance from other residents if walking to get a test, and whilst on site.
A section of the car park reopened to the public on Friday (2 October) with a reduced numbers of bays.
Tameside Council's director of population health, Dr Jeanelle de Gruchy, said: "It's absolutely vital that anyone who develops COVID-19 symptoms gets tested, as this is key to tracking the virus and helping us to protect one another. This new facility will mean there is a testing site in the borough every day, and the fast and simple process makes it all the more accessible.
"I would also remind people to please only get a test if they do have symptoms to help make sure people who need a test can get one. We all need to play our part to help our local Tameside community and prevent the virus from spreading."
A reminder that the symptoms of Covid-19 are:
High temperature
A new, continuous cough
A loss of or change in your normal send of taste of smell
If you develop any symptoms, you should stay at home for 10 days and only leave the house to get tested.
Tests may also be available at the Etihad Stadium, and at certain times at Mobile Testing Units within Tameside.