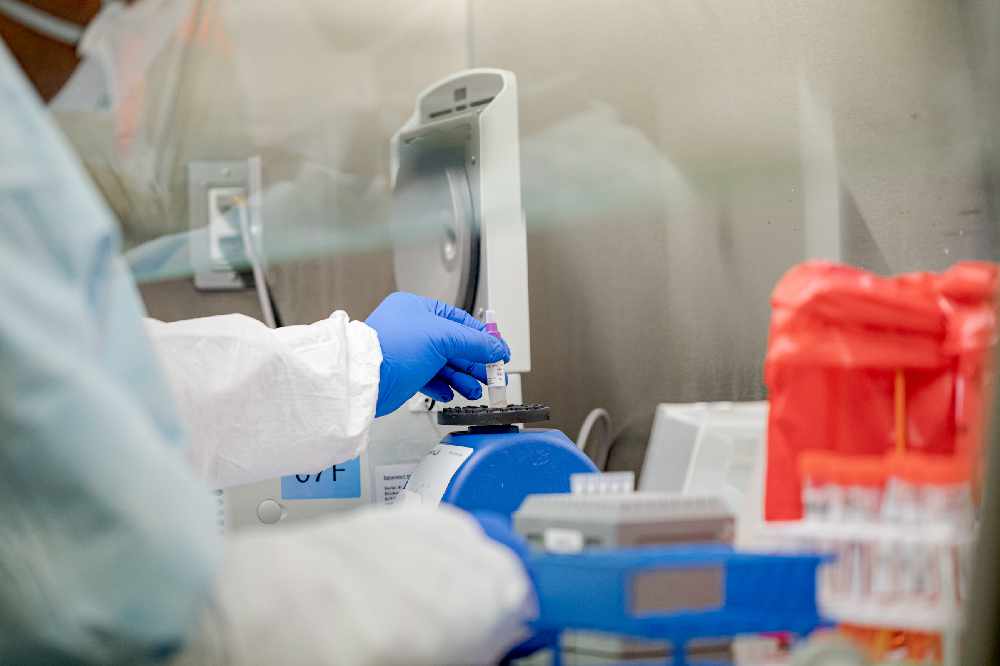 Local MPs have been told that intensive care unit (ICU) beds in Greater Manchester are just 16 days away from being at 90 per cent capacity if the current rate of hospital admission continues. 
Oldham East and Saddleworth MP Debbie Abrahams revealed the worrying news - which MPs across the region were told by the Deputy Chief Medical Officer Professor Jonathan Van-Tam - on Friday (16 October).
The latest figures show that the number of intensive care unit (ITU) or high-dependency unit (HDU) beds occupied by Covid-19 patients rose from 14 back on 8 September to 55 on 13 October.
Here's a closer look at the data presented at Mayor Andy Burnham's press conference on Wednesday: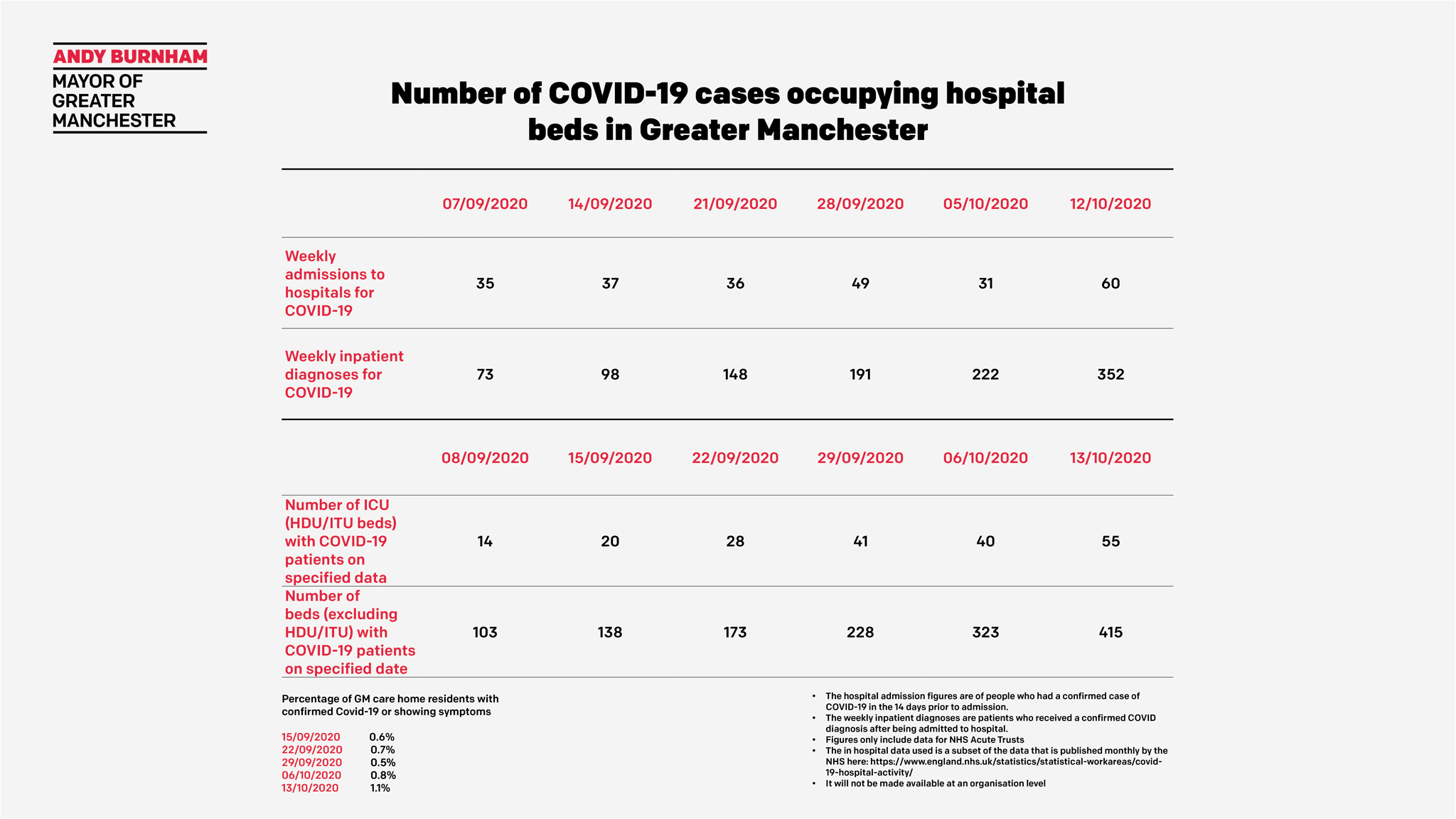 'Government support needs to be on a war footing'
Mrs Abrahams has also pledged her support for a national circuit breaker and called on the government to provide "proper financial support for businesses and workers".
The MP, who was a public health consultant for 20 years before going into politics, said: "We are at war against this virus and the Government's funding and support needs to be put on a war footing.
"We need to have a national circuit breaker to drive down the virus and enable us to get a grip of the national test and trace programme, run by Serco and other private providers, which has had so many issues since its inception.
"In addition to driving levels of the virus down, the circuit breaker will give time for test and trace to be transferred to local public health teams; but this transfer must be accompanied by a transfer of resourcing from Government. This action will allow us to get a hold of the virus.
"Because we've had regional inequalities for decades, in conjunction with the national circuit breaker, we need proper financial support for businesses and workers, not the piecemeal that the Chancellor has offered, or these inequalities will get even worse.