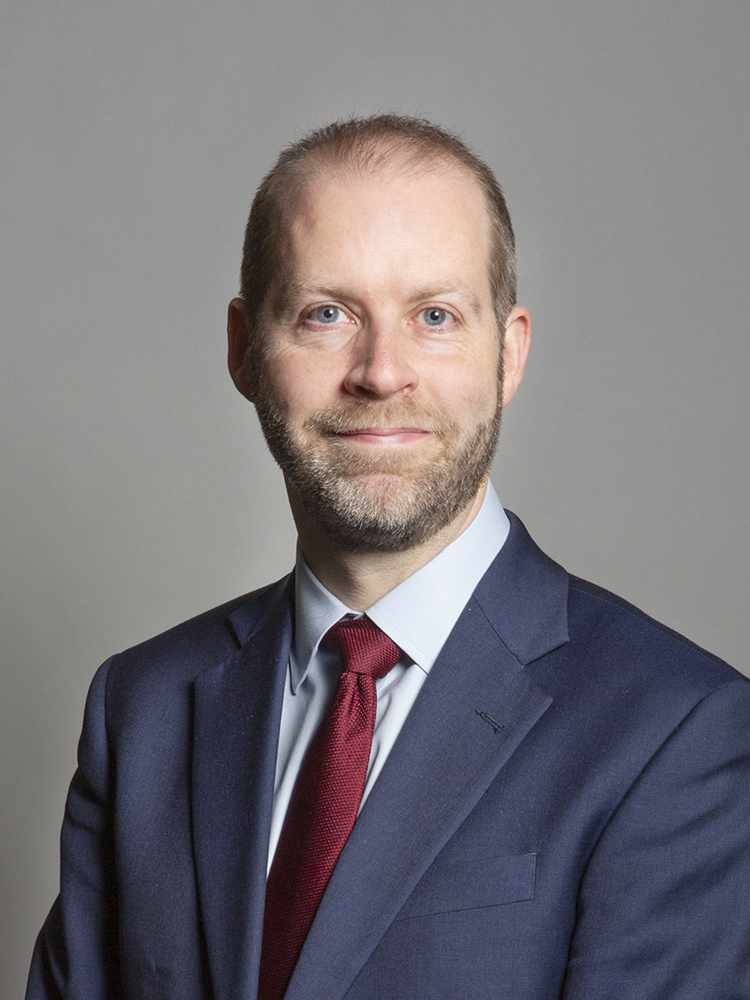 Stalybridge and Hyde MP Jonathan Reynolds has echoed his view that there should be a national 'circuit breaker' as declared by Wales this week.
Mr Reynolds (pictured) maintained the view as talks between the government and Greater Manchester to impose Tier 3 restrictions stuttered again on Monday.
He said he strongly believed now that England should follow Wales' lead.
"If you look at where the infection rate is and you look at the fact that the government's own scientific advisory community says that Tier 3 is not enough, the logic tells you to go for a two to three week shutdown," he said.
"Just give people the proper economic support in that time - that is the best way to get on top of the infection rate."
He added: "The danger at the minute is we are asking people to make a huge sacrifice in terms of their personal hardship and they can see for themselves and say the science is saying it won't be enough."
He maintained going for the circuit breaker would mean far less hardship in the long term.
The MP - who is also Labour's shadow work and pensions secretary - added that he had found local constituents for the most part indicating 'overwhelming support' for Greater Manchester Mayor Andy Burnham's stance.
"They can see the case that while suffering economic hardship that we are not getting on top of the virus," he stated.
"The public are very much onboard with the strong position the mayor has taken."
On the fact that talks had stalled on Monday he added: "What it's really about is what will the package be to support people in Tameside and other parts of Greater Manchester from what could be an indefinite period of time?"
He pointed out the effect the last three months of restrictions had already had across the region.
"What we've already had has been very, very difficult for businesses and individuals and I look at other parts of the country that are just about to go into the same restrictions and the reaction they are getting.
"These have been hard times and clearly Tier 3 is an escalation of that and we have to be able to tell everyone in the borough that there will be some protection for them and the government has to listen to that.
"It's nothing to do Labour v Conservative or with north v south, it's simply about getting across the level of concern and frustration that there is."
Predicting there would be a need for further restrictions he said the last few months of restrictions had 'acted like a drag anchor' on the number of coronavirus cases, but had not got on top of the problem.
"The issue is, there's got to be economic support with those restrictions," he emphasised.
"If a person's income is affected because they are told to close it is reasonable to expect that their income is protected," he added.
The Job Support Scheme he stated - which will only support businesses and workers directly forced to close - meant many who would still be hit who would fall through the net and receive no support at all.
"Freelancers and self employed people linked to such businesses would really lose a substantial amount of their income, so some funding, some discretionary funding that could be used to help those people - just recognition from government that those people will be affected, that is very, very important."
He continued: "The impact on the health side - controlling the virus - and the impact on the economy and people's livelihoods is absolutely linked.
"People will only be able to abide by the restrictions we ask of them if they can afford to live, support themselves and their families.
"In a sense Tier 2 has been the worst of all worlds as it has had such a big impact on the hospitality sector in Tameside and the rest of Greater Manchester without the support for businesses put in that position.
"The worst case would to be in a Tier 3 where there's much more widespread and significant impact of the measures and where hardship is increased and yet we're not getting on top of the virus - at that point the level of frustration and anger from people would mean they just stop listening altogether.
"That's the situation to avoid and why I have come round to the circuit breaker idea - I think it is very compelling and I hope the government at least listens to that."
Greater Manchester has now been given until midday on Tuesday by the government to make a Tier 3 lockdown deal with ministers, while Mayor Andy Burnham has since told Sky News that he would accept Tier 3 if it was to be imposed.
Keep up to date with all the latest local and national developments here: https://www.questmedianetwork.co.uk/news/daily-coronavirus-updates/.