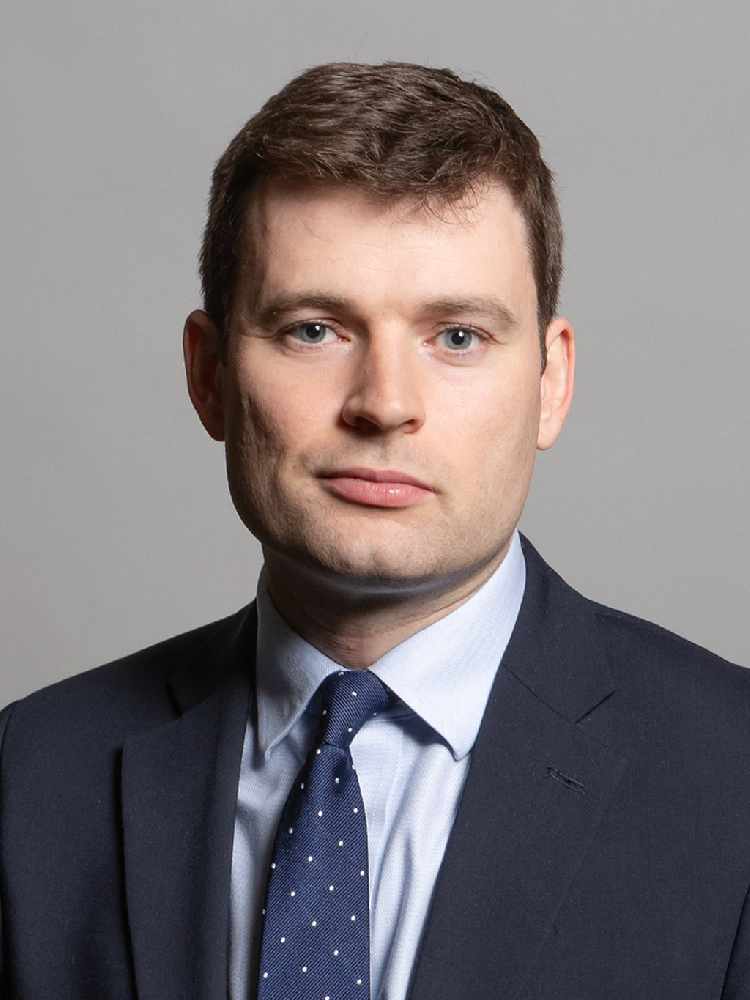 High Peak MP Robert Largan says the current four-week national lockdown is "the least bad option" in a bid to control rising coronavirus infections but has dismissed claims it has been imposed too late.  
Until at least 2 December, people in England have been asked to stay at home except for specific purposes and not mix socially with anyone not in their household or 'bubble' inside or outside – although meeting one other person outdoors for exercise is permitted.
Non-essential shops, pubs, restaurants, gyms and hair salons are also among businesses that have had to temporarily close their doors again.
The lockdown has been criticised for being delayed by Labour, who had called for a two to three week circuit breaker to coincide with the October half-term while the government's scientific advisors had recommended introducing a short period of lockdown immediately back in September.
When asked if the lockdown had come too late, Conservative MP Largan told the Chronicle: "I think no-one wanted to see us go into a lockdown and it's something that we all wanted to avoid as much as possible.
"It's why the government focused on a more localised, targeted approach of the tiers. We all know that a lockdown is damaging to lots of people's mental health, it's damaging to lots of businesses and jobs so I think it's right that we've done everything we can to try and avoid this and that we've reacted to the data, and as the evidence changes, we've changed the approach.
"I'm very reluctant to have us in this situation, it's not a good situation to be in but as Chris Whitty said at the press conference last week, 'we're in a situation where there are no good options' in this pandemic, it's all about just trying to find the least bad option. Unfortunately, now, the least bad option is these extra restrictions."
MP Largan says he hopes four weeks is long enough to bring the infection rate down across the nation but insists the government must follow the scientific evidence.
"No one wants this lockdown or any of these restrictions to go on a minute longer than they have to," he said.
"I hope that on 2 December we're able to ease the restrictions again and go back to a more localised approach, and we can start thinking about having a Christmas where we're able to see friends and family."
'The government is doing an awful lot'
Chancellor Rishi Sunak announced an extension to the original furlough scheme until the end of March 2021, while local authorities are also set to receive further funding to support businesses and residents.
MP Largan believes the government are "doing an awful lot" to help people but feels there's still more that can be done.
"I think its noticeable that the IMF (International Monetary Fund) said that the UK's response on economic support packages was one of the most comprehensive and generous in the world and I'm really proud that the government have done that.
"Of course, there are lots of areas where more needs to be done. I was calling for more action on testing and I've pleased that they've listened on that. I'm pleased that they've listened when it comes to self-employed and they've made that more generous.
"But there are also some people that still fall between the cracks and I'm taking up their cases on behalf of local people, directly to ministers and the council, so I'm proud that the government is doing an awful lot, but there is more to be done and we need to do everything we can to get the country back to normal."
Keep up to date with all the latest local and national developments here: https://www.questmedianetwork.co.uk/news/daily-coronavirus-updates/.